Chase Infinite Valour
Gauntlet
Endless Behemoth battles. Cohesive guild play. Unique arena perks. Exclusive rewards.
Race against time as you take on level after level of challenging hunts amid the ruins of old Ramsgate.
Only the most valiant guilds will find a place on the Gauntlet leaderboard and earn coveted rank-based titles each season.
Watch the Trailer
Gauntlet Leaderboard
Season 7
Battle your way to the top of the Gauntlet leaderboard with your guild to earn exclusive seasonal titles.
Fend off the competition and secure your guild's rank on the live-updating leaderboard.
The Gauntlet leaderboard resets every season.
Endless Behemoth Battles
Complete five successive Behemoth battles and beat the timer to unlock the next level.
All Gauntlet levels are unique, and the challenge never ends.
Push your limits as you run the Gauntlet level by level.
How high can your guild climb before the season ends?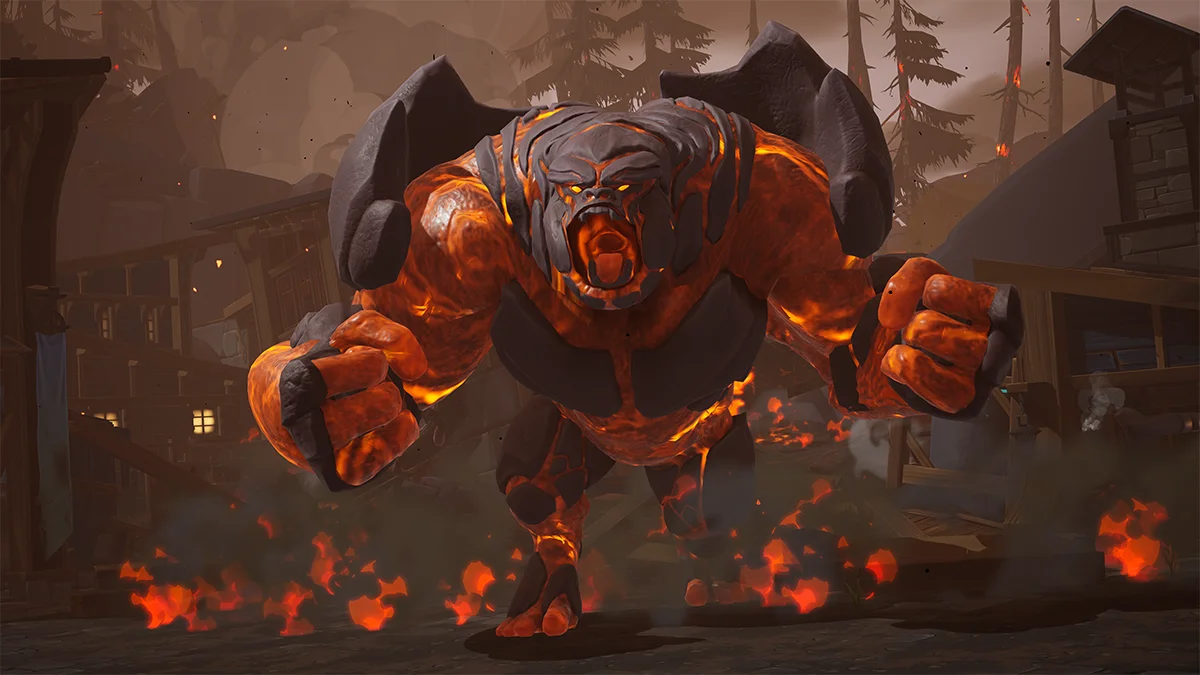 Guilds Go Further
Join a guild to enjoy the full Gauntlet experience.
Bonus milestone rewards

Earn extra rewards whenever your guild passes a milestone.

Collective level advancement

When any three members of your guild complete a level together, that level is unlocked for the entire guild.

Leaderboard ranking

Complete a level with at least two other Slayers from your guild to earn your guild a spot on the Gauntlet leaderboard.

Leaderboard rewards

Earn exclusive rank-based titles each season.
Arena Perks
Discover three interactive arena perks amid the ruins of old Ramsgate.
Each perk can be used only once per hunt.
Optimize when you use them to maximize the benefit you gain during a hunt.
The Plaza
Visit the old alchemist area for a resupply of all your consumables. This includes tonics, pylons, grenades, stims, and flasks.
The Forge
Interact with the forge at the old crafting area to receive a temporary but significant damage boost.
The Hangar
A crashed airship in front of the hangar has a functioning harpoon that fires in a straight line. The harpoon deals massive damage and a heavy stagger to any Behemoth it hits.
Reap the Rewards
Earn Crests by completing milestone levels by yourself and with your guild.
Each season, exchange them at Dr. Priyani's Research Lab for weapon trackers, themed cells, and more.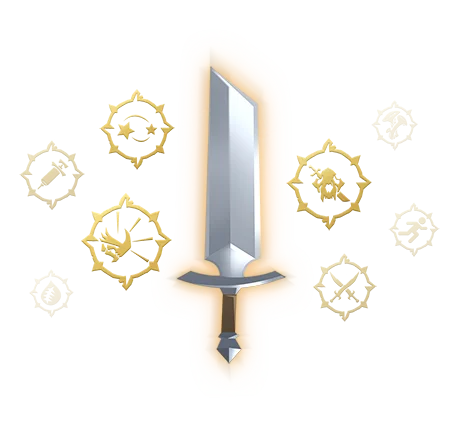 Weapon Trackers
Ever wanted to know how many Behemoths you've slain, or how many interrupts you've performed with a specific weapon?
Introducing weapon trackers, a new way to keep track of your hunt statistics and flaunt your achievements.
Tracked statistics show up on your character's nameplate.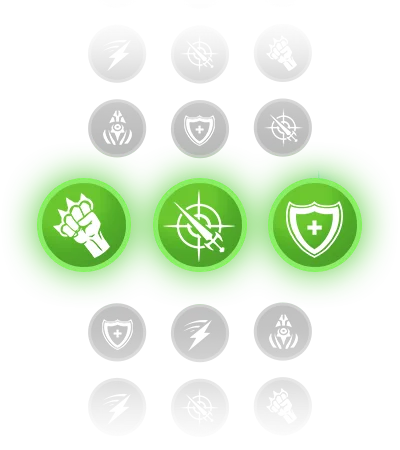 Themed Cells
Craft the perfect build with three new themed cells every season.
These cells have a seasonal theme and will only be obtainable via the Research Lab while a season is underway.
FAQ
How do I get access to Gauntlet hunts?

You can unlock Gauntlet hunts on the Slayer's Path after reaching the final milestone and completing your first weapon reforge.

Can I play Gauntlet as a solo player?

Yes, you may, but teaming up with others in a guild will allow you to enjoy all of the guild benefits listed above.

In Gauntlet, difficulty levels are not scaled for the number of Slayers in a party, so you would be facing a relatively more difficult challenge at every level if you play solo.

Can I switch guilds partway through a season?

Yes, you may, but you will only be able to claim each guild milestone reward once. If you join a guild in the final two weeks of a season, you won't be able to claim any of the guild rewards.

You also lose access to any Gauntlet levels your previous guild has unlocked, if the levels are higher than what you have individually unlocked.

Why can't I queue for Gauntlet levels I have already unlocked?

In this case, it is because someone in your hunt party has not yet unlocked that level, either individually or via their guild. Your party is limited by the lowest level unlocked among all party members.

How do I earn Crests?

Earn Crests by completing Gauntlet milestone levels by yourself and as part of a guild. In Season 1, the milestone levels are every fifth level, i.e. levels 5, 10, 15, etc.

Do Crests expire?

Yes. Crests earned during a season can only be used for that season's rewards. A Last Chance tab in the Research Lab will be available for some time after a season ends, for you to spend your remaining Crests. Once your Crests are expired, any unused Crests will be converted to rams and added to your balance.

Can I move a weapon tracker from one weapon to another, or completely remove it from a weapon?

No. Once you have equipped a weapon tracker in a weapon, the only way to remove it is to replace it with another one.

If you choose to replace a weapon tracker with another one in the same slot, you will permanently lose the first weapon tracker and all of its tracked statistics.