In Brief
Dark Harvest begins October 21 and ends November 1.
Discover new Unseen lore and rumours by seeking out Unseen Gifts hidden all over Ramsgate.
Explore eerie events and missions to earn special Unseen rewards.
Acquire new and "resurrected" Dark Harvest goods from the store.
Battle a new dire Behemoth in a blood-curdling Island Event from October 28.
Win exclusive Dark Harvest prizes through our community events.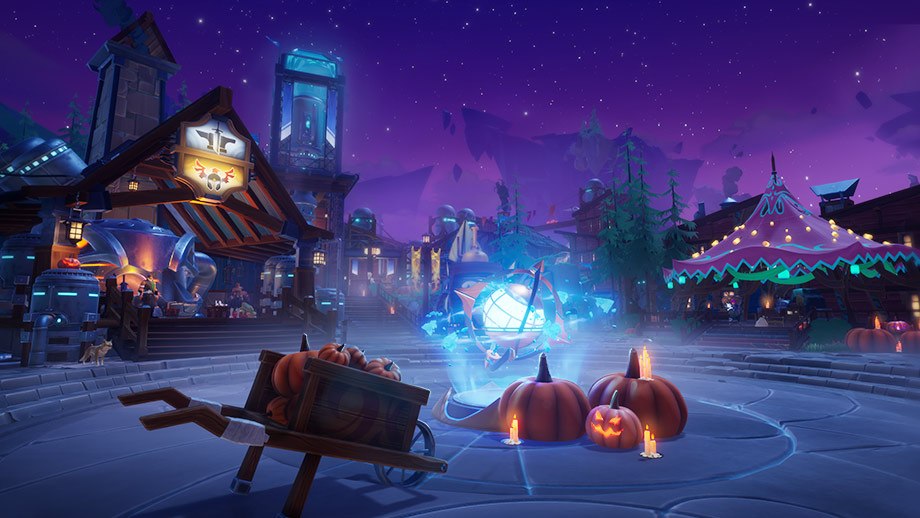 Darkness has once again befallen Ramsgate. As the city is plunged into eleven days of perpetual darkness this Dark Harvest, the Unseen have become bolder than ever before. This diabolical band of cultists has found a stronger foothold in the city and they are up to no good. What are their nefarious plans this year?
Cultivating Corrupt Coteries
WЭ­ ­ ­­ ­ ­ㅁΩVЭ­ ­ ­­ ­ ­ㅏㅁΩNΓ­ ­ ­­ ­ ­TㅎЭ­ ­ ­­ ­ ­ΣㅎㅏΔΩWΣ,­ ­ ­­ ­ ­БUT­ ­ ­­ ­ ­WЭ­ ­ ­­ ­ ­ㅏㄹЭ­ ­ ­­ ­ ­ΓㄹΩWИNΓ­
­ИN­ ­ ­­ ­ ­ΣTㄹЭNΓTㅎ­ ­ ­­ ­ ­YЭㅏㄹ­ ­ ­­ ­ ­ΩVЭㄹ­ ­ ­­ ­ ­YЭㅏㄹ.­ ­ ­­ ­ ­ㅈΩИN­ ­ ­­ ­ ­UΣ.
In a bold show of defiance and growing power, the Unseen have begun their skulduggery early this year. Since the start of October, cult members have begun placing ghoulish-looking Unseen Gifts in spots all over the city of Ramsgate.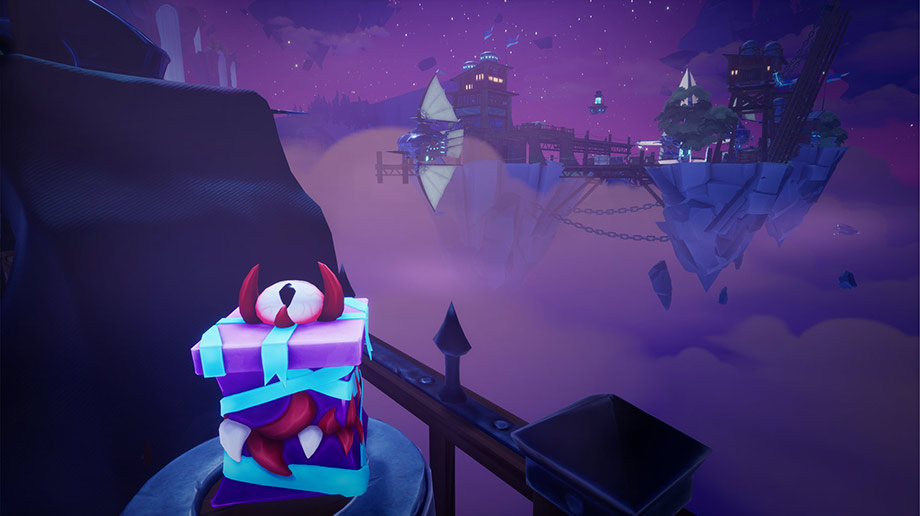 Find these six hidden gifts and be rewarded with unique Unseen cosmetics when you complete the rumours from each gift.
For hints, look out for cryptic clues the cult has been issuing on Twitter.
Eerie Events
Eerie events abound during this time of persistent darkness. Explore Ramsgate for clues that will help you uncover more details about the Unseen's unholy motivations and plans.
Mysterious Notes
Visit the sacrilegious Unseen ritual area behind Dr. Priyani's abode to embark on quests and rumours outlined in the Mysterious Notes.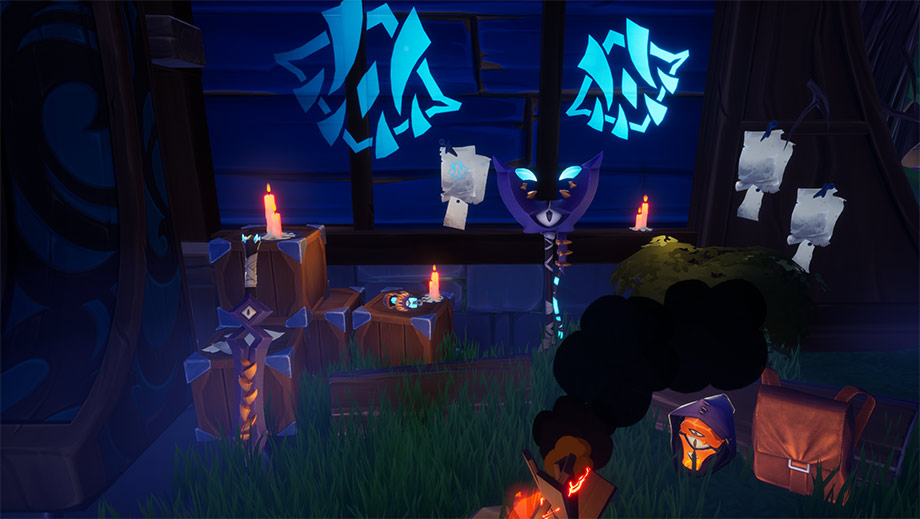 Completing these quests and rumours will unlock limited-time rewards, including access to a variety of Unseen cosmetics, a complete set of Unseen weapon skins, and a free event pass that grants you a full set of new Unseen armour skins on completion.
Harvest coins
Harvest coins are a limited-time currency you can earn and redeem during Dark Harvest.
Visit Honest Ozz to redeem these for new Dark Harvest items in the Event Store this year, including the Midnight Observer transformation, a new Unseen flare, and more.
Here's how you can get a chance to earn Harvest coins during Dark Harvest:
Break parts on any Behemoth. (Umbral Behemoths will drop more.)
Destroy Shrowd effigies in the Hunting Grounds.
Complete the Unseen Summons event missions.
Unseen Summons
The Unseen have unleashed a Shrowd upon a nearby isle, infusing the Behemoth with the aetheric power of their mysterious umbral braziers. Every brazier that is alight increases the Shrowd's damage and improves its defense, but also increases your reward when the Shrowd is defeated. If all eight braziers ignite, the Unseen ritual will be completed and the Shrowd will overwhelm your party!
Your mission is to defeat the Shrowd while preventing umbral braziers from being lit by the Unseen.
Be sure to unlock Slayer's Path node IX (Edge of the Isles) to gain access to the Unseen Summons event in the "Event" tab of the hunt screen.
Spooky Style
Celebrate Dark Harvest in style with a plethora of spooky gear cosmetics, curiosities, and other items from the store. Be sure to check out new items like the Debt Collector axe skin, Harbinger glider skin, Grinning Phantom lantern skin, and more.
These items will only be available until November 1, so get them before time runs out.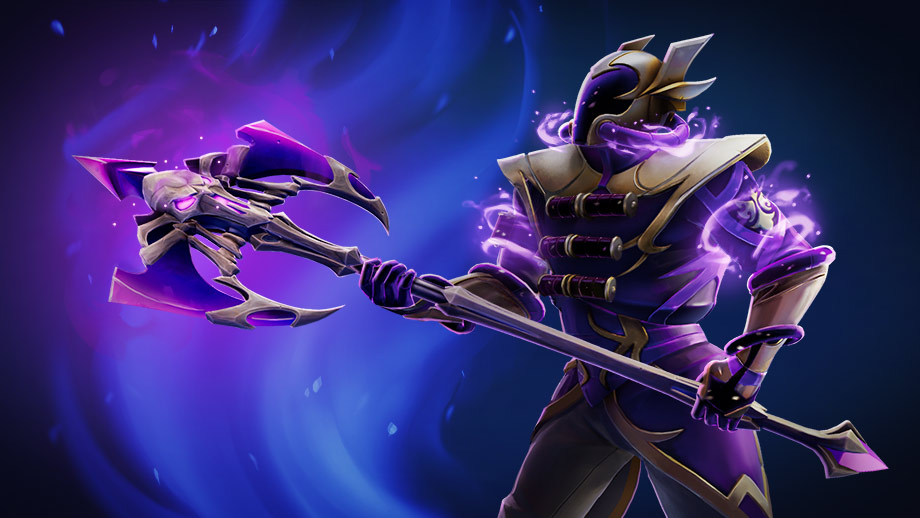 The Dark Harvest Finale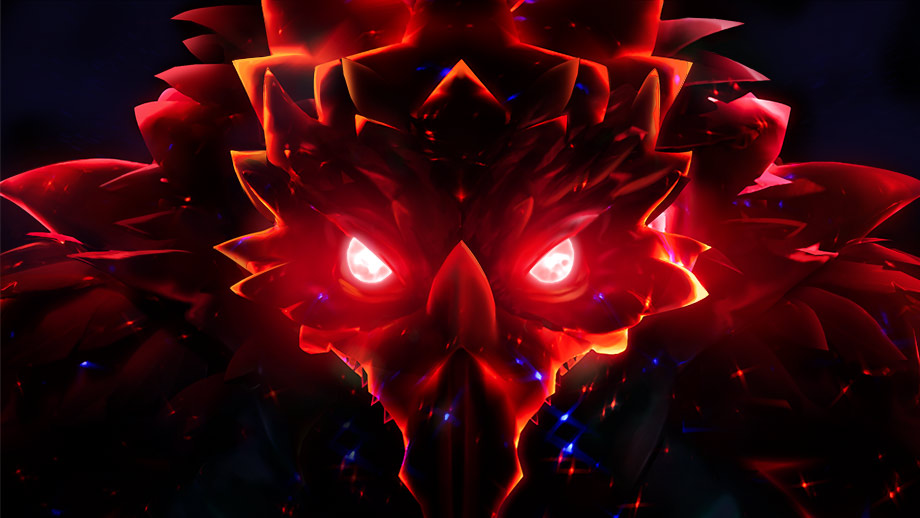 As Dark Harvest draws to a close, a frightful faction of the Unseen has arisen. The "Bloodshot" Unseen are an overzealous and deadly group of Unseen cultists who vow to "get the job done, at any cost."
With their Unseen Summons ritual complete, this faction has managed to summon a new dire Behemoth to the Shattered Isles. Keep your eyes peeled for the Bloodshot Shrowd on October 28 in 1.8.1 — it arrives as part of a brand new Island Event.
Battle this bloodthirsty beast and you may discover clue drops for a new rumour that will unlock the Shadow Scythe axe skin.
Community Captivation
This year, we are taking Dark Harvest celebrations a step further with our community events. Join the fun and win exclusive Dark Harvest-themed prizes by participating in activities hosted by us and our Dauntless Partners.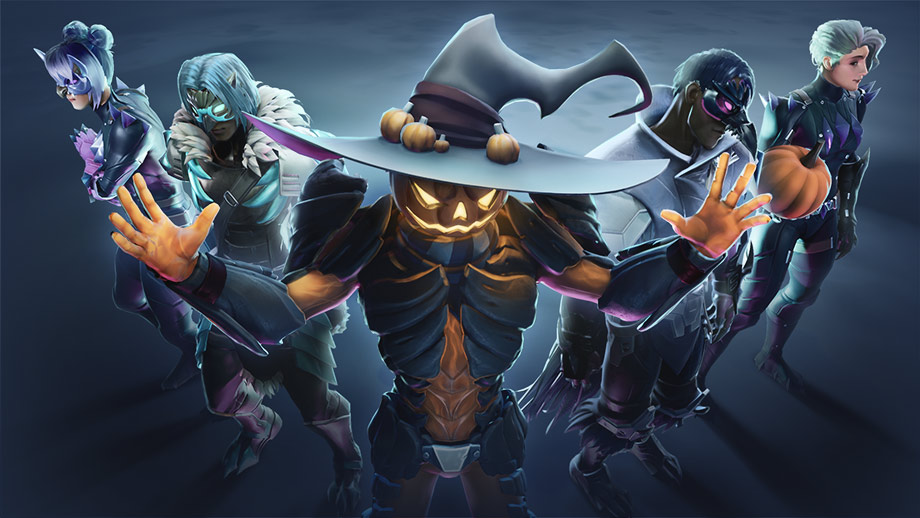 Dark Harvest Cosplay Contest
Dress up as your favourite Dauntless character (Slayer, NPC, Behemoth, or any other creature) and submit your photo on Facebook, Twitter, or Instagram with the hashtag #DauntlessCosplay to win an Ultimate Unseen Prize Pack containing $100+ in prizes, including Dark Harvest cosmetics and 5,000 platinum.
Three winners will be chosen and announced on our social media platforms on October 31.
Winners will be chosen based on:
Quality of the costume.
Creativity.
Accuracy to in-game character.
Submissions must include:
A photo of you in your cosplay costume.
A screenshot of the Dauntless character you are cosplaying.
This contest is not sponsored, endorsed or administered by, or associated with Facebook/Twitter/Instagram.
Dark Harvest Partner Challenges
Look out for entertaining Dark Harvest challenges from our creative Dauntless Partners all month long!
Follow these Partners and look out for their videos for a chance to participate in their challenges and win exclusive Holiday Harvest Prize Packs, each containing $30+ in prizes.
Terms and Conditions
Eligibility
Participants under the age of 18 are required to seek permission from their parents or legal guardian prior to their submission.
Submissions
Participants are to ensure that their submissions are original and shall not contain any obscene, blasphemous, libellous, offensive, pornographic or otherwise unlawful or inappropriate material or activity, including but not limited to references to trade marks, logos or branding of any names, products or services of a third party. Submissions should not use any copyrighted music, video or images. In particular, the entries must not infringe any other person's intellectual property rights.
Licence
Each participant understands and agrees that by submitting his/her submission, he or she grants a royalty-free, perpetual, irrevocable, worldwide and non-exclusive licence to Phoenix Labs Canada ULC and its affiliates to reproduce, publish, publicly perform, communicate to the public, adapt, and use the contents of the submission in any way whatsoever, whether in whole or in part, in connection with the game "Dauntless", and each participant waives are right to any credit.