Our fan art wall?
Not nearly big enough to hold all the talent we see from you every day.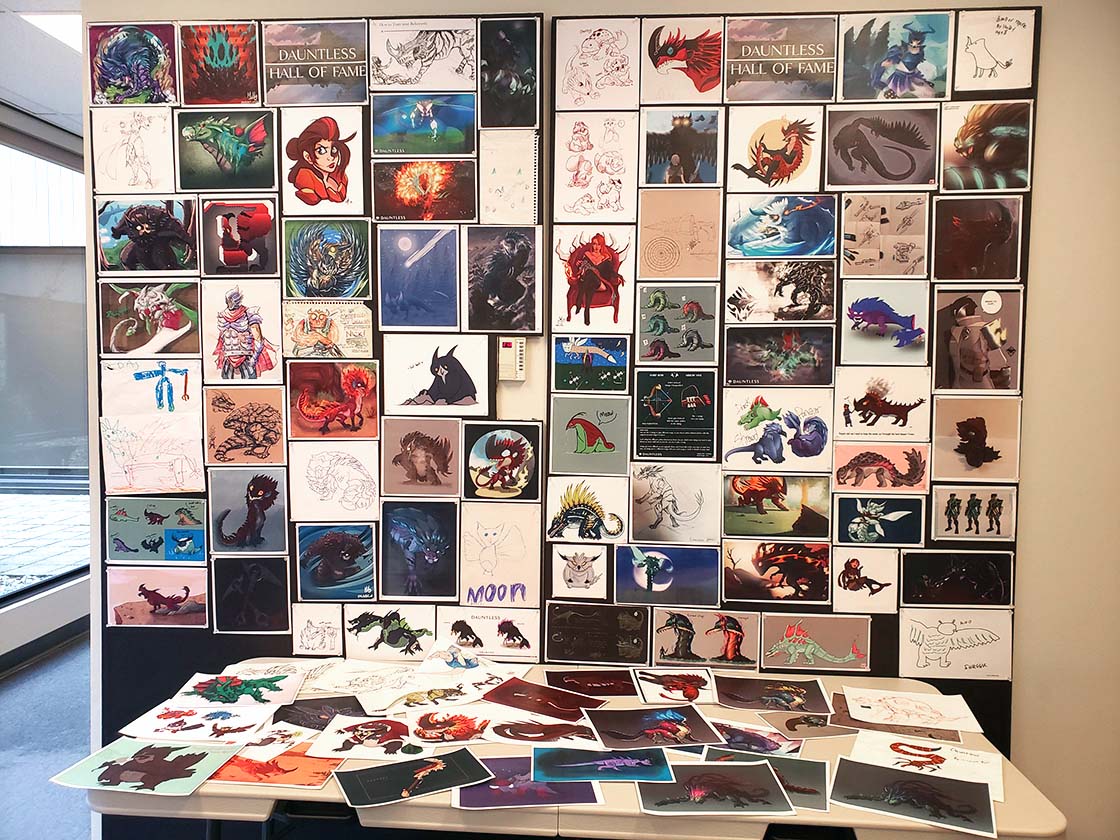 But we've got an idea. A brand-new way for you to show us your skill – and maybe even earn some useful in-game rewards.
Today, we're launching our first-ever official Dauntless art contest.
THEME
This contest's theme is "Shattered," and the interpretation is entirely up to you. Need some help getting inspired? Try starting with a dictionary definition or doing a quick image search (with safe search on, of course).
RULES
In the interest of keeping this fair and clean, let's lay down some ground rules:
Everyone is limited to one submission per person.
Only individual submissions will be accepted. No group work, please.
All work you submit must be original. If you've submitted it to a previous contest or used it elsewhere, we can't accept it. And please, no copying, art theft, or other bad behaviour. You're better than that.
All submissions are due by noon (Pacific) on May 6, 2020.
Once the submission window has closed, we'll pass the baton (and your artwork) to a panel of judges – all Phoenix Labs artists who work on Dauntless.
The panel will choose three winners, to be announced at noon (Pacific) on May 11, 2020.
REWARDS
Each of our three Dauntless art contest winners will receive the following in-game rewards:
5,500 platinum!
500 Vault coins
An Elite Hunt Pass upgrade
A 30-day Escalation boost
If you're one of the winners, we'll be in touch to let you know how to claim your prize. Be sure to check your email on May 11!
SUBMISSION GUIDELINES
As much as we'd love to accept dioramas by Canada Post, we will be limiting this contest to online entries. JPEG, PNG, MP4, and GIF (animated or still) are all acceptable formats for submissions.
Drawings are wonderful. Paintings, too. But don't feel limited to 2D. As long as you can submit your work in one of the file formats above, you can use any medium you want.
Finally, as Dauntless is a T-rated game, submissions that contain obscenities, adult content, or other illegal or inappropriate material will be disqualified. Same goes for entries that feature content from other games or copyrighted materials.
In short: Keep it original. Keep it clean. Keep it Dauntless.
HOW TO SUBMIT
All entries must be submitted by email to [email protected].
Please include:
Your email address
Your Epic username
The piece you are submitting (as an attachment)
Entries that do not contain all of the above information will not be accepted.
GOOD LUCK
We're really looking forward to our first Dauntless art contest, and we hope you are too!
Have a question, comment, or idea for a future theme? Stop by the Dauntless subreddit or follow us on Twitter.