IN BRIEF
The Dauntless Collector's Edition is available for pre-order
Orders will begin to ship around March/April 2019
Mousepads and posters are available as well
COLLECTOR'S EDITION
Why do people collect vinyl in an age of MP3s and 1TB hard drives? Probably the same reason we still collect physical video games. Or physical books. It just … feels good. It's something you can hold on to in the real world. Something that signals who you are as a person. And in some cases, it's a point of pride to have games spanning all the way back to Atari. All those spines spell out a personal history.
With the Dauntless Collector's Edition, we're adding to that history with a story of our own. For those of you who have taken that journey with us through Open Beta – or even longer – thank you. We hope that this gives you something lasting and memorable to carry with you as we go forward.
Here's what's included.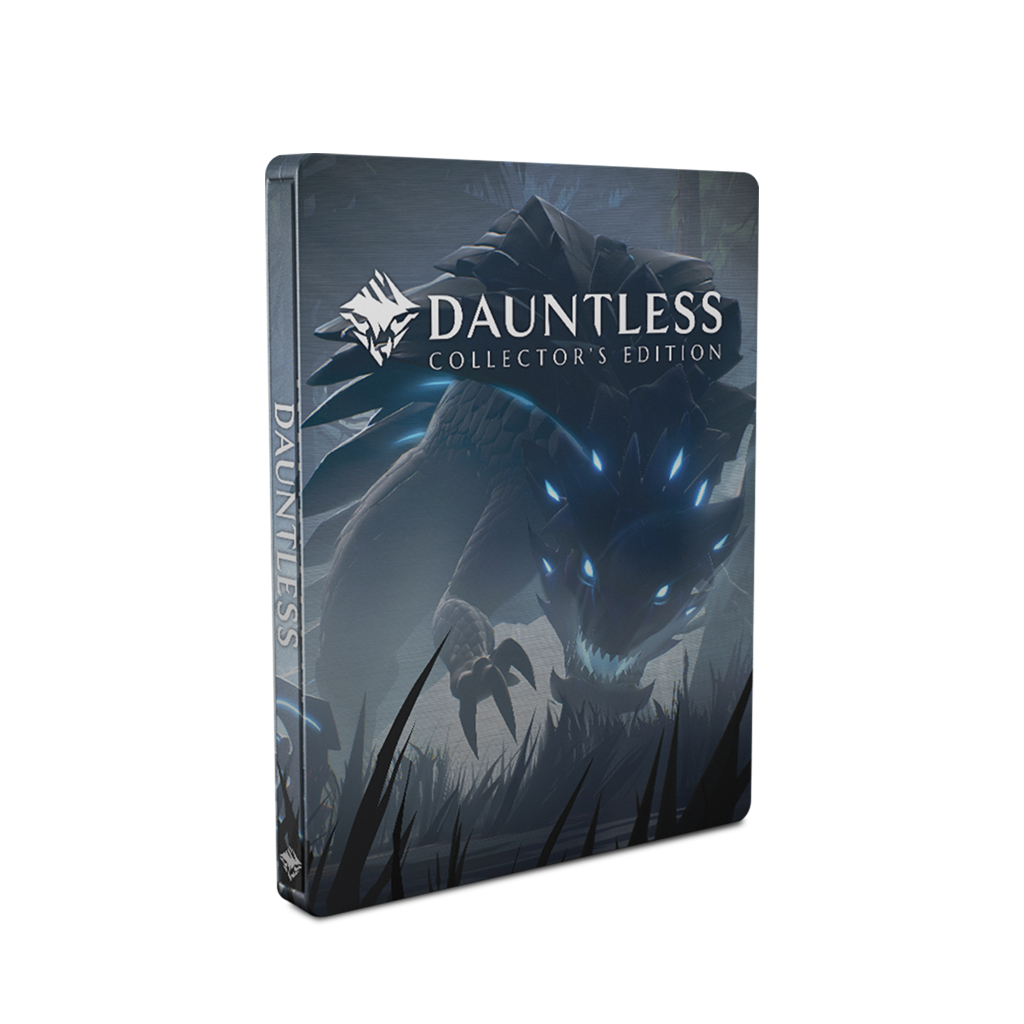 The Dauntless SteelBook® case is our first contribution to the Collector's Edition. Featuring original art on a nice-to-touch metallic surface, it houses two discs full of music from our orchestral soundtrack. Thanks to Rob Blake, Cris Velasco, and the Bratislava Orchestra for making this a reality.
Once you've got the SteelBook nice and tucked away, you'll need to find a spot for another shelf-sized friend: a Pangar.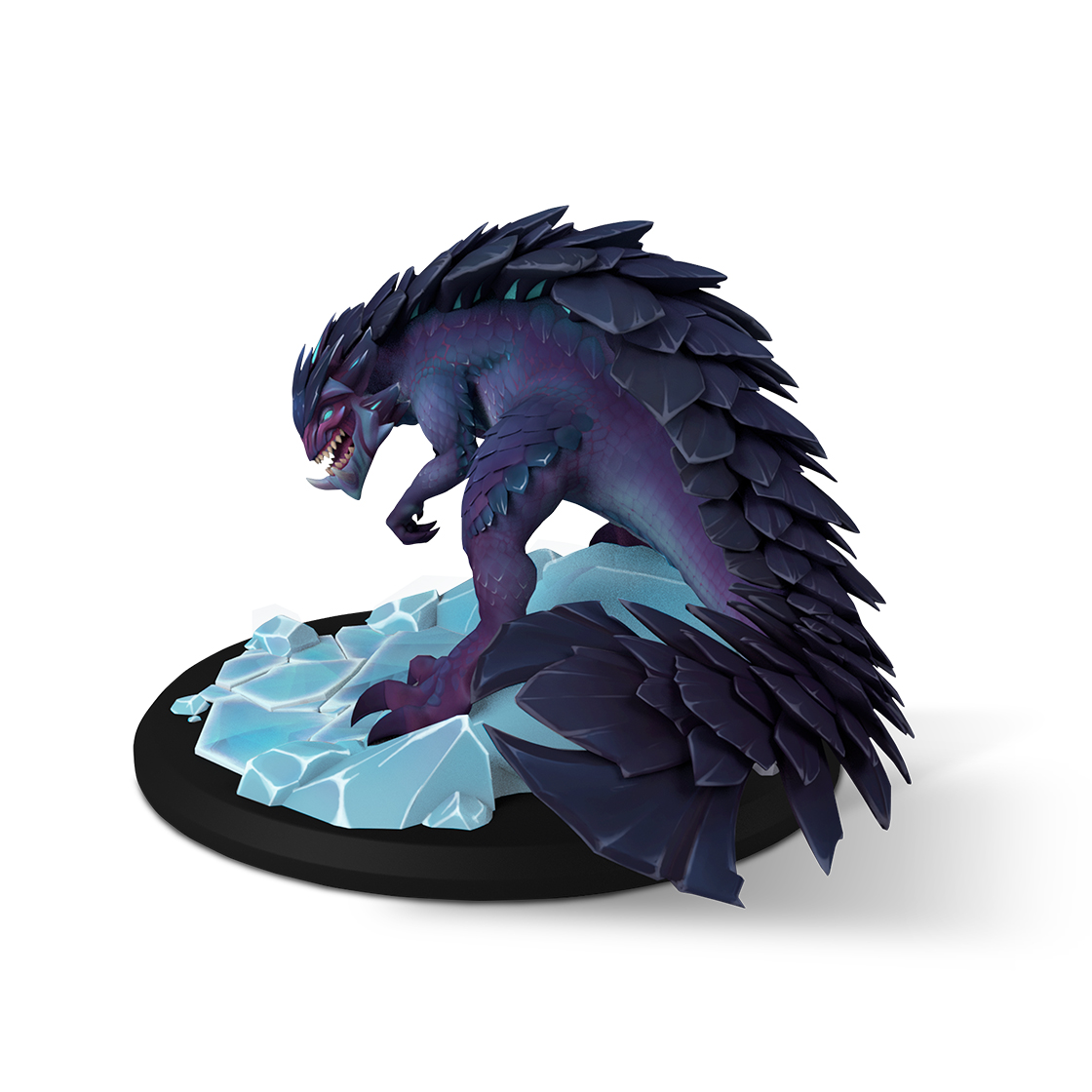 Pretty slick for our first-ever statue! This 7.25"-high polyresin Behemoth is nicely sized to sit atop your desk, but you can also find it a cozy home up on a shelf or other display surface. It measures almost 11.5" at its greatest width (a little longer than a Letter-size piece of paper).
Also included is another piece we're very excited for: The Art of Dauntless art book from Dark Horse Comics. We've loaded this 160-page tome up with concept and final art of Behemoths, Ramsgate citizens, armour, and more, so you can see for yourself how the Shattered Isles took shape. Because it's a Dark Horse publication, you can also expect high quality, solid binding, and crisp printing on smooth paper. (If you don't own any other books from Dark Horse, we recommend making this one the first of many. We've been collecting their books and comics for years.)
Last but not least, owners of the Collector's Edition will get a special code for our Aetheric Guardian cosmetic armour set – a set that's exclusive to our Collector's and SteelBook Editions (more details on that edition in a bit).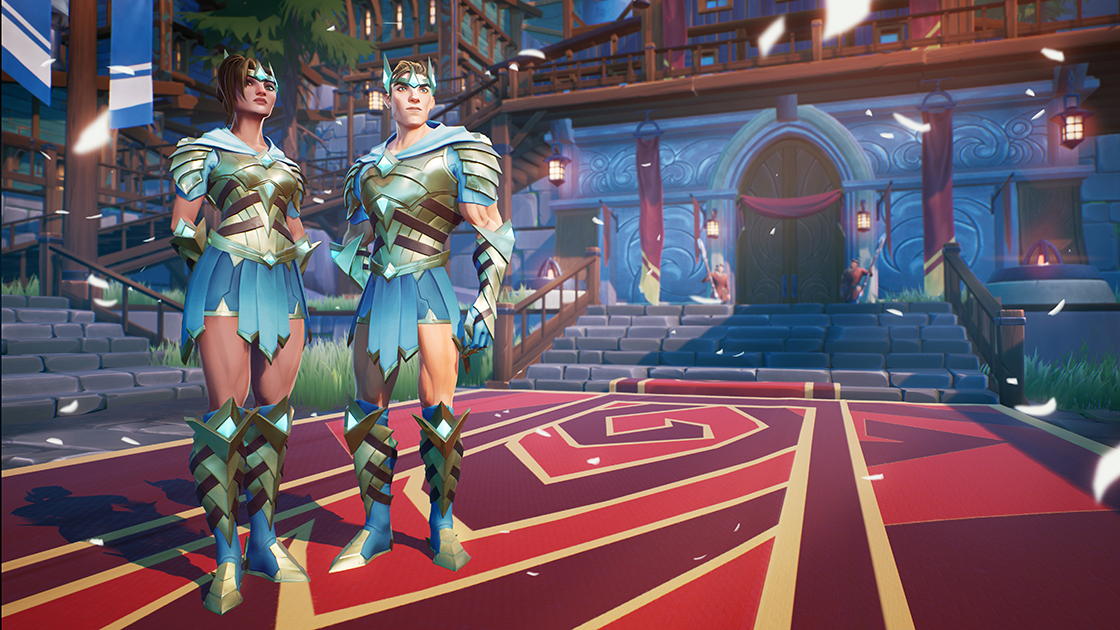 PRE-ORDER YOURS
The Dauntless Collector's Edition is already available for pre-order. It costs $149.99 USD, includes everything listed above, and can be shipped just about anywhere in the world (though prices vary based on distance). Check the Indiebox shipping FAQ for more information.
The Collector's Edition will begin shipping around March or April of this year (2019). Only 1,000 units will be made and sold, so be sure to pre-order yours soon.
OTHER OFFERINGS
STEELBOOK EDITION
If you want a pared-down version of our Collector's Edition, the Dauntless SteelBook Edition is a solid option. For $29.99 USD you get a handsome Dauntless SteelBook case, the two-disc soundtrack, and a code for our exclusive Aetheric Guardian cosmetic armour set.
Click here to view the Dauntless SteelBook Edition.
MOUSEPADS & POSTERS
Thanks to Indiebox, we also have posters and mousepads available in our store! Each mousepad measures 33.5" x 14.5" (long enough for a keyboard and mouse) and features original artwork from the game. There are three options available for now. If there's another piece of art you'd really like to see as a mousepad, let us know on the forums!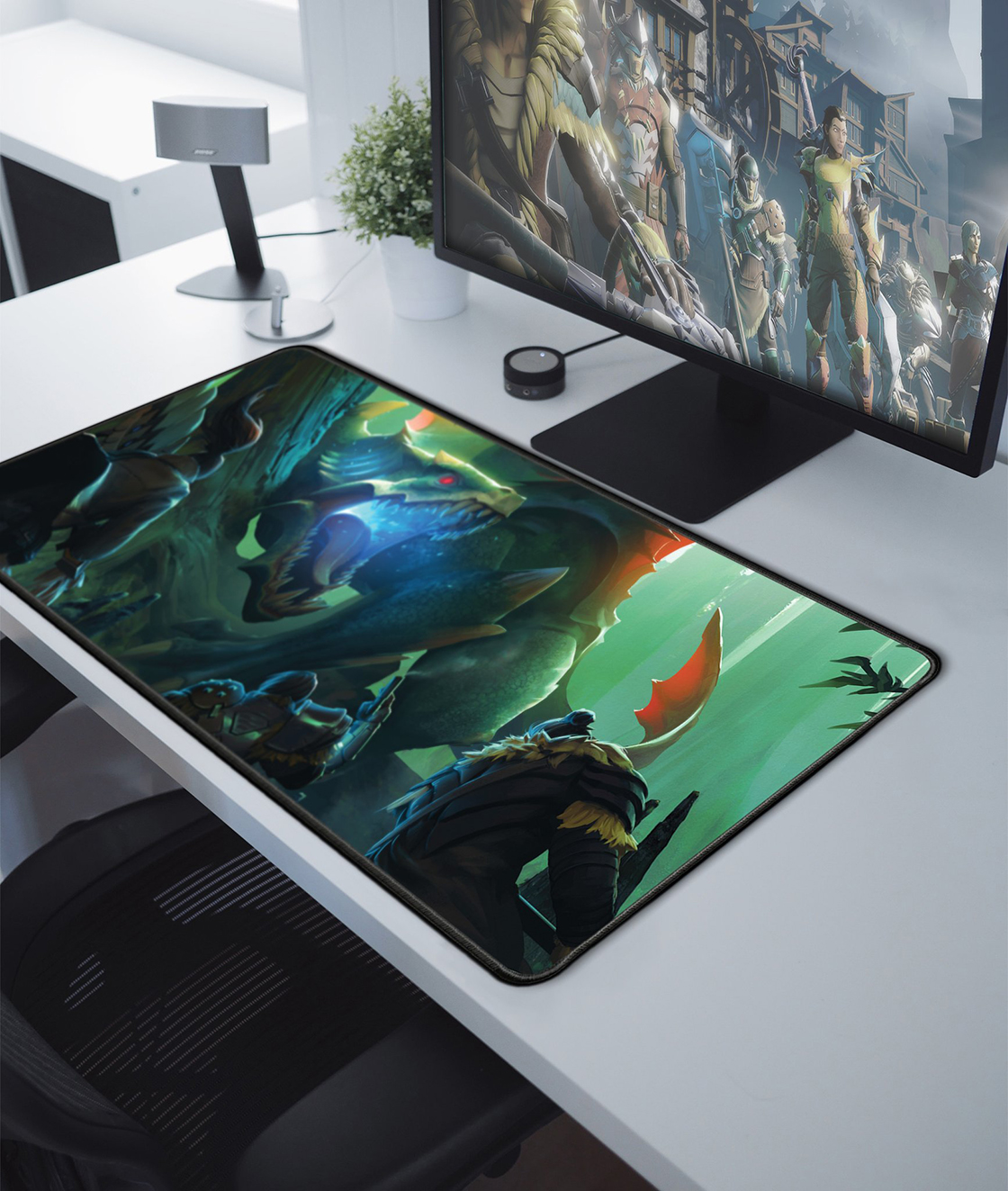 Our posters are 36" x 24" and come rolled in a sturdy poster tube. Indiebox ships these as well.