Some arrived armed to the teeth, others carried what might pass for swords in poor light. They came in groups, or one by one; banded together in guilds ready to make a name for themselves. Scarred visages belied hard-learned lessons as they mingled with fresh, pensive faces. Loud hollers, careful scheming, gallows humor, rallying cries. The dull roar of a new wave of slayers filled the Ramsgate docks and almost drowned out the ringing of ship's bells and the calls of eager merchants hawking their wares.

They had come from every corner of the Shattered Isles. They had come to fight for honor. They had come to save their homes. They had come to sink their blades into the steely hides of encroaching behemoths that threatened everything good in the world. They were slayers, and there was nothing that could stop them.
---
The wait is over, loyal slayers. Today we're pulling back the curtain on our Founder's Packs that will secure your place in the Shattered Isles. Whether you're looking to become part of Dauntless history, get a jump-start on customizing your character, or are looking for early access, we've got something for you.
You can browse and secure your Founder's Pack at the Dauntless website. For more information on each tier of Founder's Packs and what items you can get at each level read on.
---
The Slayer Tier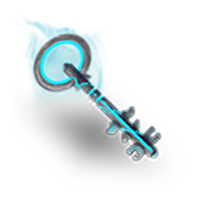 Closed Beta Access: Can't wait to start slaying? Guarantee your spot in Dauntless history with Closed Beta Access. The Closed Beta will begin this summer and run for many weeks until we're ready for Open Beta. You can learn more about how wipes may happen here.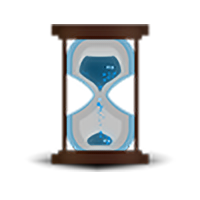 Champion Status (90 Days): Receive more materials from every behemoth you slay. Champion status is a great way to make your hunts go further.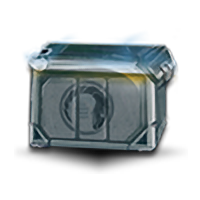 Slayer Pack: Hit the ground running with a care package designed to help you on your first few hunts. Grab potions and other consumables to help you jump-start your legend.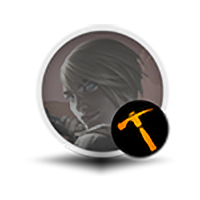 In-Game Title & Forum Icon: Let everyone know that you were there day one with this exclusive title. Both in-game and on the forums you'll stand out as a founding slayer.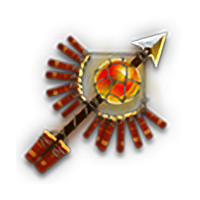 Founder's Flare: Flares are the best way to communicate with other slayers on the hunt. The exclusive Founder's Flare will set you apart as a leader in any group.
The Hero Tier
Includes Slayer Tier rewards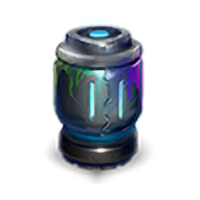 Chroma Cores: Expand your palette of dyes and personalize your gear. Every Chroma Core contains a random assortment of items that you can use to make your legend unique.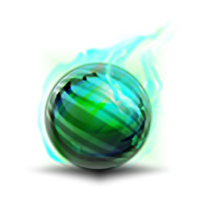 Transmog Stones: Love the stats, but want to change the look? Transmog it and give your equipment a new appearance. Start with a few stones to keep handy for when you find something special.
The Founder Tier
Includes Hero and Slayer Tier rewards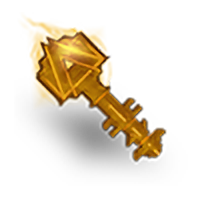 Founder's Alpha: Want to be among the first to walk the Shattered Isles? Play a full week before Closed Beta starts in this exclusive event. Join Phoenix Labs as we open the doors to Ramsgate, then keep playing in the Closed Beta when everyone else arrives. The Founder's Alpha will come after the Closed/Technical Alpha and before Closed Beta.

Patron Status (90 Days): Similar to Champion status, Patron status increase the quantity of materials dropped by slain behemoths. What's better is that everyone in your hunting party will also receive a similar bonus regardless of their status. Additionally, this bonus stacks with other Patrons. It's the perfect perk for slayers who plan to roll with a group of friends.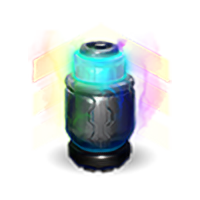 Additionally, Patron Status imbues slayers with the Style Hunter perk. This perk gives vanity and customization items (which are usually found in Chroma Cores) a chance to drop from slain behemoths.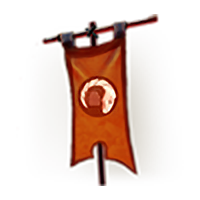 Founder's Banner: Make an impression with this exclusive emote. You'll be able to customize your banner with new elements as your legend evolves and always be able to show it off in style.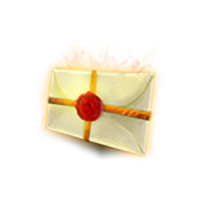 Guild Charter: Start your own guild and establish your legacy.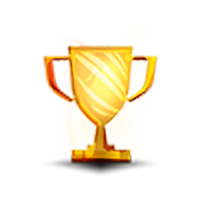 Game Credits: Become a part of Dauntless history. Add your name to the Dauntless credits, where you'll live as one of the founding members of the game.
---
From all of us at Phoenix Labs, thank you for coming with us on this journey. We are looking forward to making Dauntless a game that we'll all be playing for years to come.
Grab your Founder's Pack at PlayDauntless.com and let us know in the forums if you have any questions.
---

---
FAQ
When will the Founder's Alpha begin
The Dauntless release phases are tentatively scheduled as follows:
What happens if I use my Founder's Pack items before Open Beta
It's important to us that you get 100% of the value of your Founder's Pack. Any items used before Open Beta will be restored at the launch of Open Beta. Please note that we may not enable Founder's Pack items until the launch of Open Beta.
Does the quantity or quality of items in the Slayer Pack change based upon tier?
No. You will receive the same items in your Slayer Pack regardless of the Founder's Pack tier that you purchase.
Are the items in the Slayer Pack unique to the Slayer Pack?
No. The items in the Slayer Pack can be crafted or obtained for free in the game. This pack is a great way to kick-start your legend.
Do higher tier Founder's Packs receive more Chroma Cores or Transmog Stones?
No. The number of Chrome Cores and Transmog stones does not vary between the Founder's Packs.
Do higher tier Founder's Packs receive different in-game titles?
No. The in-game title received for purchasing a Founder's Pack is the same regardless of which tier you purchase.
Is the Founder Tier the only way to get a guild charter?
No. Guild Charters can be obtained in-game with earned currency (Notes). You can learn more about guilds here.
---