Did you know, Slayers, that the Shattered Isles move? Like planets or stars, they drift slowly through the sky, and there are patterns in their somnambulant motion. This time of year, for instance, the isles sink into a lower strata, finding their way to the edge of the frozen Sky Below. It is this shift and movement that brings snow to Ramsgate – but it is the people who live there, fighting the frost, that have made this a time of cheer.
NEW TRADITIONS
This year, Frostfall brings not only snow and tales of Silver Nikola, but three Frostfall contracts: free limited-time quests with special seasonal rewards.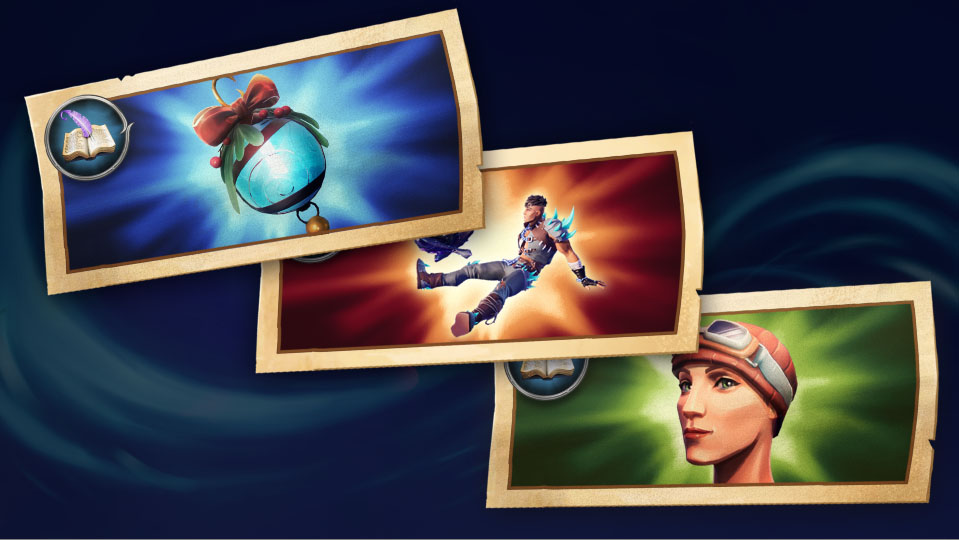 Slayers can pick up the first contract when Frostfall starts on December 17. Look for it in the in-game store (under the Event tab) and claim it to start your first contract quest. A second contract will be added on December 24, and a third will be available on December 26. Here's the breakdown:
THE LIGHT KISS CONTRACT
When can I start it? December 17 to December 24
What do I get? Frostfall Mistletoe Lantern (lantern skin)
Who do I turn it in to? Arkan Drew
THE CAP AND TRADE CONTRACT
When can I start it? December 24 to December 26
What do I get? Watch Cap (helmet skin)
Who do I turn it in to? Admiral Janek Zai
THE SEATED SLAYER CONTRACT
When can I start it? December 26 to January 2
What do I get? Sit Cross-Legged (emote) and Sit Back (emote)
Who do I turn it in to? Xelya the Farslayer
Once you've completed a contract, simply turn it in to earn your reward. If you're a Frostfall veteran and already own a contract's reward, completing the quest will earn you platinum instead. Finally: The last day to complete your Frostfall contracts and claim your rewards is January 30. Be sure to do what you need before then!
HOLIDAY HAPPENINGS
If you're looking to take your Frostfall celebration even further, take a peek at the Event tab in the in-game store! We've brought back some favourites from previous years, including the "Let it Snowball" emote and the Frostfall Regalia Style Kit.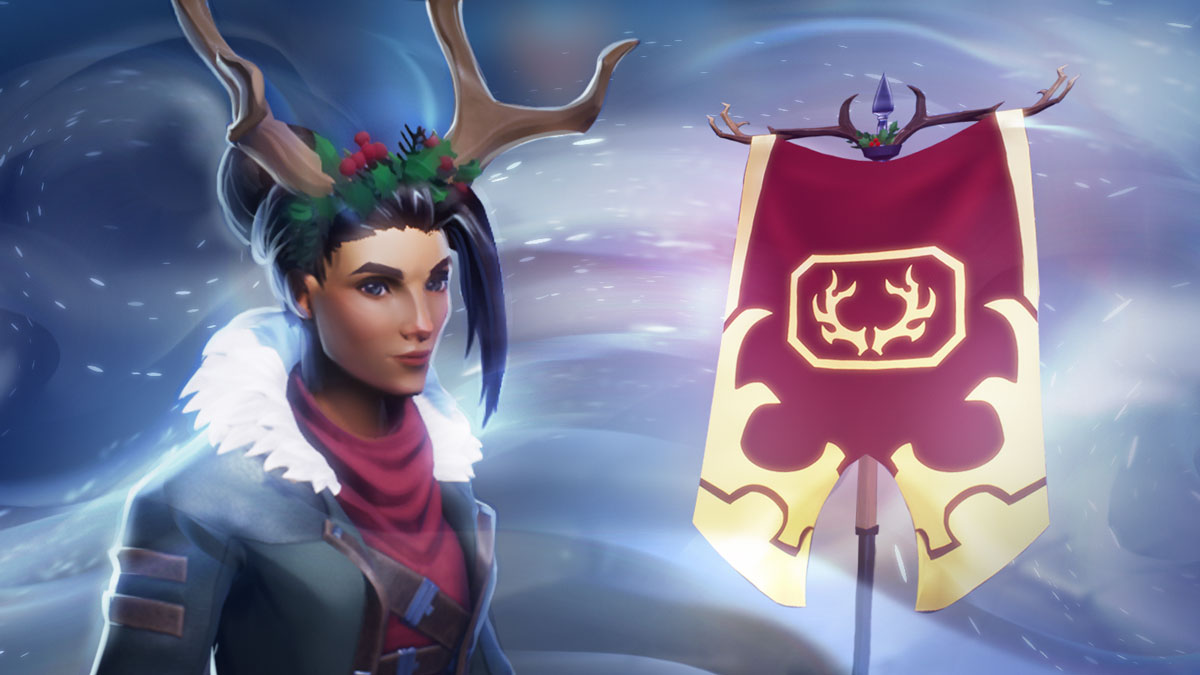 Prefer to take in the sights and stroll Ramsgate's streets? Drop by the tavern to see a dog in his Frostfall best, or wander over to the waterfall cave and hang out with some real party animals.
Happy Frostfall, Slayers!