IN BRIEF
NEW: Hunt Pass Bonus Event - January 16–30
RETURNING: Double Hunt Pass XP Weekend - January 24–27
Crossing the Hunt Pass finish line is an achievement. If you've never made it – try it. If you have – you know exactly how it feels to see that final "LEVEL UP!" message leap onto your screen. It's a relief. It's a rush. It's a banner moment.
And it's no longer the end.
HUNT PASS BONUS EVENT
For the first time ever, we're opening up the Hunt Pass vault to give new Slayers a chance to earn classic Hunt Pass rewards! Starting tomorrow, January 16, Slayers who complete the Hunt Pass Elite Track will be able to start earning Myth & Legend Hunt Pass Prestige Cores – special cores that contain a random reward from our very first Hunt Pass and anywhere from one to three Premium Bounty Tokens.
QUEST & RE-QUEST
Once you've reached Level 50 of the Myth & Legend Elite Track, it's time to start earning those bonus rewards. Here's how to start:
Complete Level 50 of the Hunt Pass Elite Track and claim your rewards.
Accept "Treasures from the Vault" (quest) from Gregario.
Earn 200 Hunt Pass experience to complete the quest.
Turn in your quest to get a Myth & Legend Hunt Pass Prestige Core.
Important: Re-accept the quest from Gregario. You must have the "Treasures from the Vault" quest active in order to make progress toward your next core.
Visit the Core Breaker and open your Prestige Core!
Here's what you can earn:
| Reward Category | Initial Drop Chance | Possible Rewards |
| --- | --- | --- |
| Helm Skin | 0.66% | Frostfall Bells Helm |
| Banner Fabric | 6.6% | Frostfall Icicles Fabric, Frostfall Fringe Fabric |
| Flare | 46.3% | Spirit of Frostfall Flare, Frostfall Crown Flare, Frostfall Snowman Flare, Frostfall Snowflakes Flare, Frostfall Present Flare, Frostfall Mead Flare, Frostfall Shrike Flare |
| Banner Sigil | 46.3% | Frostfall Wreath Sigil, Frostfall Stocking Sigil, Frostfall Snowman Sigil, Frostfall Snowflakes Sigil, Frostfall Present Sigil, Frostfall Mead Sigil, Frostfall Shrike Sigil |
NO REPEAT REWARDS
A little bit of chance is fun, but getting the same reward three times in a row? Not so much. That's why we've built this event to reward a new item every time you open a Prestige Core. No repeats. In short: If you open 17 Myth & Legend Hunt Pass Prestige Cores, you will get all 17 event rewards. Luck only influences the order you receive them in.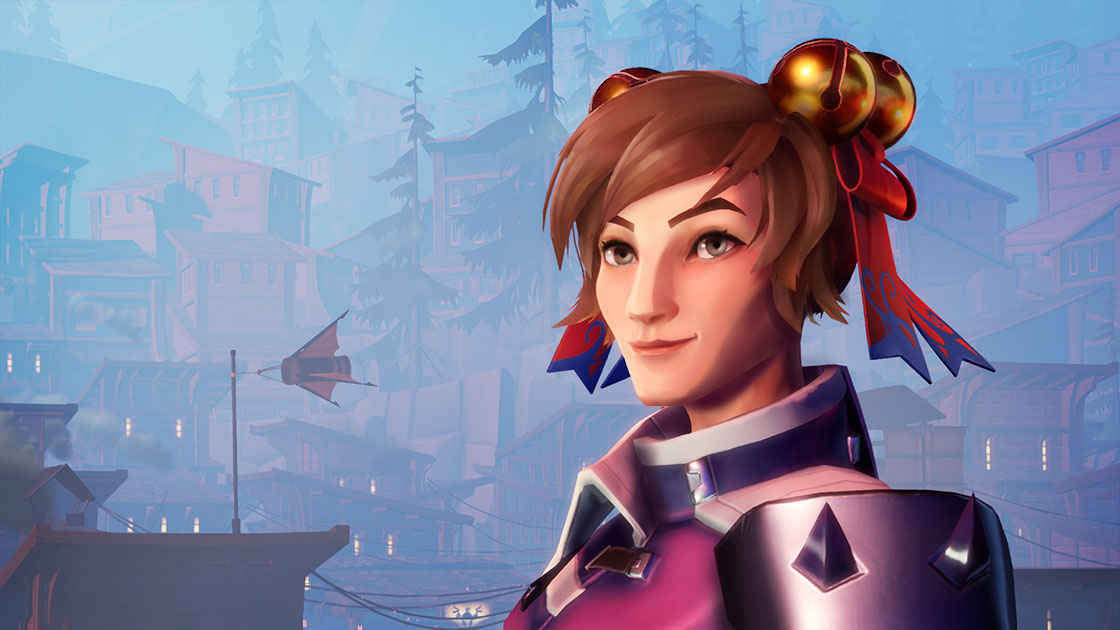 If you're a veteran Slayer from Open Beta and already own the rewards above (impressive!), you can still open Prestige Cores to earn Premium Bounty Tokens.
DOUBLE XP WEEKEND
After hearing how much you enjoyed our last Double Hunt Pass XP Weekend, we're bringing it back for another round of slaying! Starting on January 24, all earned Hunt Pass experience will be doubled – including experience earned toward Prestige Cores. That means 2x the experience every time you collect a Hero's Ring in Ramsgate or turn in a Hunt Pass bounty. Not bad.
Starts: Friday, January 24 @ 10am PT
Ends: Monday, January 27 @ 10am PT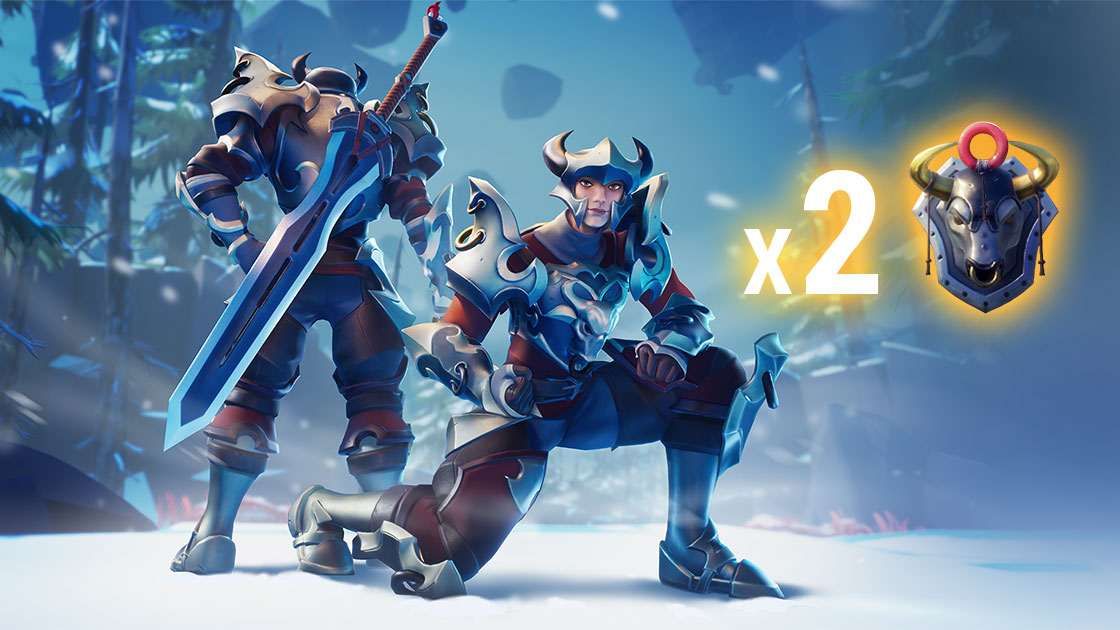 P.S. If you haven't made it to Hunt Pass Level 50 yet, this event is a great opportunity to speed up your progress. Join up with some friends, stack some bounties, and go for that Ultra Armour. You can do it!