In Brief
Ramsgiving runs from November 23 to November 30.
Discover historic lore and a new rumour from Ramslators in Ramsgate.
Battle a horde of gruk-gruks in an all-new island event.
Earn bonus bounty tokens and complete bounties to earn golden rams.
Redeem golden rams for Ramsgiving rewards in Ozz's event shop.
Procure ram-inspired weapon skins and cosmetics from the store.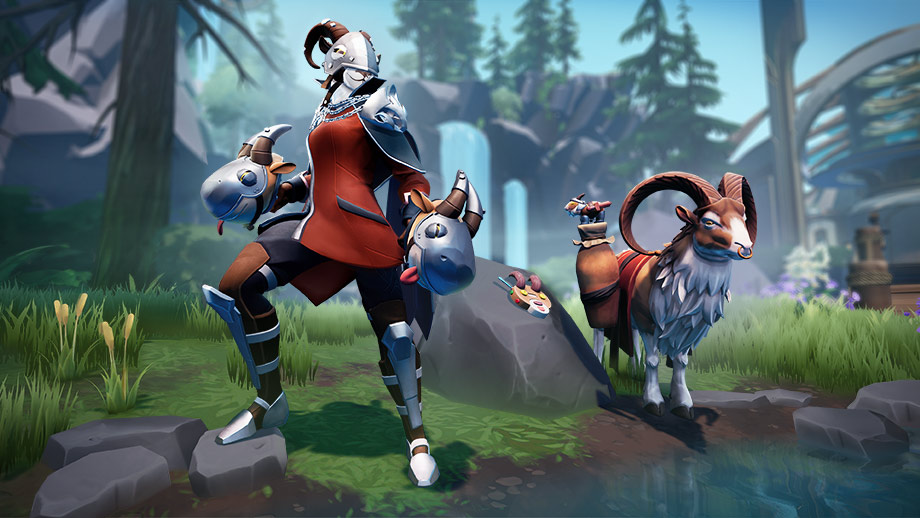 For the ram-loving denizens of Ramsgate, Ramsgiving is a special time of reflection, gratitude, and good cheer. City folk enjoy celebrating this season by dressing up as rams and indulging in all kinds of ovine-themed festivities.
Ramslators Reveal Historic Lore
This year, special "ramslators" (ram translators) have mysteriously appeared close to the five resident rams of Ramsgate. Interact with each of these translation devices to discover historic lore about the animosity between rams and their natural enemy, the gruk-gruks. You can also find a clue to unlock a rumour for Benson's Battleblasters repeaters skin from any of these ramslators.
Gruk-Gruk Rumble
For many years, King Gruk of the gruk-gruks has been sitting captive in an eternal ice prison on Coldrunner Key. This year, there has been an extensive insurgence of gruk-gruks in the Shattered Isles. These abhorrent creatures have gotten wind of a special buried treasure in the sandy Hunting Grounds of Conundrum Rocks. They are furiously digging as they search for the key to thawing their King Gruk and restoring their reprehensible leader to power.
Hold your ground against the rolling horde of gruk-gruks in Gruk-Gruk Rumble, a new permanent island event on Conundrum Rocks.
Only you can stop the gruk-gruk uprising in its tracks by driving these hordes of gruk-gruks away!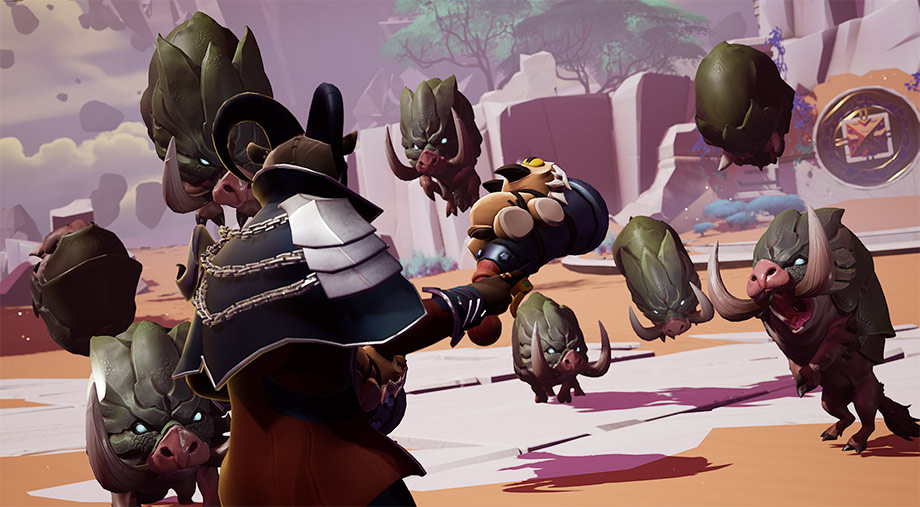 Flock Fashion
This Ramsgiving, the seasonal currency of golden rams returns, along with popular items from previous Ramsgiving celebrations. Find delightful new cosmetics and curiosities in Ozz's event store this year, including Benson's Ramslammers strikers skin, an amusing Pumpkin of Giving transform curiosity, and the gung-ho Ready to Ramble title, fabric, sigil and flare.
You can earn golden rams by performing any of the following activities:
Completing the Gruk-Gruk Rumble island event.
Completing bounties.
Breaking Behemoth heads.
For the entire duration of Ramsgiving, you will be rewarded with six bounty tokens instead of the usual four during your daily coin flip at Ramsgate fountain. Every bounty you complete during Ramsgiving will reward you with five golden rams.
Fashionable Slayers who cannot get enough of all the ram-themed revelry can also visit the platinum store to find new Benson-themed weapon skins, a brand new Ramsglider, and the return of the popular Ramsguard Commander armour set, lantern, and style kit.
Event Dates
This year's Ramsgiving runs from 10 a.m. PT on November 23 to 10 a.m. PT on November 30.
Be sure to complete your bounties and redeem your golden rams at Ozz's shop before the event ends.
Happy Ramsgiving, Slayers!