Heading to Seattle for this year's PAX West? Be sure to stop by the Phoenix Labs booth! We'll be at Booth #1601 on the 4th floor with PCs, code cards, shirts, patches, cosplay, and more. You might even get something special if you can prove your strength in glorious battle.
CONQUER KOSHAI
Test your skills against our newest Behemoth: Koshai, the Sovereign of Thorns. True to its name this beast commands thorns, summoning vines to entangle and tear into Slayers. If you want to make it through this fight you'll need a plan to manage the bramble.
For those who aren't quite ready for Koshai, we have several other Behemoths to choose from. But beware: They may be thornier than you remember.
THE LATEST GEAR, IN-GAME AND OUT
HOT FROM THE AETHERFORGE
Slayers who choose to face Koshai will have the benefit of our latest gear, including two new exotics: Molten Edict and the Skullforge.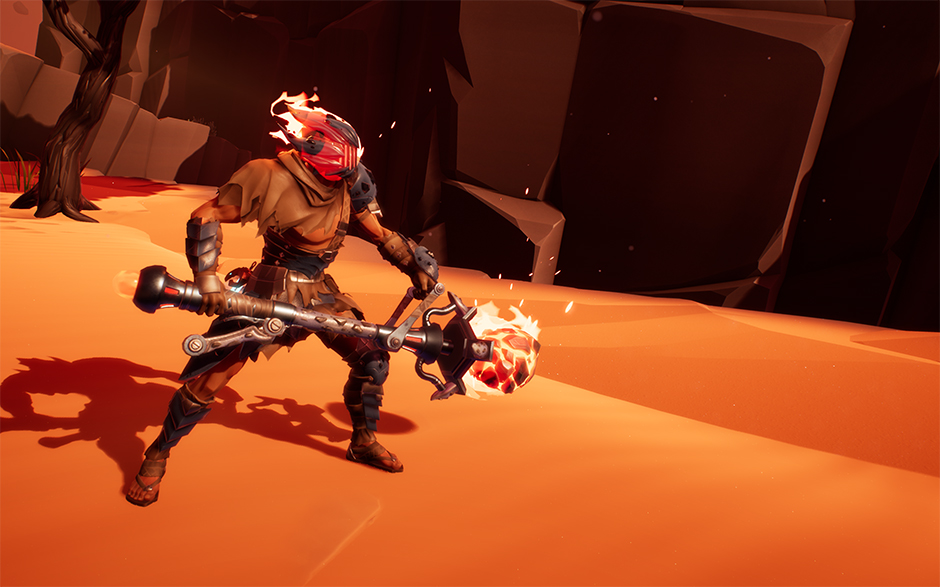 Grenades, Koshai armour, and the new Koshai lantern will also be available in our PAX West demo. If you haven't managed to craft them yet, this is a great chance to see how they play and feel. We'd love to hear your feedback!
A COAT CUT FOR SLAYING
Gearing up IRL? Don't miss our collection of tees and pins. Our full Sanshee Dauntless collection will be available at our booth, including a brand-new addition: the Dauntless tank top. We'll also be previewing a special piece from Volante's Superhuman Streetwear clothing line, modeled after one of our favorite in-game armours.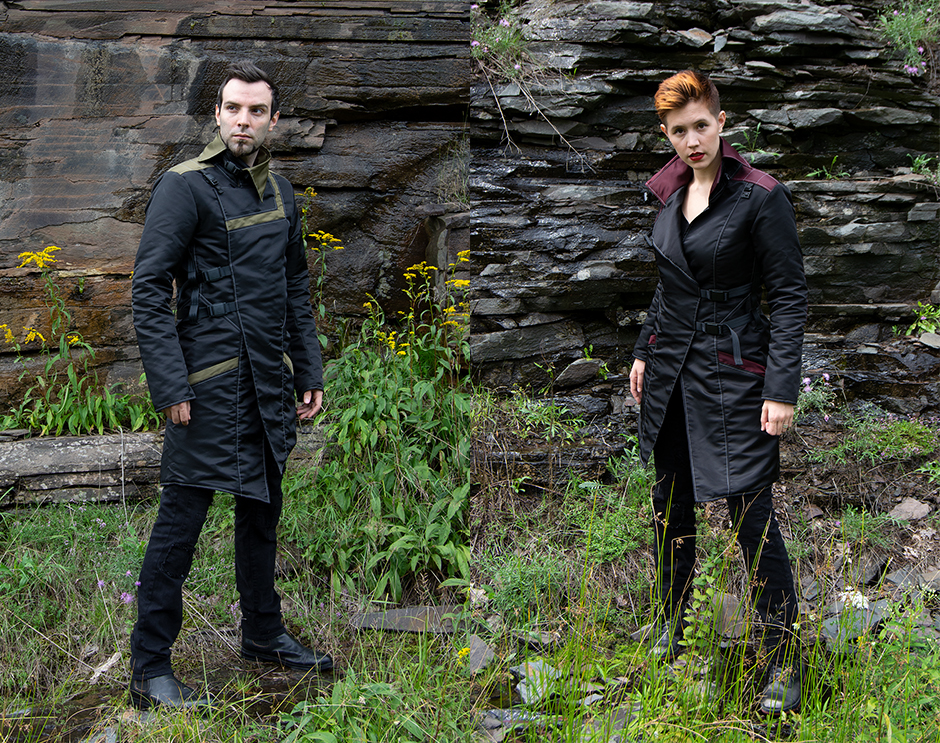 Want one of your own? Stop by our booth! We'll be taking pre-orders for the Zaga Coat on-site. Four coats (one for each day of PAX West) will also be randomly awarded to fans who participate in our fan contest. Ask us how to get involved when you come by and say hello.
GET YOUR EMOTE IN-GAME
For both PAX West-goers and our fans at home, we'll be running a limited-time Dauntless emote competition, where you can enter for a chance to get your emote in the game. Participation will be open to everyone – not just PAX West ticket holders – so start thinking about what you'd like to do. More details to come as we get closer to PAX.
WIELD THE BLOODFIRE SABER
Finally, Master Armoursmith Marielle has generously leant us her sword: the Bloodfire Saber. If you're looking for a memorable photo op (with a spectacular photo prop), this is it. We'll have a camera on hand if your phone isn't up to snuff, but you'll need to provide the heroic pose.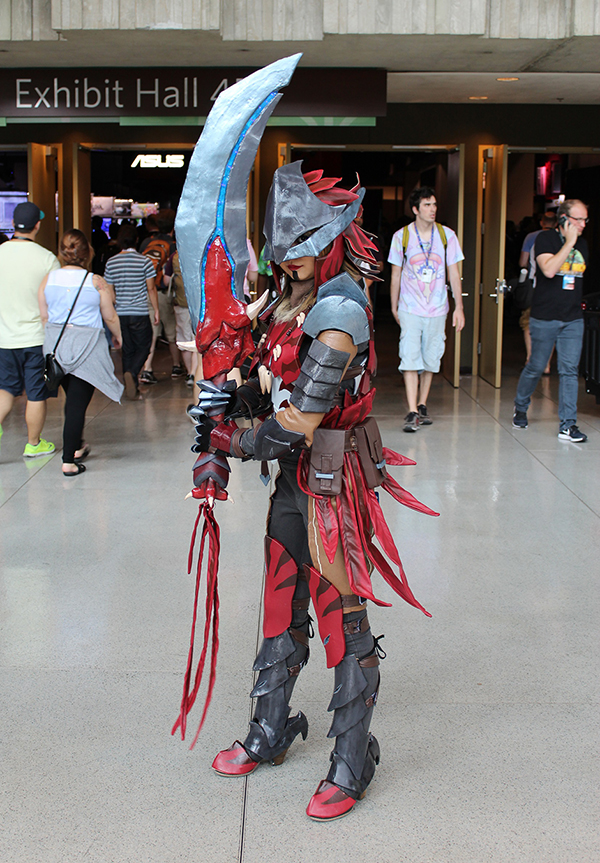 I WAS TOLD THERE WOULD BE SWAG
Stop by our booth to say hello and we'll thank you with a Dauntless code card, redeemable for an exclusive in-game PAX West 2018 flare (and sigil!). We've even bundled in a bonus Twitch flare for those who like to stream while they slay. You know who you are.
Fashionable Dauntless PAX West patches will also be available for those who complete the Koshai hunt at our booth. Iron one on to your favorite jacket, bag, or other fabric item – but make sure you remove it from your body before doing so. Our insurance does not cover blaze aether damage.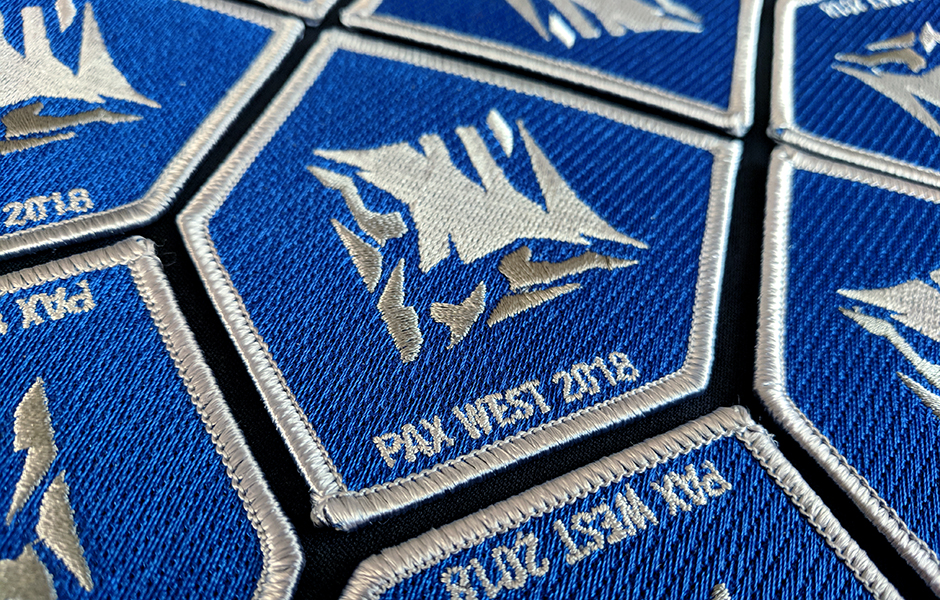 DON'T FORGET YOUR MAP
Cell service at trade shows is spotty at the best of times, so do yourself a favor and download an expo map now. Of course, if all you care about is slaying Koshai and getting that patch …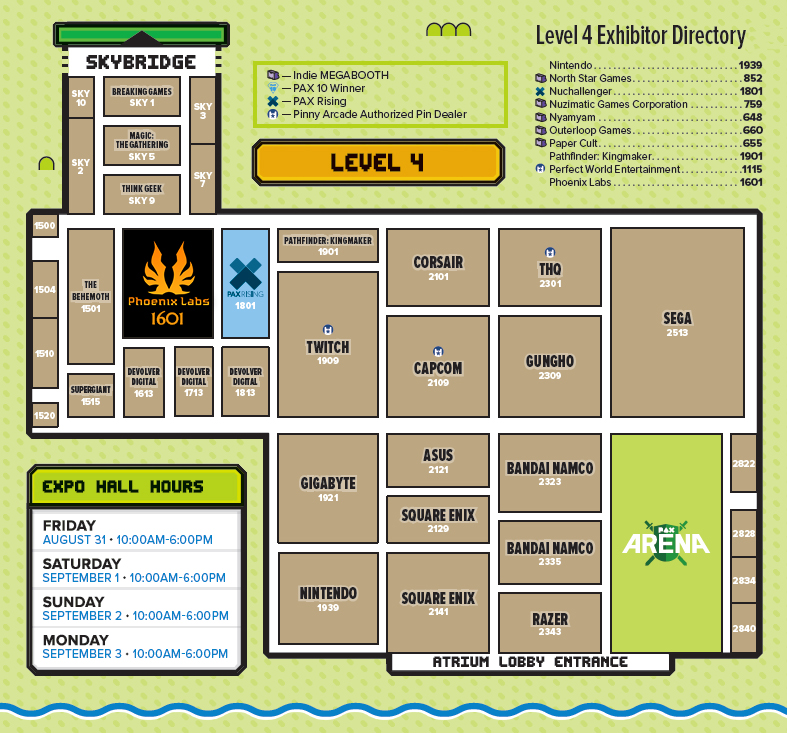 We're the booth with the big Phoenix Labs logo on it.
Looking forward to seeing you there.