Welcome to the Shattered Isles
Dauntless is a world of brave heroes forging their legends against ferocious beasts in the heart of battle. After three years of crafting this world, we are proud to announce the next step in the journey. Today, Dauntless will enter Founder's Alpha, followed by Closed Beta on September 1st.
Building a World
For the last three months we've been collaborating with the community in Technical Alpha. We've learned and made improvements to Dauntless together. From all of us here at Phoenix Labs, thank you to everyone who shared feedback, reported a bug, or spent time in the Shattered Isles. Your help is instrumental in our development process.
We're extremely excited that Dauntless is moving into the next phase, Founder's Alpha. This is still an early access period for the game. Similar to the Tech Alpha, our Founder's Alpha may be different than what you are accustomed to from other Betas. As a part of our commitment to quality and working closely with the people who matter most to us, the community, we are inviting players early to give us feedback sooner than other games. We believe this will help us create the best experience for Dauntless. This is still a development phase for us, where we're actively building out the larger world, adding polish, and integrating new content. We will reveal the first two zones of the Shattered Isles with their related stories, with many more on the way to Open Beta and beyond. New weapons to master, Behemoths to conquer, and stories to discover will be released on a steady cadence.
Founding Ramsgate
Dauntless players who purchased a Founder's Pack will also receive their rewards shortly. If you purchased a Founder-tier pack, you will start your Dauntless journey today at 10 AM PDT. Additionally, your name will be etched into the credits and Dauntless history! Please provide your information so that we can recognize your support and dedication. Throughout Founder's Alpha and Closed Beta we will offer several different tests on different days and at different times to ensure that all testers get a chance to play.
For everyone else who purchased the Slayer or Champion tier packs, your adventure will start on September 1st, unless you upgrade your pack now. Your items will be available in your account as soon as you login, regardless of the pack you purchased. We are still hard at work developing the Transmog system and as a result your Transmog Stones will become useable at a future date in the Closed Beta.
If you haven't purchased a Founder's Pack yet, this is your last chance to get access to exclusive in-game items and rewards. Become a part of Dauntless history and join us in the Shattered Isles.
The Hunt Begins
To celebrate Closed Beta, we're bringing the Behemoths with us to PAX West in Seattle on Sept. 1-4 2017. Come by the Dauntless booth, slay a Behemoth, and say hi to us. We'd love to meet you in person.
On a personal note, thank you to everyone who purchased a Founder's Pack. Your support and confidence have been inspiring for all of us. We're excited to share adventures with you on the Shattered Isles in Founder's Alpha and beyond. We're just getting started, Slayers. Now go forth and forge your legend.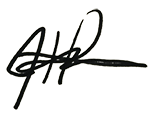 Jesse "GTez" Houston