TwitchCon has come and gone, leaving us with fond memories, a few great photos, and a lingering case of Convention Flu. (Worth it.)
This year's event was held in San Jose, California, where we flew in for a weekend with some of our Partnered streamers. While the official Twitch events were impressive in their own right (Bouncy castles and DJs? Check.) it was the smaller, more intimate events that really made the trip worthwhile. Some of our personal favourites:
The Twitch Kittens event hosted by Dauntless Partner Khaljiit. Quite possibly the highlight of our TwitchCon experience. Khaljiit is an amazing streamer, gamer, and event host, and it was great to meet so many #TwitchKittens in person.
The Developer-Streamer mixer. A great mix of people from both sides of the screen.
The impromptu Dauntless meet and greet. Our very own RuthAnne Berry (@Bunheadwhat), Victoria Wojcik (@LovableOverseer), and Brad Jolly (@BlessRNGee) hosted this off-the-cuff gathering, which turned into a great opportunity to visit with some of our most beloved streamers. Thanks again to everyone who stopped by to say hello. It was great to see you!
Artist Alley. The people. The art. The talent. The TwitchCon Artist Alley is a treat every year. Maybe one year we'll even get a Kyrin booth? Fingers crossed.
The Community MeetUps crew. As occasional attendees of the @TwitchVancouver meetup, we were excited to hear about events happening in other parts of the world. (Also, props to Texas for having four official MeetUp cities. Maybe we'll get a chance to visit one day!)
And because it wouldn't be a TwitchCon post without a few snapshots, here are a few of our favourites from this year.
Dauntless' RuthAnne Berry, left, and Victoria Wojcik, right, arrive at TwitchCon in San Jose.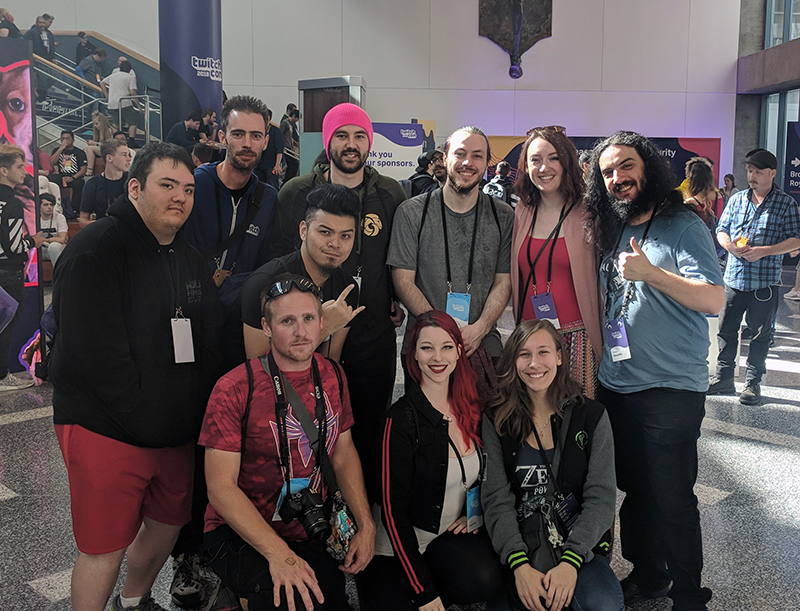 Dauntless Partners and streamers gather for a group photo.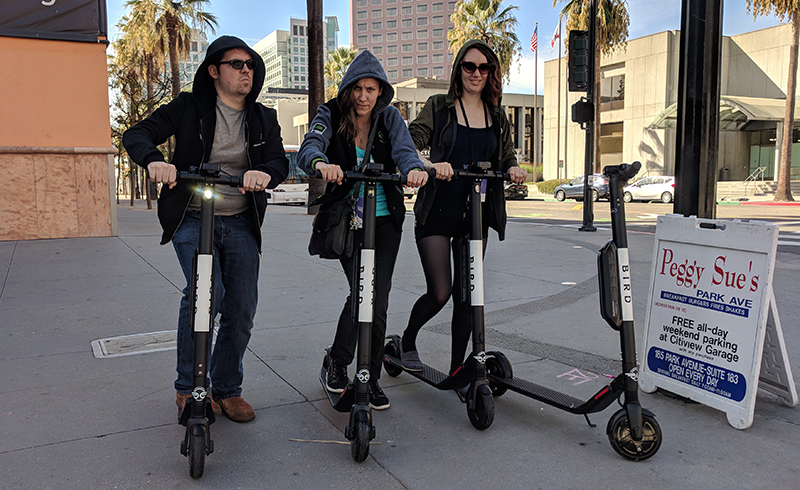 (L-R) Dauntless' Ian Tornay, Victoria Wojcik, and RuthAnne Berry debate the merits of starting an official Phoenix Labs Scooter Club.
What convention or meetup are you headed to next? Tweet us at @playdauntless and let us know where you're going!