ZEPHYR STRIKE
Starting on August 22, 2019, High Skies: Zephyr Strike will brighten Ramsgate's horizons with neon hair tints, our first-ever Faction Fight, and fifty new levels of Hunt Pass prizes! This update also improves the Patrol Chest system and introduces a new breed of Trials fauna: styxians.
FACTION FIGHT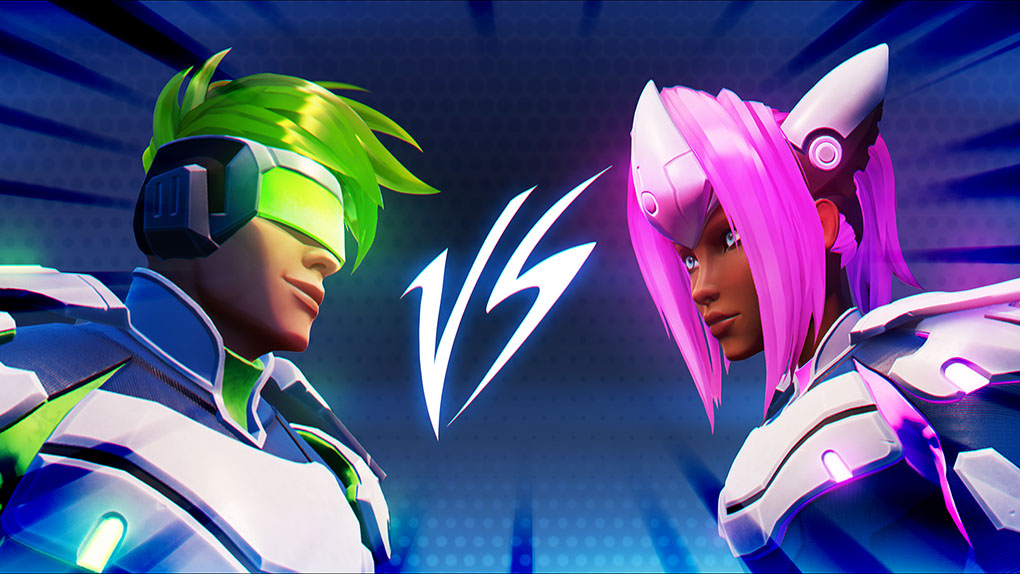 Endurance Squad takes on Defiance Squad in our first-ever Dauntless #FactionFight! Choose a side, equip a sigil, and earn points for your team with every hunt. At the end of two weeks, the winning faction's lantern will be added to the store … for free.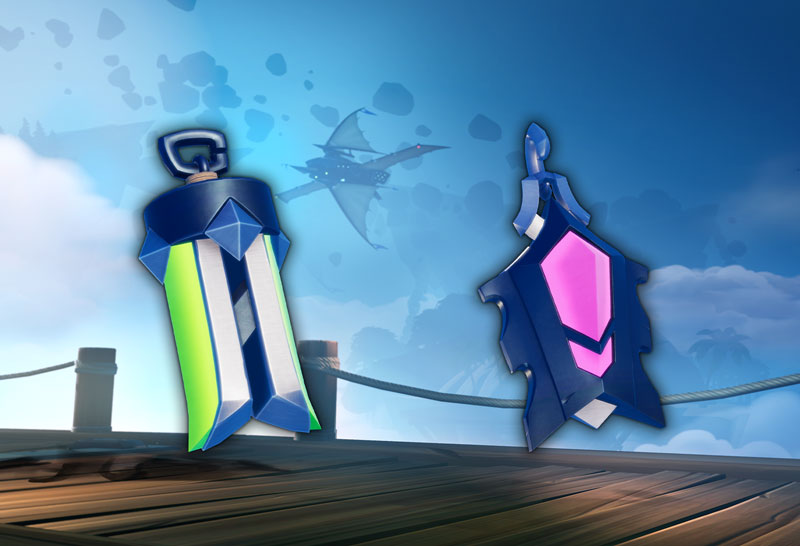 The second-place team's lantern will be available in the store as well, but for a price. That means that if you want your faction's lantern for free, you'll need to work for it.
HOW TO PARTICIPATE
Once 0.9.2 is live, you'll be able to join the #FactionFight from the in-game store.
Open the Store and navigate to the Faction Fight tab.
Select the Discount for the side you want to support.
Hit the Claim Reward button to finalize your choice. This will give you 25% off that faction's Style Kit and the two sigils you need to participate in #FactionFight.
Equip a sigil from the Personality menu.
Earn one point for every hunt you complete with your faction's sigil equipped. (Bonus: Equip a hair tint from a faction's Style Kit to earn an extra point per hunt for that faction!)
Choosing a side gets you a discount good for 25% off a faction's Style Kit, so you can fully rep your favourite squad with neon hair tints and armour dyes. Each Style Kit also includes a banner fabric, banner plant, helm transmog, and more! Can't decide between neon green and electric pink? No need to. While you can only get one discount, you can always buy the second Kit at its normal price.
CUT & COLOUR
In case you missed the hint above: Hair tints are here! These special colours let you express yourself outside of the standard hair spectrum, and there are three available during the Zephyr Strike Hunt Pass. Look for the Vigilance tint on the Hunt Pass Basic Track, and find Endurance and Defiance in their respective faction Style Kits.
We've also added two free hair styles to the customization menu, including this wavy coif in Vigilance yellow: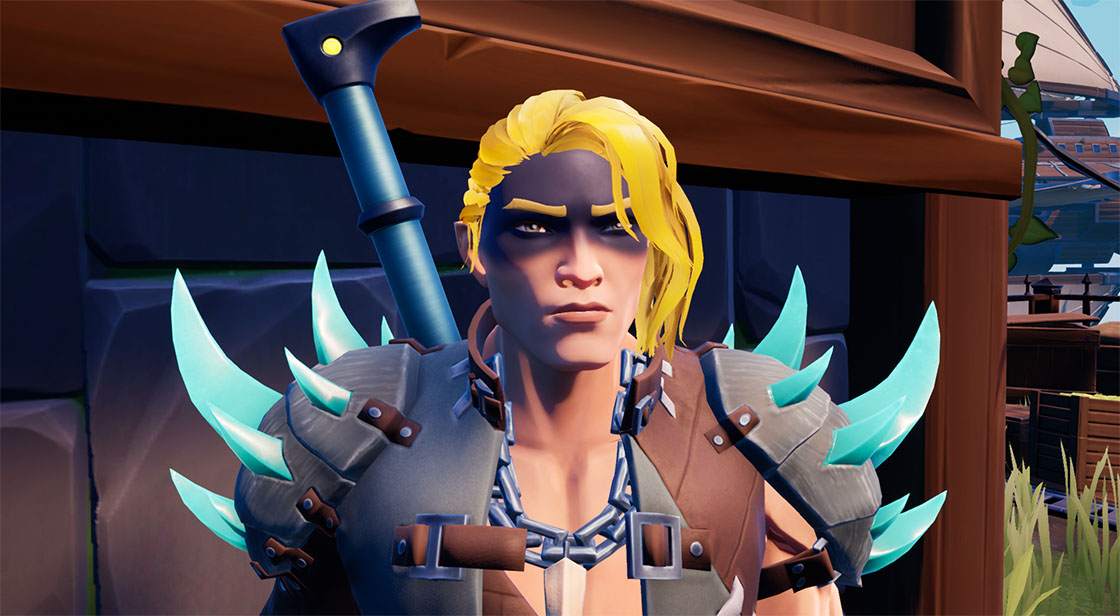 If you've been thinking about changing things up, now is the time. Just visit the mirror in Ramsgate Plaza to open up character customization. From there, you'll be able to apply new hair tints, switch up your cut, and make any other changes that you're in the mood for.
PATROL CHESTS 2.0
When we first introduced Patrol Chests to Dauntless, it was with the hopes that they would be a nice reward for Slayers who played regularly – a bit of bonus loot to help you level up your gear. Instead, they became a point of confusion. What were Patrol Chests? How were you supposed earn them? What was the Boost for? And how did you know if you were boosted or not?
Many customer support tickets later, we've decided to revisit the Patrol Chest system. Here's what you need to know in the post-0.9.2 world.
WHAT IS A PATROL CHEST?
A Patrol Chest is basically a stash of bonus loot. If you have a chest available and you complete a patrol, you can open the chest to get bonus rewards. You can see how many chests you own by opening up the in-game map.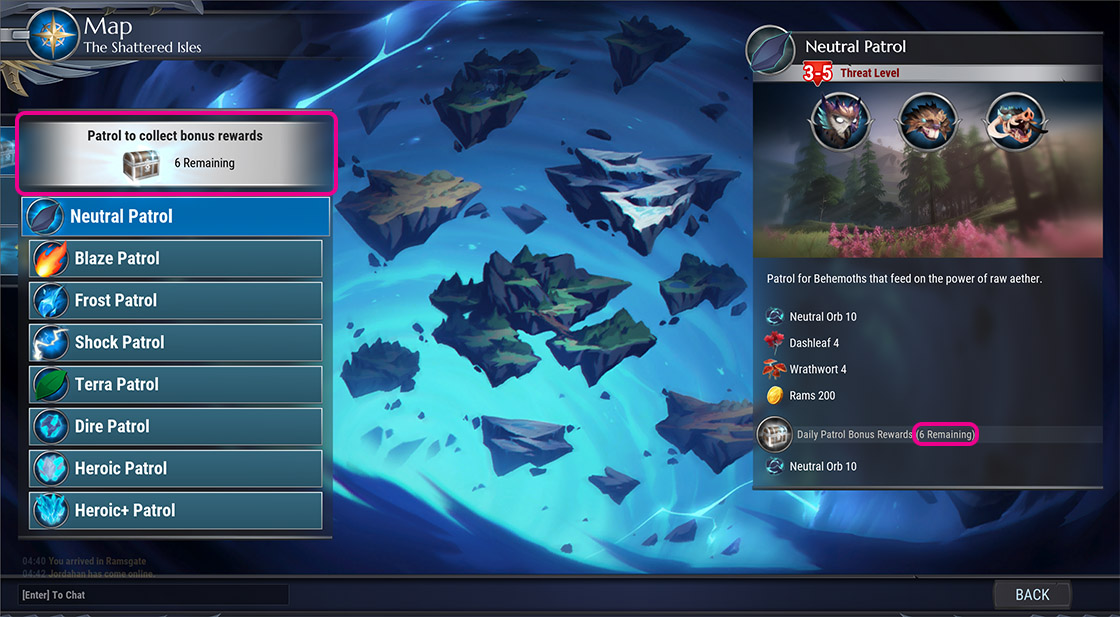 WHAT KIND OF LOOT CAN YOU GET FROM PATROL CHESTS?
The loot you get from your Patrol Chest depends on the type of patrol you choose. If you go on an Orb Patrol, you'll earn bonus orbs. If you go on a Dire Patrol, you'll earn bonus arcstones. And if you go on a Heroic Patrol, you'll earn … better bonus arcstones.
Want to check the rewards for a specific patrol? Open your map, select the patrol you're curious about, and look for the Daily Patrol Bonus Rewards section. What you see there is exactly what you'll get if you successfully complete that hunt.
CAN I SAVE MY CHESTS FOR LATER?
Yes! Our 0.9.2 update lets you turn your Patrol Bonus ON or OFF, which means that you choose when to use your chests. Drowning in Shock Orbs, but want to help a friend with their patrol? Set your bonus to OFF and save that chest for later.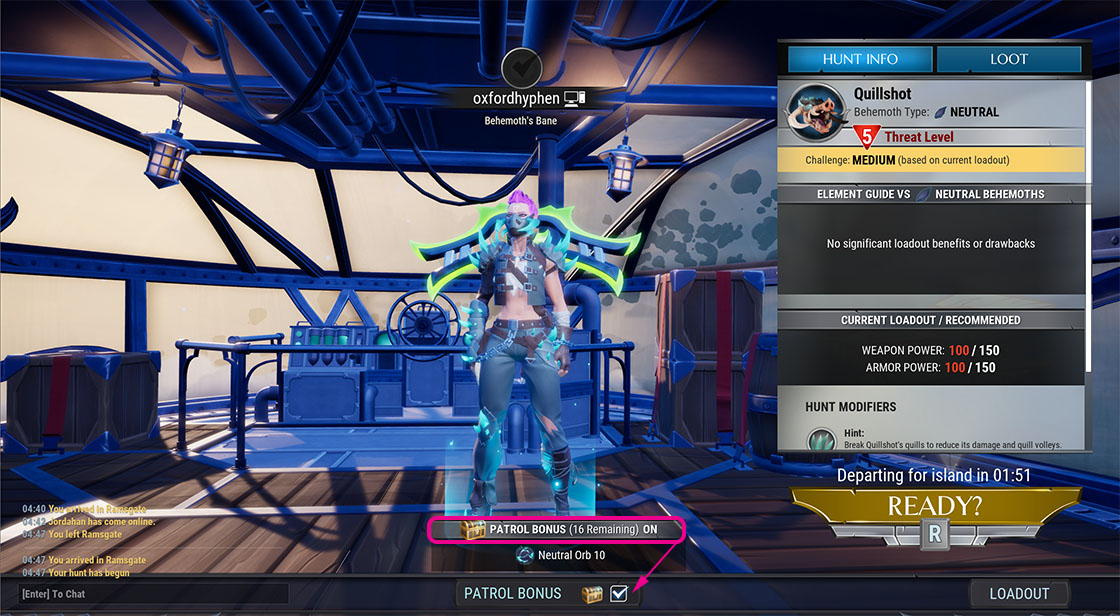 HOW DO I GET MORE CHESTS?
All Slayers get two free Patrol Chests per day, and can hold up to six free chests at a time. You'll accrue free chests whether or not you log in.
With the update to 0.9.2, you'll also be able to purchase Patrol Chests.
Purchased chests can exceed the six-chest max, but we've made sure to set things up so that your free chests are consumed first. That means that even if you have 100 purchased Patrol Chests sitting in your inventory, you can still earn your two free chests per day.
DO PURCHASED CHESTS REWARD MORE LOOT?
No. Both purchased and free chests reward the same bonus loot. The only differences between the two types of Patrol Chests are (1) how you acquire them and (2) how many you can hold at once.
WHAT ABOUT PATROL CHEST BOOSTS?
The very confusing Patrol Chest Boost retires – at last – in 0.9.2. Slayers who have a Patrol Chest Boost active will continue to receive the benefits of that boost until it times out. (If you just heard what sounded like a sigh of relief, that was our support team thinking about never having to answer another Patrol Chest Boost question.)
STYXIANS
But enough about chests. Let's talk about creatures.
The newest fold in the fabric of Trials is the fast and fearsome styxian. We started off calling these "shark cats" internally, but they quickly earned their more ominous name.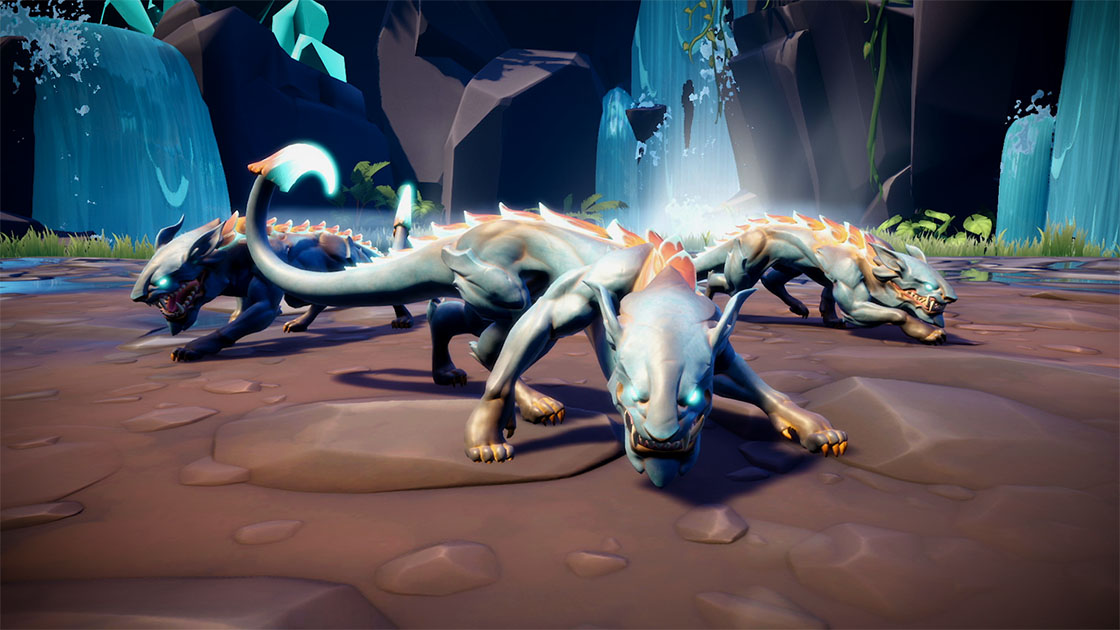 Not the kind of smile you want near your face.
If you see a styxian in the Trials, don't hesitate to attack first. Because if you don't? They will.