ONE DAUNTLESS
Today is a very special day, Slayers. Today, Dauntless officially launches on Nintendo Switch, joining Xbox One, PlayStation 4, and PC with full cross-platform support!
If you're already playing on console or PC, there's no need to start over on Nintendo Switch – true cross-progression means that your progress carries over across all platforms you play on. With full cross-play it doesn't matter what platform your friends play on – everyone can slay Behemoths together.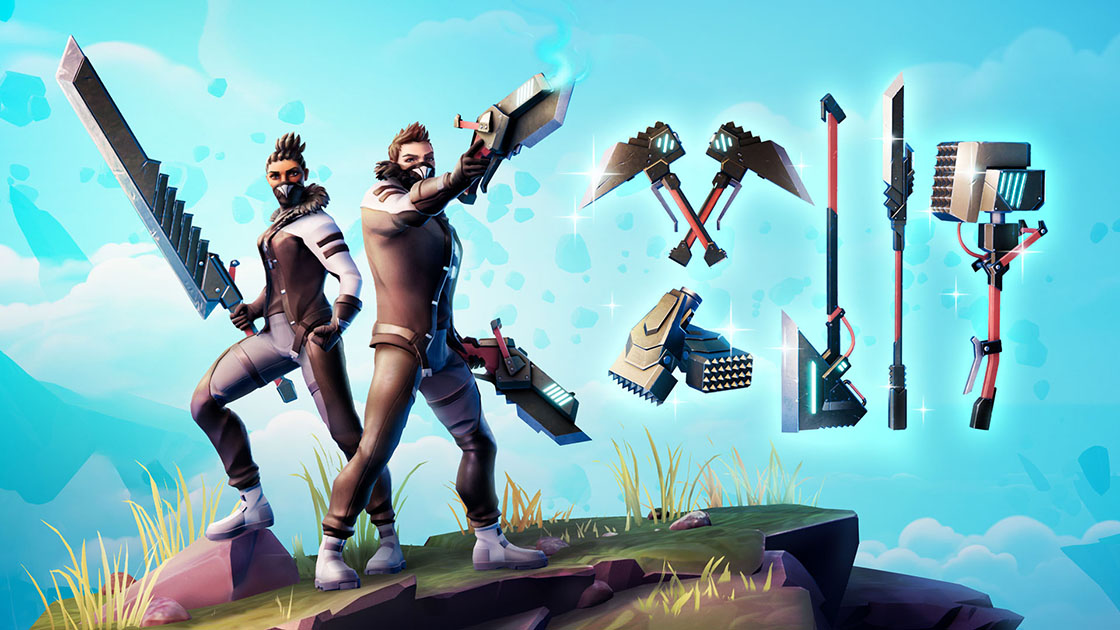 As a special bonus for Nintendo Switch players, we're also giving away the Skyfighter armour and Skymetal weapon set for free! Head to the Nintendo eShop to download this pack and add it to your collection now.
DAUNTLESS RELEASES IN JAPAN
Today also marks the official release of Dauntless in Japan on PC, Xbox One, PlayStation 4, and Nintendo Switch – with full subtitle and character support. To play Dauntless in Japanese change your language settings in the Epic Games store or change your console language. Japanese joins the ever-growing list of supported languages, and we look forward to adding more in 2020 and beyond. 頑張ってください !

ACCOUNT LINKING
Whether you are brand new to Dauntless or a seasoned veteran, you'll want to make sure that you properly link your Epic Games account before embarking on your journey. Get started by checking out the account linking guide.
STORMCHASERS
Coinciding with Nintendo Switch launch, we're excited to release our next content expansion: Stormchasers. This free update features an exciting new gameplay experience, new Behemoth, new Hunt Pass, and more.
Intrepid Slayers can now take on the challenges of Escalation. Escalation offers tons of Behemoth hunting variety through a series of procedural Behemoth encounters that become progressively more challenging and culminates in an epic showdown. Even the most steadfast Slayers can expect new challenges, including the return of dual Behemoth encounters! For more information on Escalation, head to the Escalation Page.
What is at the summit of Escalation? The savage new Behemoth, Malkarion. Those brave enough to take down a Malkarion will be rewarded with powerful armour and new legendary weapons. Read more about the fearsome new Behemoth in our Malkarion blog post.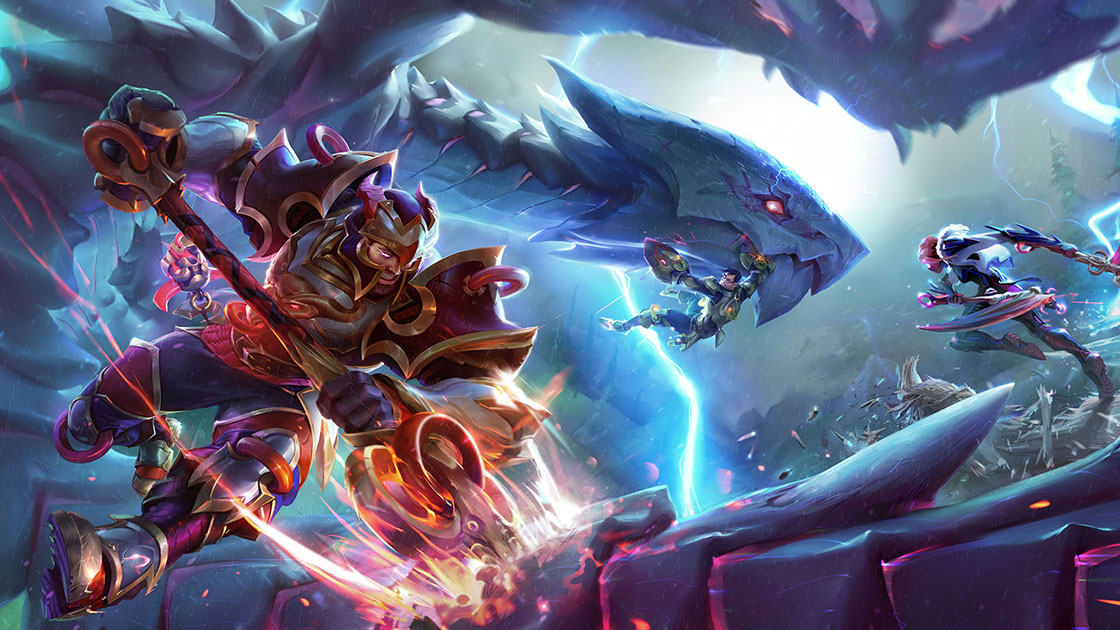 LIVE FOR THE HUNT
We are thrilled to launch Dauntless on Nintendo Switch, bring the Shattered Isles to Japan, and release Stormchasers today. We hope that you enjoy the next evolution of the Shattered Isles and continue sharing your feedback with us. For a complete rundown of everything included in the Stormchasers update, read the full 1.1.0 patch notes and check out the Stormchasers blog.
Thank you for joining us on this journey, Slayers. We'll see you in the Shattered Isles.