In Brief
Untamed Wilds begins Thursday, September 17.
New Escalation: Unlock Terra Escalation hunts by completing story quests and Missions.
New Hunt Pass: Earn 50 levels of rewards in Strange Horizons.
New tonics: Craft limited-time tonics after unlocking their recipes.
New Behemoth variants: Hunt down dangerous Sporestruck Behemoths.
New status effect: Don't let poison build up in your system.
Terra Escalation is nearly here, Slayer.
A group of Farslayers have been driven from their home, a forested island now consumed by blight and overrun with powerful terra Behemoths. Granny Strega, Ramsgate's enigmatic alchemist, has a plan to help combat this aetheric outbreak, but she'll need your help if she's going to succeed.
Starting Thursday, September 17 with the launch of Untamed Wilds, join Granny Strega, Xelya, and more to help the Farslayers take their revenge.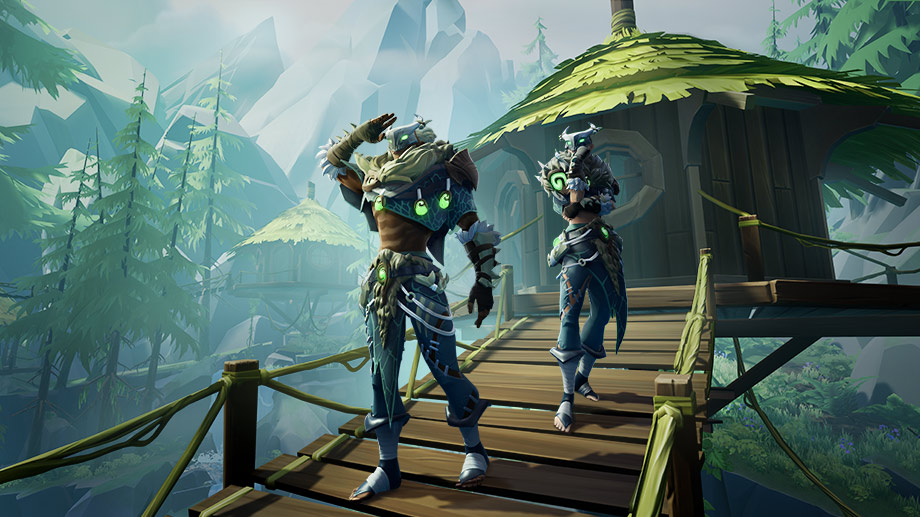 Terra Escalation and Missions
Untamed Wilds introduces Missions, a new hunt type that combines story, combat, and exploration to provide a deeper look into the world of Dauntless. The missions you encounter in Untamed Wilds will give you the opportunity to fight Sporestruck Behemoths outside of Escalation, so you can sharpen your skills before facing them in a more hazardous setting.
Unlike previous Escalations, which unlocked automatically after the "Things Have Escalated" quest, Terra will require you to do some recon before you're ready to explore the Arbourhome Blight. Here's how to unlock each difficulty and start playing.
Unlocking Terra Escalation 1-13
Talk to Granny Strega and accept Granny Strega's Revitalizing Tonics (quest).
Complete Granny Strega's Revitalizing Tonics and accept Experiments in Terra (quest).
Complete Experiments in Terra.
Queue up for Terra Escalation 1-13!
Unlocking Terra Escalation 10-50
Once you've unlocked Terra Escalation 1-13 and completed the related "No Safe Arbour" quest, it's time to take your next steps and start unlocking Terra Escalation 10-50.
Speak to Xelya and accept the Digging in the Dirt quest.
Complete Digging in the Dirt and accept Growth Opportunity (quest).
Complete Growth Opportunity and accept Expedition to Escalation (quest).
Accept the Spore Problems and Far and Away quests.
Complete Spore Problems and Far and Away.
Complete Expedition to Escalation and accept Strike at the Root (quest).
(Situational) Accept and complete the King of the Hill quest. If you completed this quest for a previous Escalation, you can skip this step.
Queue up for Terra Escalation 10-50!
Important reminder: In order to face the Terra Escalation boss, you'll need to reach Escalation level 40 or above in an Escalation 10-50 run.
Strange Horizons, Useful Tonics
Thursday's Untamed Wilds update delivers not only a new Escalation, but a new Hunt Pass: Strange Horizons.
This Hunt Pass returns to a more standard 50-level length and offers a full crop of fresh rewards. It also gives you access to recipes for limited-time tonics — special brews designed to aid you on your Terra Escalation runs.
To craft these tonics, you'll need to collect purewort, a reagent that will only appear during Untamed Wilds. There are several ways to get it:
Gather it on islands where wrathwort grows.
Earn it as a reward from Missions, Patrols, and Terra Escalation runs.
Break parts on Sporestruck Behemoths (75% drop chance).
Break mushrooms on the Terra Escalation boss.
Any of Granny's tonics you craft will be available to use through the end of Untamed Wilds (which includes both Strange Horizons and the Hunt Pass that follows it). Make sure to use them before they expire!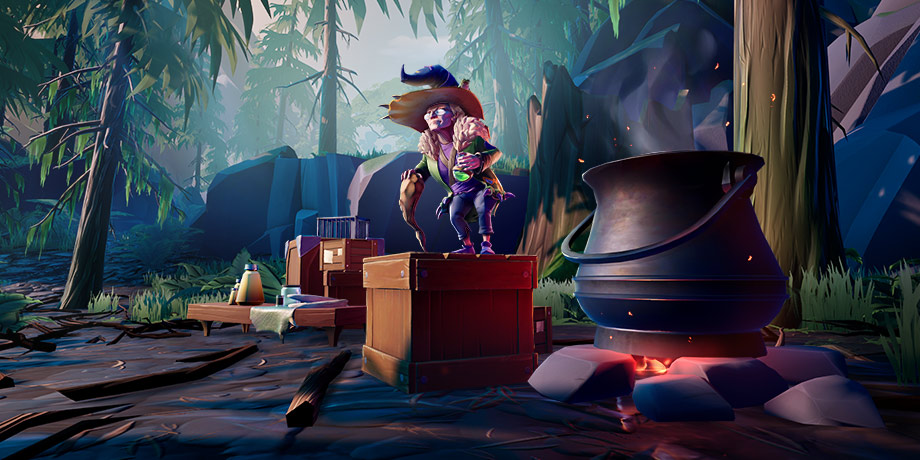 Granny's Antidote
The Arbourhome Blight isn't just plagued by Sporestruck Behemoths — it's also pocked with poison. Standing in poisonous clouds and pools will deal damage to your Slayer, eventually inflicting you with the Poisoned status effect. Use Granny's Antidote to instantly remove any poison in your system and return to a happy, healthier you.
Granny's Heartbreaker
While Granny's Antidote is a healing tonic, her Heartbreaker is anything but. Down a dose to raise both your critical strike chance and critical strike damage by 25% — perfect for finishing off a foe that's on its last legs.
Granny's tonic recipes live on the Strange Horizons Hunt Pass. Unlock both recipes on level 2 of the Elite track, or pick them up from the free track at levels 16 (Antidote) and 26 (Heartbreaker).
Sporestruck Behemoths
If you want to be prepared for Terra Escalation, you'll need to learn more about the terra variant Behemoths — more commonly called "Sporestruck Behemoths" — that are waiting for you on your next run.
Sporestruck Embermane
Terra aether has significantly altered this fast-moving Behemoth, granting it a special attunement with the earth. A Sporestruck Embermane can summon rock walls to trap its prey and charge forward using its powerful head plate. It can also conjure rocks from the ground to rain down on unsuspecting Slayers.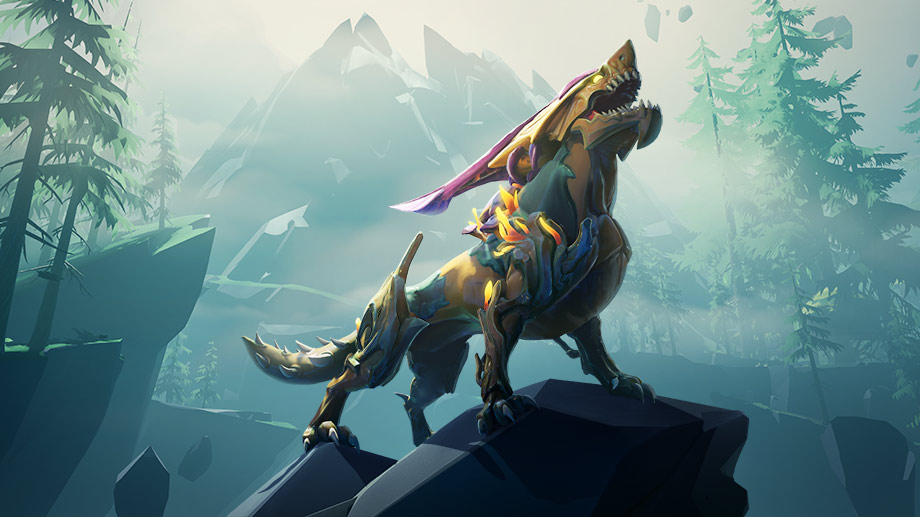 Sporestruck Charrogg
Sporestruck Charrogg's main weapons are its command of poison and its overgrown gut. Beware if this Behemoth launches itself into the air — it's likely to follow up with a brutal belly slam. During its aether-charged state, a Sporestruck Charrogg will unleash noxious fumes from vents protruding from its back, dealing poison damage to any Slayer caught in the miasma.
But even Sporestruck Behemoths pale next to what's waiting if you reach Escalation level 40 …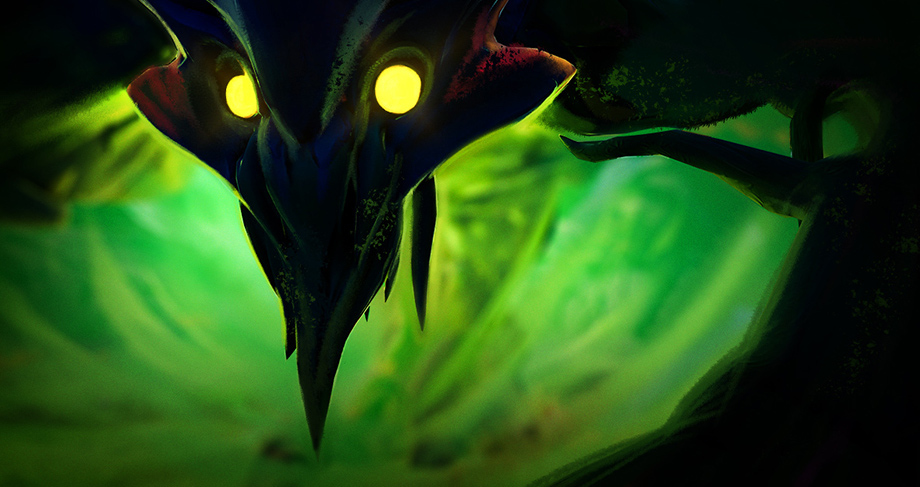 Don't forget to keep an eye on our social channels, including Twitter and Reddit, for the latest on Untamed Wilds activities, updates, and more.
Good luck on your first and future runs of Terra Escalation!