Each hunt in Dauntless offers a unique challenge for Slayers. Surviving requires a carefully customized and crafted arsenal of gear. Very soon, Slayers will be able to create multiple loadout slots, saving weapons, armour pieces, cells, cosmetics, and more! Spend less time swapping gear and more time slaying Behemoths – sounds good, right?
What's in a Loadout?
More and more Behemoths are being spotted across the Shattered Isles, each bringing with it a savage new challenge. Every veteran Slayer knows you need the right tools for the job. That's why we're proud to announce that saved loadouts will be launching in Patch 0.9.3 in early September. Soon you'll be able to quickly swap between multiple loadouts by saving…
Weapons
Weapon Mods
Weapon Specials
Armour
Cells
Armour dyes
Transmogs
Consumables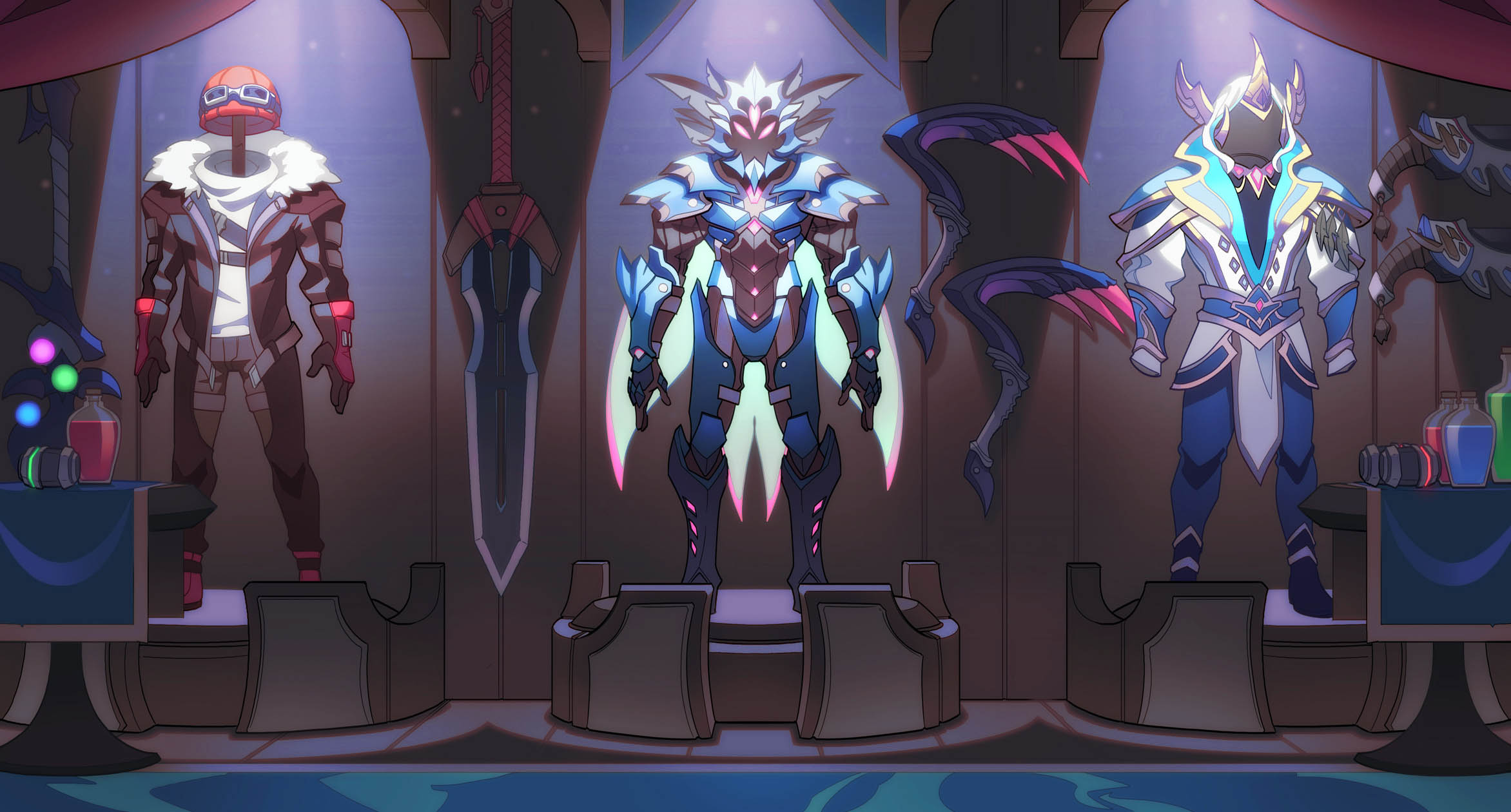 Your personality choices, including Slayer appearance, emotes, flares, banners and other style options will not change when selecting different loadouts. They will persist when swapping between loadouts ensuring you always have your 3-Point Landing emote ready.
Swapping between your low-health damage dealer and part break farmer builds is as easy as a button press!
Polishing Our Gear
Originally we had envisioned launching loadouts sooner than Patch 0.9.3. We've been working on this feature since before console launch. We know you've all been eagerly awaiting its arrival. Recently, in an effort to get content into the hands of the community as quickly as possible, we've shipped features in a rougher state than we are proud of. As a studio, Phoenix Labs endeavours to always deliver high quality content, and loadouts as a feature required more time to polish than we anticipated.
Once we started building the new loadouts functionality, we uncovered just how systemic the changes would be. To develop this feature right we would have to rebuild some very fundamental systems and how we organized data in Dauntless. The extra time we took reflects our commitment to you — the player — to deliver a highly polished feature that wasn't rushed. At the end of the day we want the best possible experience for Slayers, everywhere.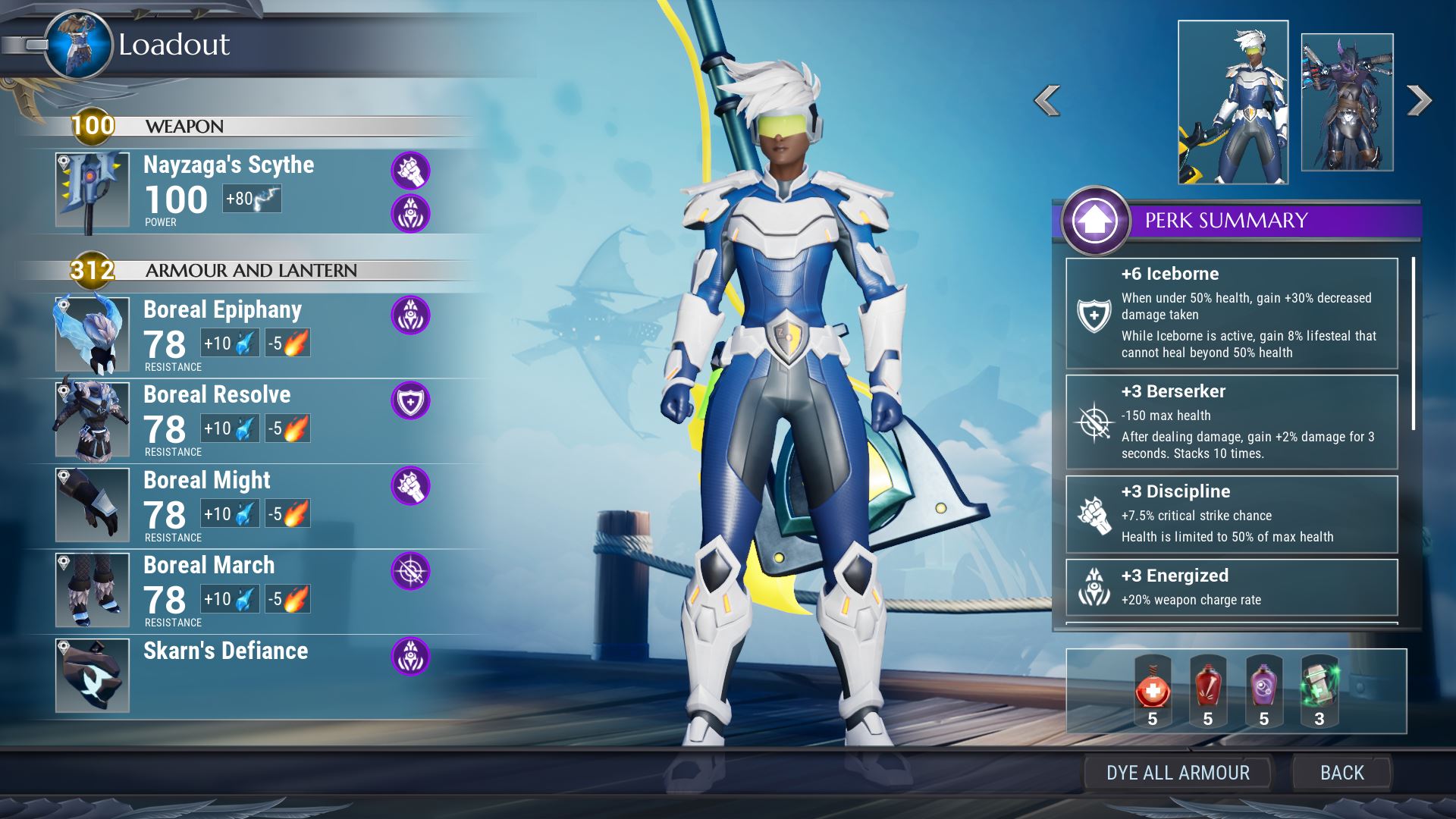 Lock and Load
Loadouts can be unlocked in a variety of ways, and every Slayer starts their journey with one. From there you can earn an additional five slots for a total of six loadout slots for free. Two of those additional slots can be unlocked by questing through the Shattered Isles, specifically by completing the City on the Verge and Into the Maelstrom quests. The remaining three come from levelling up your Slayer through Mastery.
Six Loadout slots not enough? An additional nine can be purchased from the store in bundles of three for 1,000 platinum, bringing the total number of loadout slots to fifteen for Slayers.
Think you have the best loadout? Share it on the Dauntless subreddit and let us know what you think! As with every feature in Dauntless, we are always working to improve and evolve based on feedback, so please let us know what you think!