Exciting New Content
Slayers, we are so excited for all of you to jump right into Patch 1.9.3! We hope you are enjoying hunting the Lightbound Koshai and having fun exploring a support role with the powerful new Artificer omnicell. Check our latest blog and patch notes for more information on both these new additions, an island update, glider challenges, and more.
With this launch, we also wanted to take some time to chat with all of you about what we're working on and what we plan to bring to the Shattered Isles in 2022!
The Return of Escalation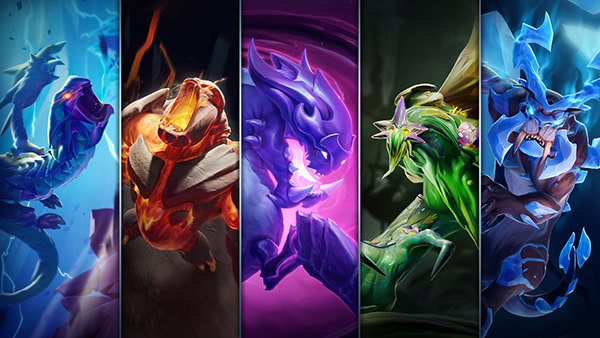 Yes! Right now, we expect to have Radiant Escalation ready for you to explore in late May. The team is working on some really cool ways to set this particular Escalation apart, without sacrificing the core Escalation experience.
Some veteran Slayers may remember that we did not finish the Escalation cycle last year. Instead, we brought the keystone Behemoth and its legendary gear to the Hunting Grounds. As we had hoped, this got that content in front of more players — The Chronovore became the most-hunted Keystone Behemoth. As a result, we started focusing more of our effort on content for the Hunting Grounds.
As a team, we wanted to learn everything we could about building a long-lasting, free-to-play combat RPG. So it was important to try new things whenever we could.
This year, as Dauntless gears up to celebrate three years since beta, we want to focus more on the things we know the community is asking for. That includes going back to complete the Escalation cycle with Radiant Escalation.
This year is all about building Dauntless with you.
The Best Dauntless Yet
Every season, we try to build an exciting set of patches for Slayers. In the past, we've tried to bring something new to discover in almost every patch. This has led to a split focus between new content and older systems that need some extra love.
This year, you may have already noticed that new content is contained to a couple of major releases each season, while the rest of the patches in a season are dedicated to substantially fixing or improving what's already in the game. This should help us take more meaningful steps toward addressing some of the feedback that's been floating around for a while. For instance, after Radiant Escalation, our design team is leading an effort to clean up old encounters and address a lot of the Behemoth issues that affect a bunch of different encounters.
What's Next
We'll talk more about the above plans in the next State of Dauntless. In addition, we'll also talk about feedback on long-standing end-game modes like Trials and Heroic Escalation, and what our plans are for a potential new mode later this year.
Feel free to drop us your questions on Twitter, Reddit, and Discord — the team is always happy to chat!