In Brief
Dark Harvest runs Monday, October 26 through Monday, November 2.
Solve cryptic messages to learn the location of Unseen portals spread across the Shattered Isles.
Interact with Shrowd effigies to earn a special reward … or cruel trick.
Earn event currency that you can exchange for limited-time cosmetics and curiosities from new Ramsgate vendor Honest Ozz.
Take part in a special event hunt starting Thursday, October 29.
Dark Harvest is upon us, Slayer. As a foreboding Autumn takes hold of the Shattered Isles, so too do the Unseen descend on Ramsgate. Or did they ever leave?
This shadowy group deals in dark arts, and with each cycle of seasons seem to grow more and more powerful. Now, they have begun conjuring portals and constructing effigies of the umbral Behemoth Shrowd across the Shattered Isles for their own nefarious means.
Thankfully, you're here to prevent their conspiracy from coming to fruition.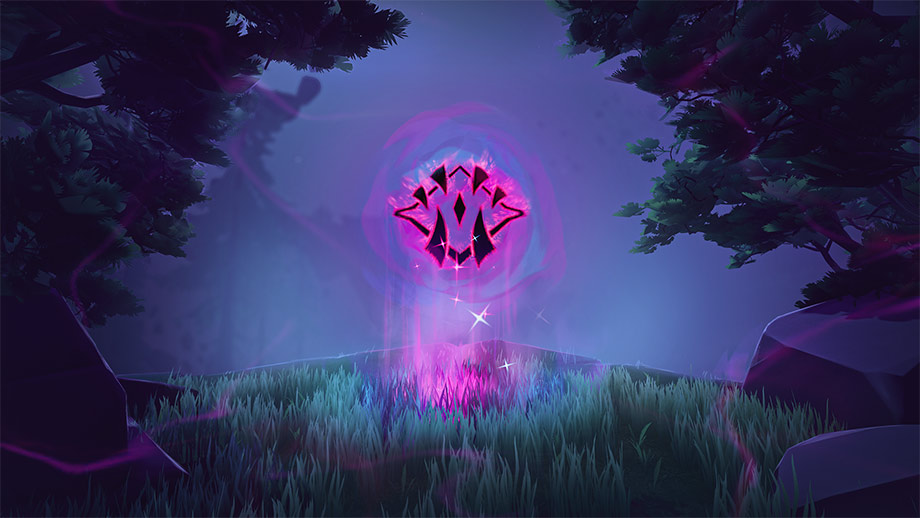 Shrouded In Darkness
Dark Harvest begins this Monday, October 26. Ramsgate has transformed from a fair port city into a mysterious nightscape, and the Unseen have seized the moment to spread their dark corruption throughout the Shattered Isles. Rumours are swirling as enigmatic Unseen communications have begun appearing in Ramsgate once more — surely offering clues as to their latest schemes.
Each day from October 26 to October 30, you can track down a new Unseen lore node in Ramsgate that'll offer clues leading to the location of their portals. You can also find one Shrowd effigy on each island you visit. Interacting with these Unseen creations offers a chance to earn Harvest Coins, a limited-time currency used to purchase special Dark Harvest items.
Shrowd effigies can also drop curiosities, a new equippable item type. Beware, though: These effigies have a chance to conjure something far more lethal when you least expect it …
In addition to collecting Harvest coins, entering a portal gives you and your entire party a 10% damage increase. You can enter a portal once per hunt.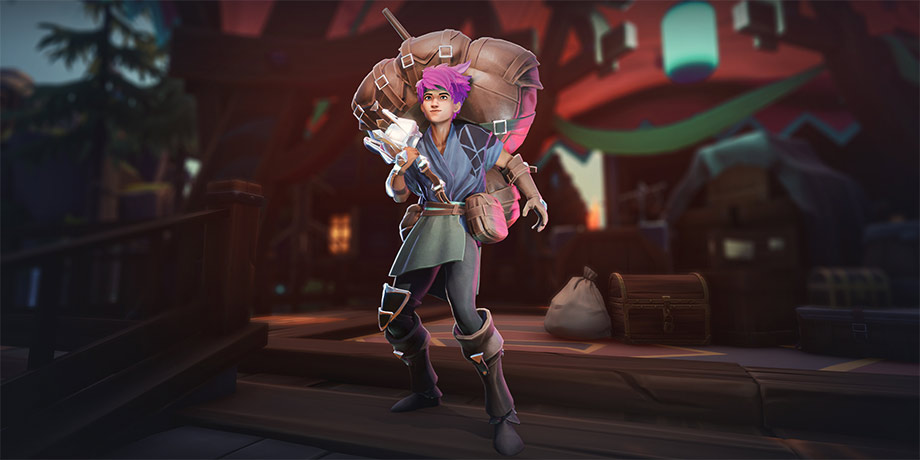 Cashing In Your Harvest Coins
A new merchant has opened shop in Ramsgate, and you won't find his wares anywhere else in town. Honest Ozz is a purveyor of the strange, and has procured a number of decidedly spooky items that can be yours by redeeming Harvest coins.
Honest Ozz is also your go-to vendor for a new consumable item type: curiosities. Think of a curiosity as something between an emote and a playful consumable, equippable via the Personality menu. If you've ever wanted to cause some mischief in Ramsgate with an exploding Jack-o'-lantern, Ozz has you covered.
Ozz will also be selling limited-time cosmetic items that enable you to embrace the spirit of Dark Harvest, including masks fashioned after the Shrowd, the Shrike, and the Riftstalker, as well as a new banner plant, new flares, and some returning Dark Harvest favourites.
Ozz's wares will change depending on what's going on in Ramsgate, so be sure to check back for new seasonal offerings. You can purchase any of Honest Ozz's curiosities for the duration of Dark Harvest, and they're yours to keep even after the event ends.
A Nightmare At Nightfall
This year's Dark Harvest introduces a limited-time event hunt that will put your skills to the test in more ways than one. The Unseen have yet to complete their darkest ritual, and it's up to you to stop them … if you can.
Beginning Thursday, October 29, speak to Kat, open the Hunt Map, and select Events to see both Unseen Rituals hunts. Your rewards will depend on your performance and the difficulty level you choose. You can take on this challenge as many times as you like to reap all the treats—and possibly uncover a hidden reward.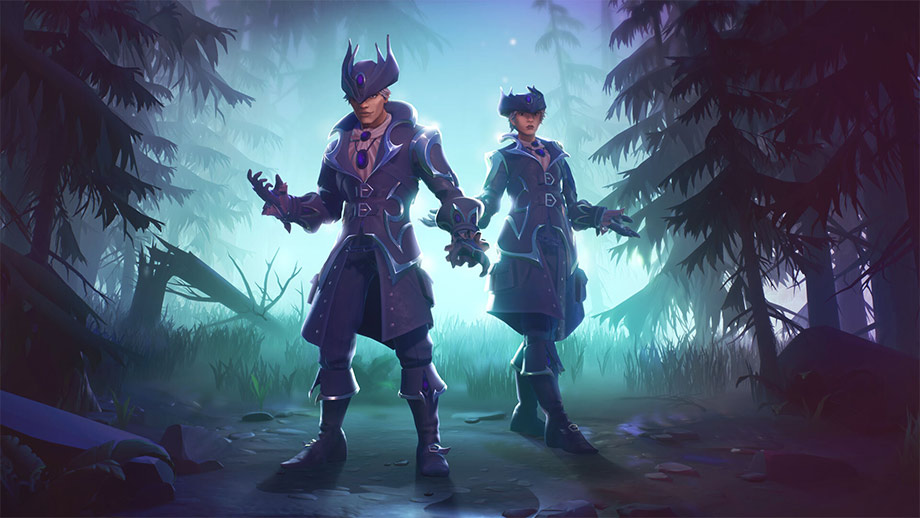 Store Horrors
The Dauntless store will be chock full of dark and delightful options all week long, including Dark Harvest favourites like the Catspaws strikers skin, Xylobones emote, Harvester's Head helm skin, From Below arrival emote, and much more. The Vault will also be rotating to include a number of items from our Haunted Shadows Hunt Pass, so you have another opportunity to put those Vault coins to use.
Keep an eye on the Dauntless Twitter account for more information on Dark Harvest and other upcoming events. You might also get some intel from a more secretive source.
For no one truly knows what terrors lurk within the darkness — not even the Unseen.