This summer, Dauntless is joining forces with Twitch Prime to bring you four separate bundles of in-game rewards – and our very first one is available today.
DARING DESPERADO
Inspired by the heat of summer (and more than a few classic Westerns), our first Twitch Prime Bundle is the Desperado Bundle. This bundle delivers the first piece of a brand-new cosmetic armour set, appropriately named "The Desperado."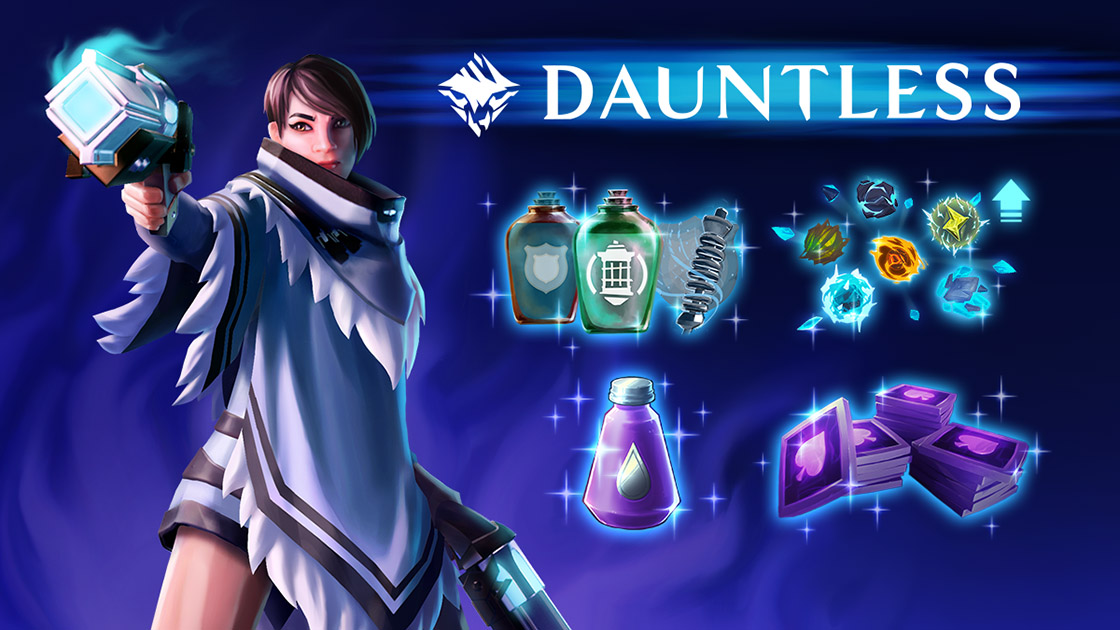 Alongside this stylish piece of frontier-ready raiment, our first bundle also includes …
The "Desperado" title
A 7-day Patrol boost
Supplies for your hunts
The "Primus" purple dye
And don't forget – we have even more rewards (and Desperado armour pieces!) coming later this summer.
I WANT IN
Our Twitch Prime bundle is free with Twitch Prime, so all you need is a membership, a few minutes, and access to a browser. Not a Twitch Prime member? Click here to sign up for a free trial.
Here's how to grab your code:
Log in to your Twitch Prime account at twitch.tv/prime.
Scroll down to the Dauntless tile.
Hit the Claim button to reveal your code.
Open playdauntless.com in a separate browser tab.
Log in and navigate to the My Account page.
Scroll down to Redeem A Code and enter your code.
Hit Redeem.
Once you've successfully redeemed your code, you'll see a special core show up at the core breaker. Break it open to receive your rewards. Not seeing it right away? Give it a few and try relogging. It should be waiting when you come back.
WHERE'S MY ARMOUR?
Cosmetic armour rewards like the Desperado armour set can be accessed through the in-game Transmog menu. Here's how to apply the Desperado's Cloak:
Open your Loadout from the Main Menu.
Select your current chest piece.
On the armour details menu, choose Dye & Transmog.
Select the Transmog tab. (It's the one with the glowing green stone.)
Find the Desperado's Cloak and hit Apply.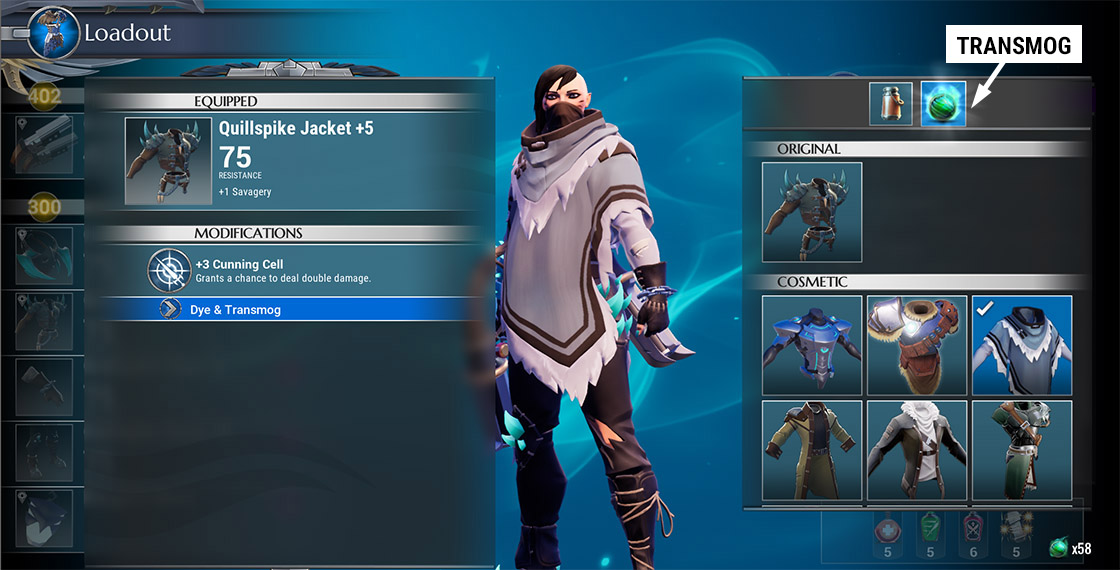 Cosmetic items from the Hunt Pass, store, and Twitch Prime are free to use as many times as you like and do not require Transmog Stones to apply. So if you want to apply the Desperado look to every single armour set you own? Live that lone wolf gunslinger life.
DOES THIS CODE WORK ON …
Our Twitch Prime codes works on all platforms that run Dauntless, including PlayStation 4, Xbox One, and the Epic Games store.