Starting today, all verified subscribers to the Dauntless newsletter will be getting a special in-game gift: the Bound Fury sword skin!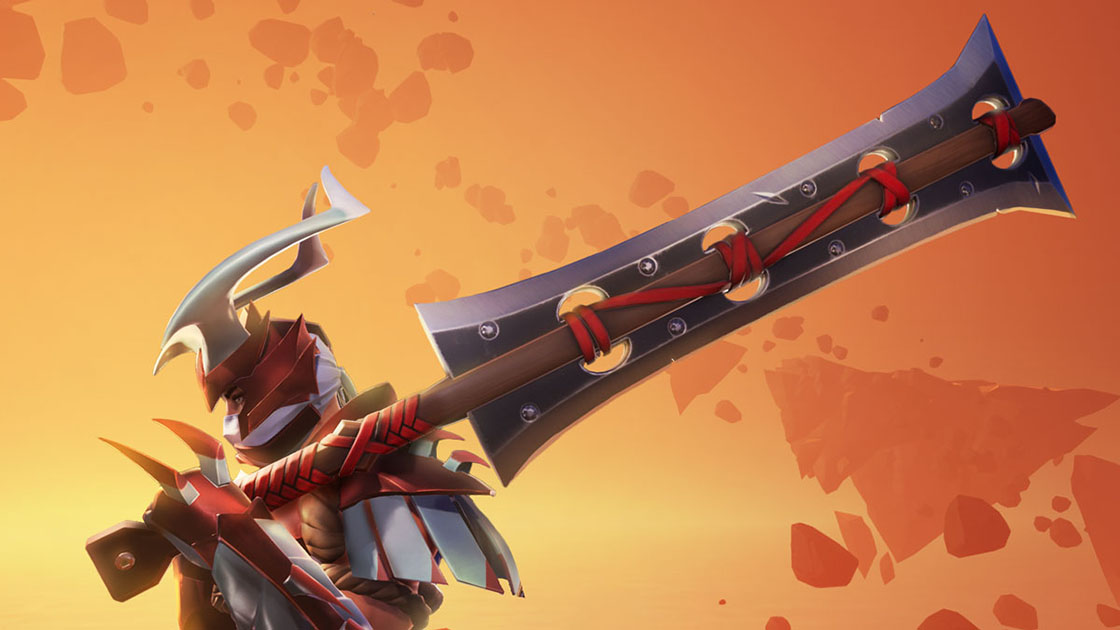 This brand-new weapon skin will be added to your transmog options once you've successfully verified your email address (please allow up to two hours for it to appear). Equip it to (a) look very good and (b) show your support for our team at Phoenix Labs.
SUBSCRIBE TODAY
You can subscribe to the Dauntless newsletter from your My Account page.
Log in to playdauntless.com.

Go to My Account.

Look for the Email Preferences section and hit Subscribe.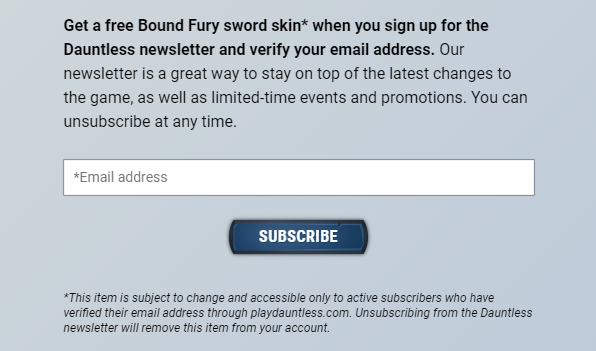 If you decide later on that you'd like to unsubscribe, simply return to the My Account page and update your preferences. We'll remove your email from our "subscribed" list and remove the gift from your account. Removing the hurt from our hearts might take a little bit longer.
MORE REASONS TO LOVE THE NEWSLETTER
The Dauntless newsletter is a great way to stay on top of the latest in-game content and upcoming features. Think of it as an occasional guide to the best of Ramsgate. With pictures.
Still not convinced? Consider the following:
Each email is lovingly hand-crafted by authentic Phoenix Labs writers, designers, and programmers.

There are nice pictures.

The words contain useful information.

You can print them out and hang them on your fridge.