In brief
Frostfall begins December 16, 2021 and ends January 6, 2022.
Discover gifts from the Farslayers hidden across the Shattered Isles.
Join the Frostwarden and the Krolachi in two new hunts on Snowblind Wastes.
Build snow forts and enjoy snowball fights with friends old and new.
Embark on four new quests to earn extra rewards.
Treat yourself to Frostfall-themed goods from the store and Honest Ozz.
Win exclusive prizes through our Frostfall community contest.
Here's To Us
What a year it has been! With the rise of the Ostian military and the release of their abominable Behemoth creations into the world, Slayers of the Shattered Isles have been coming together to take a stand against burgeoning Ostian control.
This Frostfall, show Ostia what true strength looks like—by being a part of a fearless celebration, one that brings Slayers together in a time of chilly uncertainty and military unrest.
Farslayers, call your people home. Frostwardens and Krolachi, hunt your strongest adversaries. Slayers of Ramsgate, foster ties with townsfolk as you enjoy the camaraderie of group hunts and cheerful snowball fights.
So what are you waiting for? Grab a mug of Grandpa Owen's Frostfall Warmer, and jump right into the festivities!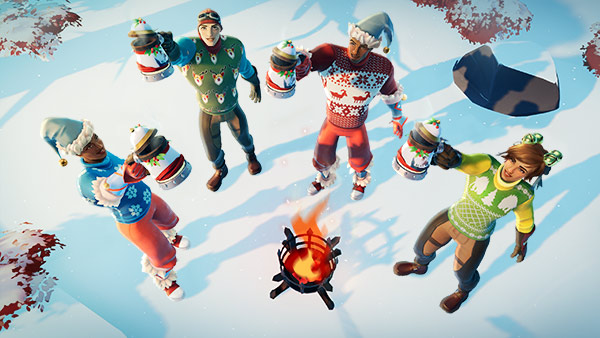 Fights And Frosty Fun
Bountiful Blessings
As the Farslayers make their way back to Ramsgate from the farthest reaches of the Shattered Isles, they are stopping at a few nearby islands to drop off surprise gifts. Keep your eyes peeled for Farslayer gifts to get your hands on Frostfall coins and curiosities!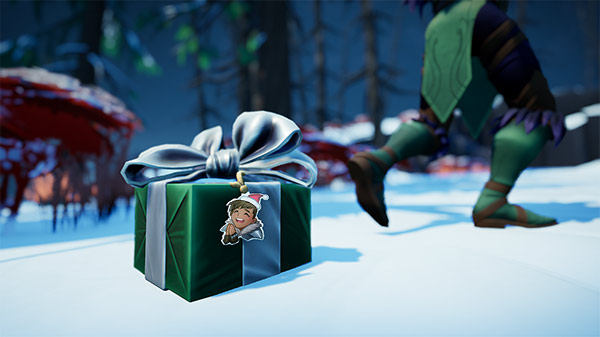 Frostwülf Snowdown
The Deepfrost Embermane has been upgraded into a full-fledged Behemoth. Along with a brand new name, Frostwülf, this icy foe has received multiple balance refinements, an updated journal entry and music track, its own mastery card, and a full set of armour and weapons you can now craft from its parts.
Head on down to Snowblind Wastes to face off with the Frostwülf in a special island event. Encounter waves of different Behemoths in a fight that culminates in a final showdown with the Frostwülf. All Behemoths in this event are particularly resistant to attacks from regular weapons, so you will need to figure out creative ways to take them down!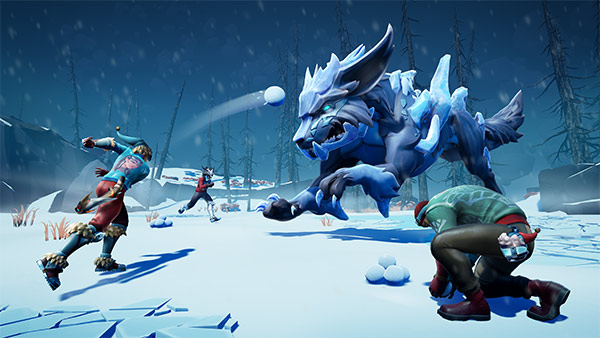 Krolachi Wild Hunt
Hunt alongside friends and strangers in a friendly competition on Snowblind Wastes as you face off against the Kaltauga, a long-time enemy of the Krolachi.
Complete time-limited objectives during each wave of the event to earn points and secure the Wild Hunt Champion bragging rights for the hunt!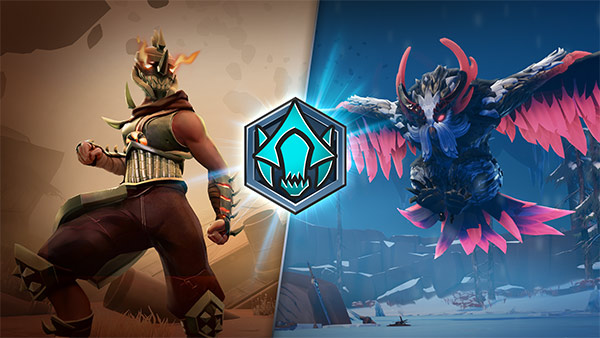 Snowforts and Snowball Fight
Two beloved Frostfall traditions return to the Frostmarch Hunting Grounds this year. In both events, score points by hitting another Slayer with a snowball.
In the Snowforts event, join a team by interacting with a team flag, then throw snowballs to destroy the opposing team's snow fort. When a fort is destroyed, the team with the most points wins.
In the Snowball Fight event, compete in a free-for-all snowball throwing match. When the timer runs out, the Slayer with the most points wins.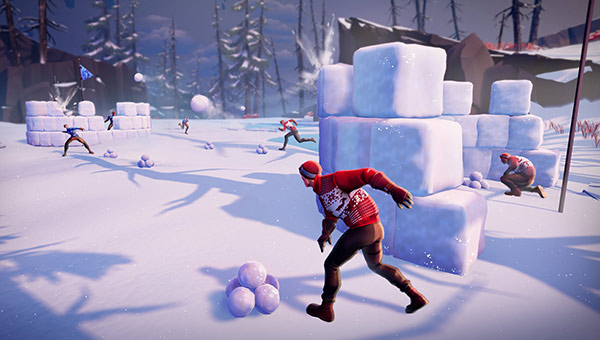 New Quests
Explore four new quests that tie in with the above activities, and earn some extra rewards while having fun with friends.
Slay in Snowy Style
The Store
Visit the store to redeem your free Frostfall gift — 24 hours of Slayers Club membership! With this membership, you will receive +100% rewards from challenges, +25% charged aether from escalations, and +20% weapon experience. If you already have an active Slayers Club membership, redeeming this gift will simply add a bonus of 24 hours onto your existing membership.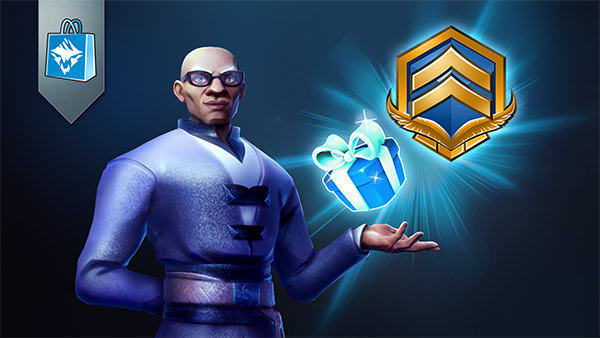 Celebrate Frostfall in style with an abundance of frosty gear cosmetics, curiosities, and other items from the store. Be sure to check out new items like the Iron Nikola Bundle, a full range of Frostfall weapon skins, the Skysweets glider skin, two warm Frostfall sweater skins, and more.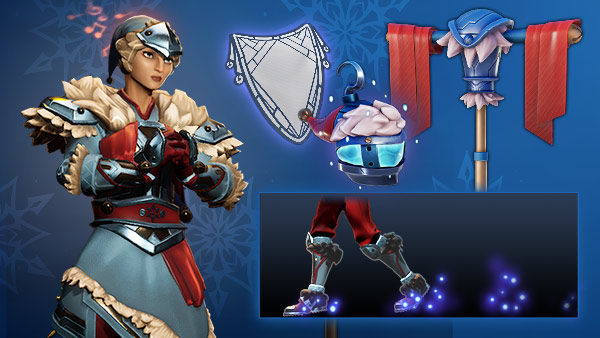 The Ostian Winter Hunt Pass makes a comeback this year. Complete this event pass to unlock the full Ostian Thermal Armour set, The Frostslayer title, and more.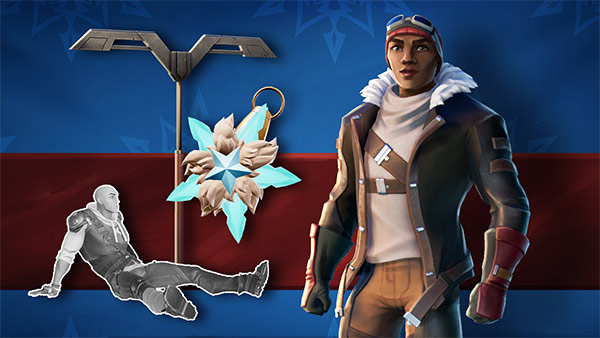 The Frostfall gift, themed store items, and event pass will only be available until January 6, 2022, so be sure to get them before time runs out.
Honest Ozz's Event Store
Frostfall coins are a limited-time currency you can earn and redeem during Frostfall.
Visit Honest Ozz to redeem these for new Frostfall items in the Event Store this year, including heartwarming Frostfall NPC emojis, a Frostwings glider skin, various new curiosities, and more.
Here's how you can get a chance to earn Frostfall coins during Frostfall:
Take part in snowball fights.
Gather Farslayer gifts from the Hunting Grounds.
Break parts on any Behemoth during the Frostfall island events. (Frost Behemoths will drop more.)
Complete the Frostwülf Snowdown.
Complete the Krolachi Wild Hunt.
Frostfall Friends Contest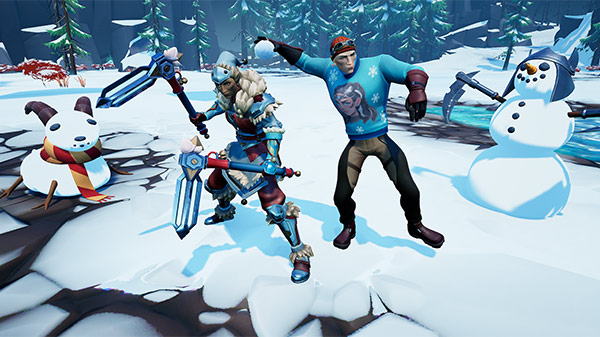 Frostfall is a time to celebrate friendships. Dress up in your most fashionable Frostfall fashion and show us how you and your fellow Slayers come together to celebrate Frostfall!
Snap a screenshot with one or more of your friends (or any festively-clad strangers) anywhere in the Shattered Isles. Submit your screenshot on Facebook, Twitter, or Instagram with the hashtag #DauntlessFrostfallFriends to stand a chance of winning a Frostfall 2021 Prize Pack. The prize pack contains $40+ in prizes, including Frostfall cosmetics that are not currently available this season!
Five winners will be chosen and announced on our social media platforms on January 7, 2022.
Winners will be chosen based on creativity.
This contest is not sponsored, endorsed or administered by, or associated with Facebook/Twitter/Instagram.
Terms and Conditions
Eligibility
Participants under the age of 18 are required to seek permission from their parents or legal guardian prior to their submission.
Submissions
Participants are to ensure that their submissions are original and shall not contain any obscene, blasphemous, libellous, offensive, pornographic or otherwise unlawful or inappropriate material or activity, including but not limited to references to trade marks, logos or branding of any names, products or services of a third party. Submissions should not use any copyrighted music, video or images. In particular, the entries must not infringe any other person's intellectual property rights.
Licence
Each participant understands and agrees that by submitting his/her submission, he or she grants a royalty-free, perpetual, irrevocable, worldwide and non-exclusive licence to Phoenix Labs Canada ULC and its affiliates to reproduce, publish, publicly perform, communicate to the public, adapt, and use the contents of the submission in any way whatsoever, whether in whole or in part, in connection with the game "Dauntless", and each participant waives all right to any credit.