In Brief
A new Dauntless theme song launches with 1.7.0 in July.
Submit your voice to be part of the Slayer-sourced chant.
Participating gives you a chance to win an Elite Hunt Pass.
You may also be included in our behind the scenes development video.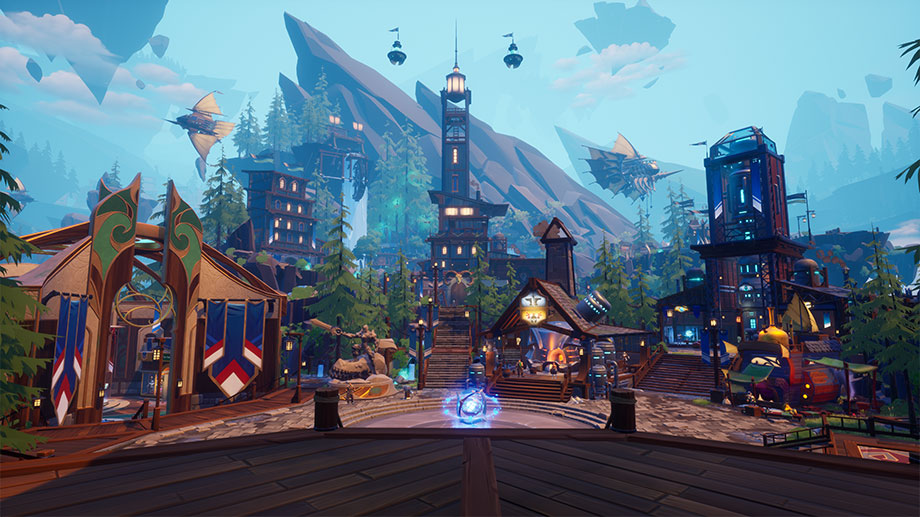 Answer the Call
You have worked tirelessly to protect Ramsgate, and your efforts deserve immortalizing. Starting today, you have the chance to represent Slayers from around the world with your voice. Submit a video of you chanting — just like the clips below — for a chance to be included in our new Dauntless theme song.
We will take the chosen submitted voices and layer them together along with ours, creating a chant of real Slayers as part of our new theme song. You will hear the final version in patch 1.7.0. Additionally, you may appear in our behind-the-scenes video releasing in July 2021.
By participating you will also enter to win an Echoes of the Future Elite Hunt Pass launching May 20, delivered to the email address you use for your submission.
Submission Guidelines
In order to submit your voice, follow these steps:
Make sure you have a way to record clear audio and video.
Record yourself with the best quality microphone and camera you have, just like the video example above.
Chant over and over, getting louder and louder until you're shouting!
Submit your video in MP4 format to

[email protected]

All submissions are due by 12 p.m. PT on May 27, 2021.
How to Submit
All entries must be submitted by email to [email protected].
Please include:
Your email address.
Your Epic username.
The video you are submitting (as an attachment or external link).
Entries that do not contain all of the above will not be accepted.
Terms and Conditions
1. Eligibility
Participants under the age of 18 are required to seek permission from their parents or legal guardian prior to their submission of any videos or audio clips.
2. Submission Period
Submissions will be accepted from May 13, 2021 to May 27, 2021.
3. Submissions
Participants are to ensure that their submissions are original and shall not contain any obscene, blasphemous, libellous, offensive, pornographic or otherwise unlawful or inappropriate material or activity, including but not limited to references to trade marks, logos or branding of any names, products or services of a third party. Submissions should not use any copyrighted music, video or images. In particular, the entries must not infringe any other person's intellectual property rights.
4. Licence
Each participant understands and agrees that by submitting his/her submission, he or she grants a royalty-free, perpetual, irrevocable, worldwide and non-exclusive licence to Phoenix Labs Canada ULC and its affiliates to reproduce, publish, publicly perform, communicate to the public, adapt, and use the contents of the submission in any way whatsoever, whether in whole or in part, in connection with the game "Dauntless", and each participant waives are right to any credit.