In Brief
Link your Amazon Prime account to Prime Gaming in order to earn free Dauntless rewards.
Each of the 7 bundles we've built for Prime Gaming feature a weapon skin.
These new bundles will be available 1 at a time from May through December 2021.
For each bundle you redeem, you'll also get a tidy set of supplies and items, including the "Primus" purple armour dye.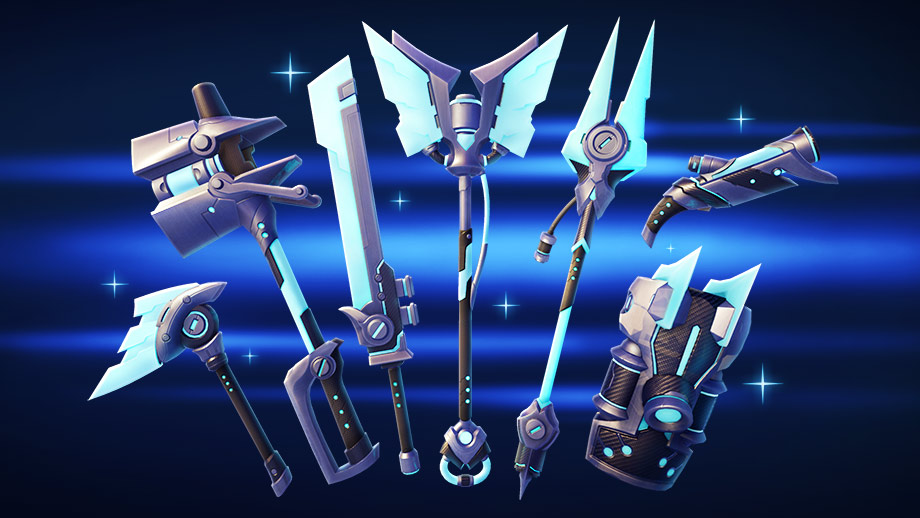 I Want In
Our Prime Gaming bundles are free with Amazon Prime, so all you need is a membership, a few minutes, and access to a browser. Not an Amazon Prime member? Click here to sign up for a free trial.
Here's how to grab your code:
Log in to your Amazon Prime account at gaming.amazon.com.
Scroll down to the Dauntless tile.
Hit the Claim button to reveal your code.
Open playdauntless.com in a separate browser tab.
Log in and navigate to the My Account page.
Scroll down to Redeem A Code and enter your code.
Hit Redeem.
Once you've successfully redeemed your code, you'll have your items added directly to your inventory. Not seeing them right away? Give it a few minutes and try relogging — they should be waiting when you come back.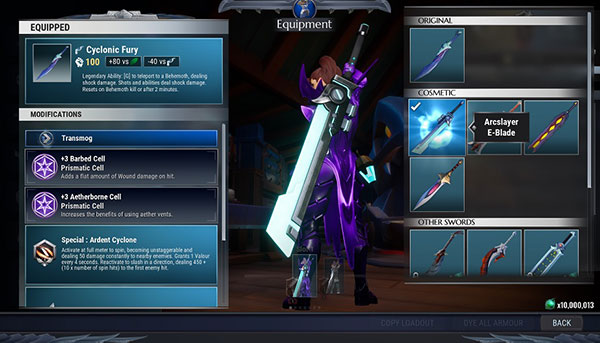 Where's My Weapon Skin?
Cosmetic weapon rewards can be accessed through the in-game transmog menu. Here's how to apply a weapon skin:
Open your Inventory from the Main Menu.
Select your current weapon.
On the modifications menu, choose Transmog.
Find the weapon skin and hit Apply.
Does This Code Work On …
Our Prime Gaming codes work on all platforms that run Dauntless including the Epic Games store, Nintendo Switch, PlayStation 4, PlayStation 5, Xbox One, Xbox Series S, and Xbox Series X.