In Brief
Saint's Bond begins February 10 and ends February 17.
Take on four new quests to alleviate Lady Luck's love-related frustrations.
Discover new and returning romantic cosmetics in the store.
Earn Friendship coins to unlock Saint's Bond rewards and rumours in Ozz's event shop.
Level up faster with double Slayer Link XP during Saint's Bond.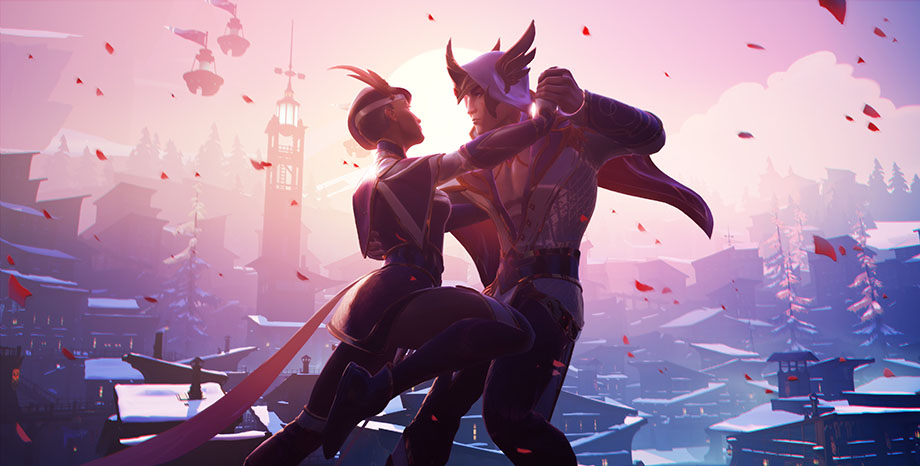 Over the centuries, many have cherished retelling the heartwarming tales of the Savant and the Artisan—heroic lovers who saved the city of St. Avellaine from certain doom. The bonds of their hearts had the power to unite souls and inspire people. To this day, their everlasting love is celebrated all through the Shattered Isles during Saint's Bond.
This year, don your most exquisite threads and equip yourself with the most romantic of weapons. We have some truly captivating celebrations in store for you and your loved ones!
Lovelorn Lovers of Lady Luck
Skies above! I hate this bloody season. The parcels come in like trade winds. Pink parchment. Hearts. Flowers. Insistent idiots, all of 'em!

– Lady Luck, Corsair Captain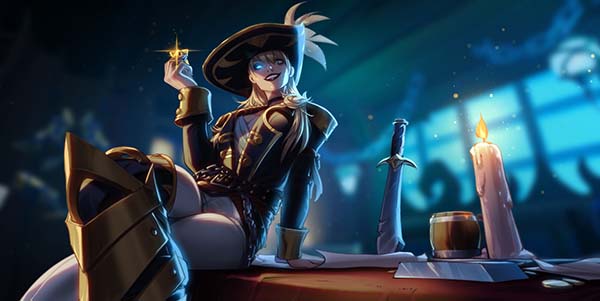 The enigmatic Lady Luck is no stranger to declarations of love during Saint's Bond. This year, she is determined to put an end to the foolish antics of her lovestruck admirers with a highly unconventional plan. Lend her a hand by taking on four new quests to help her fend off her ardent suitors!
Visit Lady Luck at her tavern to start the first quest. You will be rewarded with the Heartgem Crown upon completion of all four quests!
Adoring Adornments
The Store
This season of love, catch your paramour's eye with a plethora of charming and romantic gear cosmetics, curiosities, and other festive items in the store. Check out new additions like the Heartgem Armour Bundle, a full range of Heartgem weapon skins, and more.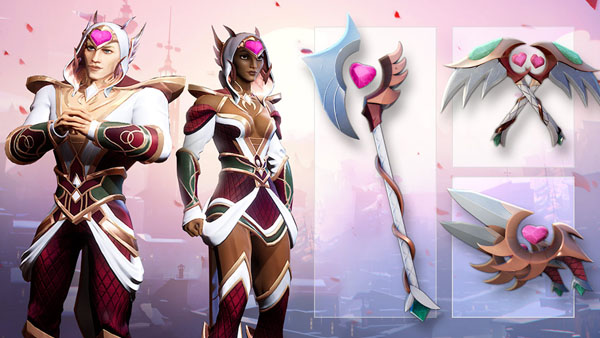 The Bonds of Honour event pass makes a comeback this year. This event pass spans 10 levels and includes a variety of classic Saint's Bond items, like an alluring armour set, bouquet and kiss emotes, and Soul's Brilliance, a crystalline heart-shaped lantern.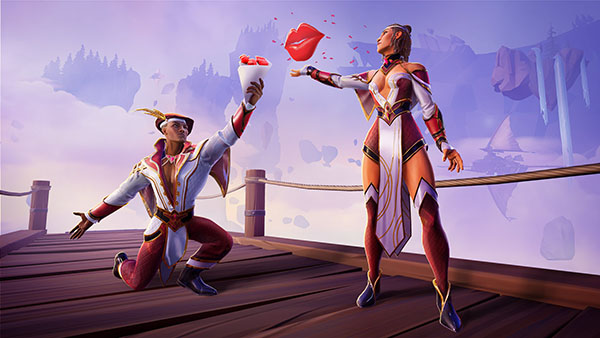 The themed store items and event pass will only be available until February 17, so be sure to get them before time runs out. The event pass will have no completion time limit once you have purchased it. If you already unlocked the pass last year, you will be able to pick up right where you left off.
Honest Ozz's Event Store
Friendship coins are a limited-time currency you can earn and redeem during Saint's Bond.
Visit Honest Ozz to redeem these for Saint's Bond items in the Event Store this year, including the new Heartgem flare, sigil, and fabric, five new Saint's Bond emojis, two new curiosities, and more.
Seven rumours from last year are available again this year, so if you missed out on any of the romance-themed weapon skins, you now have another chance to unlock them.
Here's how you can get a chance to earn Friendship coins during Saint's Bond:
Complete bounties.
Break parts on any Behemoth. (Raging Behemoths will drop more Friendship coins.)
Rewarding Rapport
With love as the overarching theme of Saint's Bond, let's not forget about the camaraderie and love between Slayers. This Saint's Bond, link up with your best friends and you can level up faster together by earning double Slayer Link XP for the entire duration of the event! This bonus applies to both new links and links you've already formed.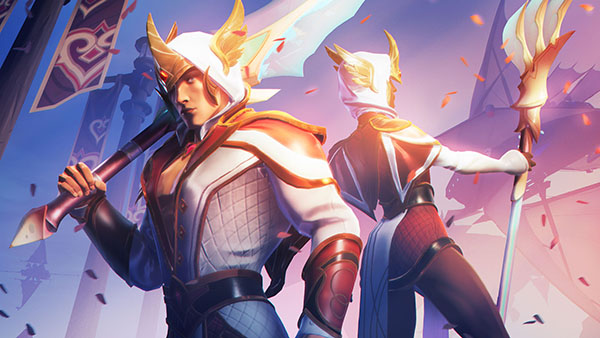 Event Dates
This year's Saint's Bond runs from 10 a.m. PT on February 10 to 10 a.m. PT on February 17.
Be sure to complete your quests and redeem your Friendship coins at Ozz's shop before the event ends.
Happy Saint's Bond, Slayer!