In Brief
Saint's Bond begins February 9 and ends February 23.
Embark on new quests to earn weapon XP and other rewards.
Discover charming cosmetics in the store.
Earn Friendship coins to unlock themed rewards.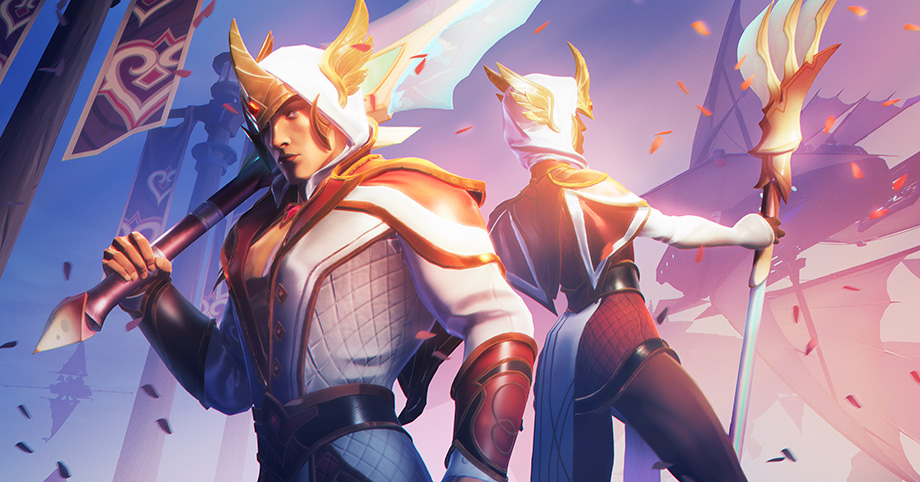 Every February, folks in the Shattered Isles celebrate the legend of the Savant and the Artisan's everlasting love. As heroic lovers who saved the city of St. Avellaine from doom, the heroic duo has long inspired love in the hearts of everyone.
This year, embrace the spirit of this enchanting season with special new quests and charming love-themed cosmetics!
NPCs with Benefits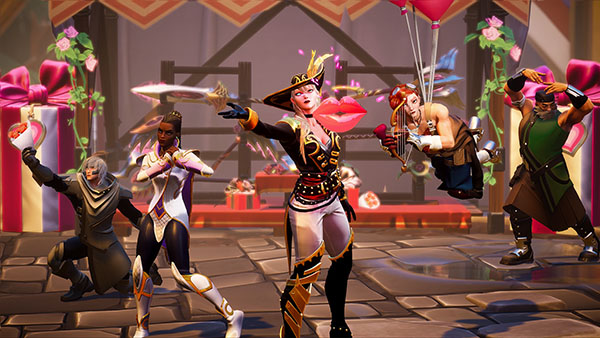 Form and nurture bonds with your favourite Ramsgate NPCs to earn weapon XP, exclusive titles, and other rewards.
Progress through new bonding quests with Dr. Priyani, Lady Luck, Wils, Moyra, and Zai.
Max out your bonds with each NPC to earn the following from each of them:
10,000 weapon XP.
A legendary title.
500 Friendship coins.
Looking for Saint's Bond gifts to bestow upon your beloved NPCs? Find gifts in the following stores: Ozz's event store, Lady Luck's trials store, and the platinum store. There are 20 gifts available – enough for you to reach the max level with two NPCs.
Charming Cosmetics
The Store
Bask in the season of love with an array of gorgeous and romantic gear cosmetics, curiosities, and festive items from the store. Check out additions like the Heartgem Armour Bundle, the full range of Heartfire weapon skins, hunt arrivals, a romantic glider, and more!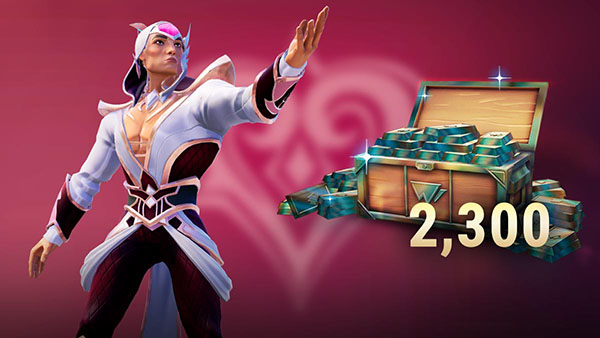 The themed store items will only be available until February 23, so be sure to get them before it's too late!
Honest Ozz's Event Store
Friendship coins are a limited-time currency you can earn and redeem during Saint's Bond.
Complete Honest Ozz's Saint's Bond quests, then visit his event store to redeem your Friendship coins for themed items, including the full range of Heartgem weapon skins, a full romantic armour skin set, emojis, curiosities, and more.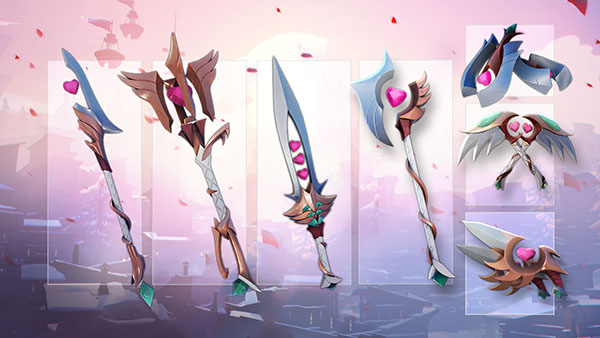 Here's how you can get a chance to earn Friendship coins during Saint's Bond:
Break parts on any Behemoth. (Max 5 drops per Behemoth.)
Complete the repeatable Saint's Bond IV quest.
Reach the max level with NPCs that have a bonding quest.
Event Dates
This year's Saint's Bond runs from 10 a.m. PT on February 9 to 10 a.m. PT on February 23.
Happy Saint's Bond, Slayer!