Tomorrow's Scorched Earth update is a big one, Slayers. With this patch, we'll be opening up Blaze Escalation, unleashing a new Behemoth on the Shattered Isles, igniting a new Hunt Pass, and changing the way you play that Hunt Pass.
Let's start with a look at Blaze Escalation.
OFF TO THE TROPICS
The world of Dauntless is forever evolving, and this particular evolution brings us not only a new Escalation hunt, but new tropical and volcanic environments.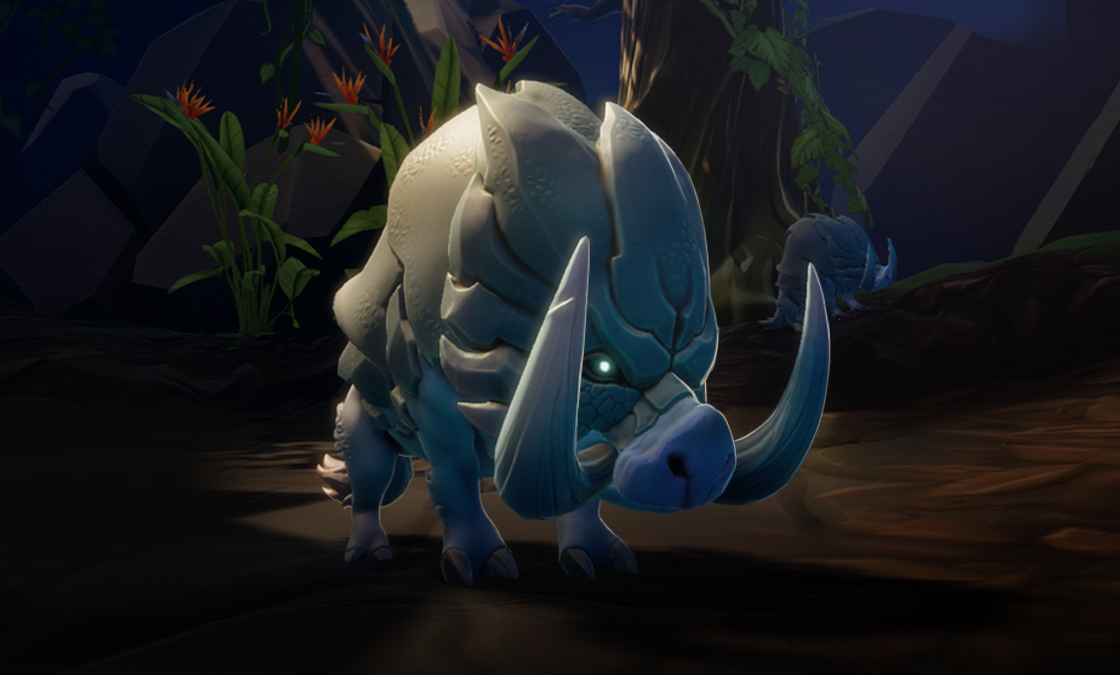 As you make your way toward the volcano at the end of this Escalation, you'll see the lush tropics of early islands give way to more severe land, stripped bare by heat and lava. And this transformation isn't exclusive to the islands themselves.
Behemoths warped by charged blaze aether have also appeared on the Escalation islands. If you decide to make the climb, you'll encounter Quillshots with explosive quills, Gnashers spouting fireballs, and an especially deadly variant of Rezakiri (think lava beams).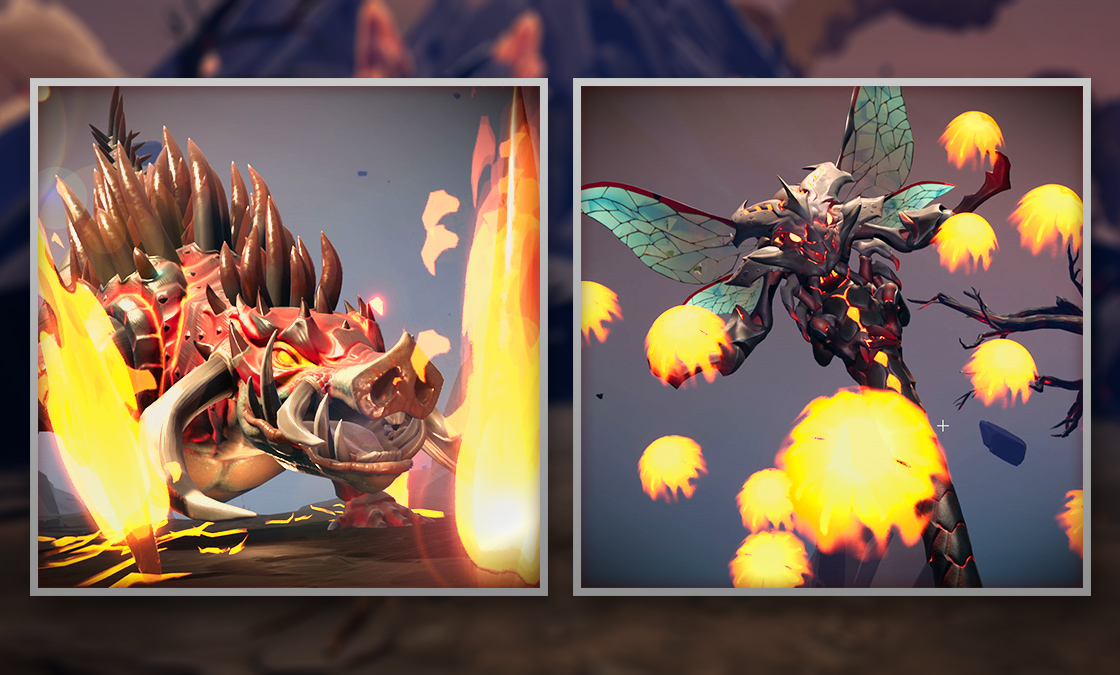 Mastering encounters with these blaze-enhanced Behemoths will be key to surviving Blaze Escalation, but as with the previous Shock Escalation, you'll also need to be strategic. That means rationing supplies, carefully considering amp choices, and making an extra effort to communicate with teammates.
VOLCANIC PANIC
Once you've got the approach nailed down, it's time to head to the volcano and take on the Blaze Escalation boss: Torgadoro.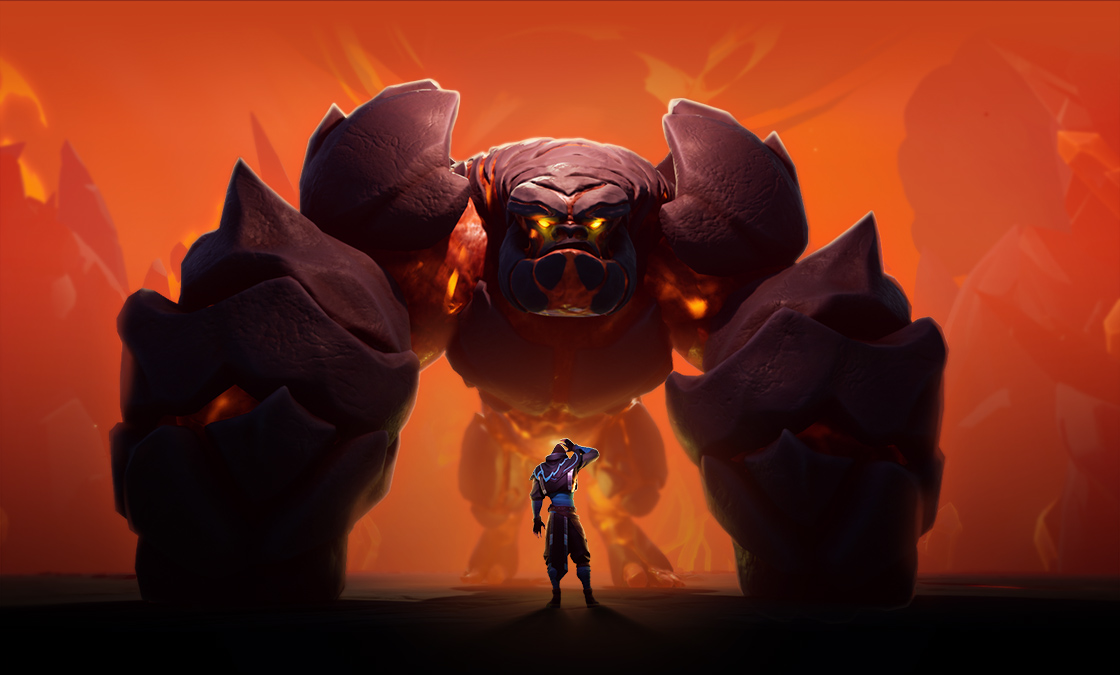 The Torgadoro is our biggest Behemoth yet, with strength to match its stature. But don't mistake "big" for "big target" here. While it can't take to the air like a Malkarion, a Torgadoro is more than capable of moving quickly when it needs to. Like when it wants to grab your hunting buddy and crush them into Slayer pulp.
The Blaze boss is also the first Behemoth to use its environment to its advantage. If you see it making its way to the top of the volcano — watch out.
HOT NEW GEAR
Does a new Escalation mean new legendary weapons?
You bet.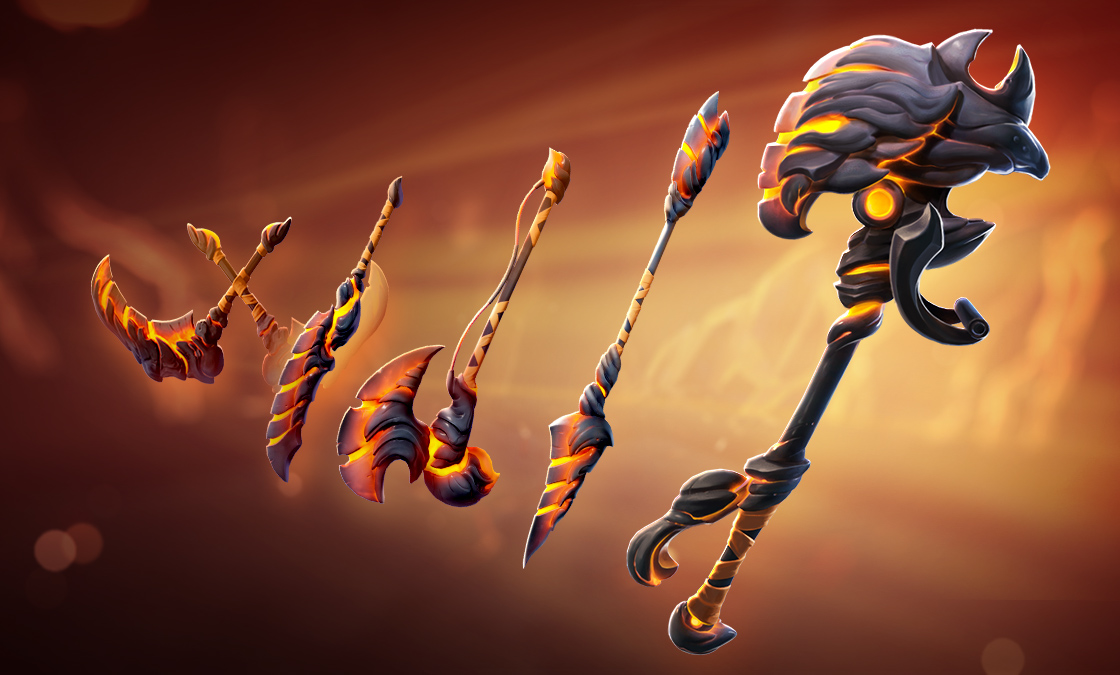 And in case you forgot what makes legendary weapons so legendary:
Two prismatic cell slots
Weapon bonding
A powerful legendary ability
Activating a Torgadoro weapon's legendary ability will let you channel the Behemoth's burning rage, dealing extra damage to targets under 50% health.
New armour and amps are waiting as well! Check out the Blaze Escalation page for details:
NEW HUNT PASS
Blaze Escalation isn't the only new thing dropping in the Scorched Earth update. You'll also be getting a blazing-hot new Hunt Pass: Searing Talons.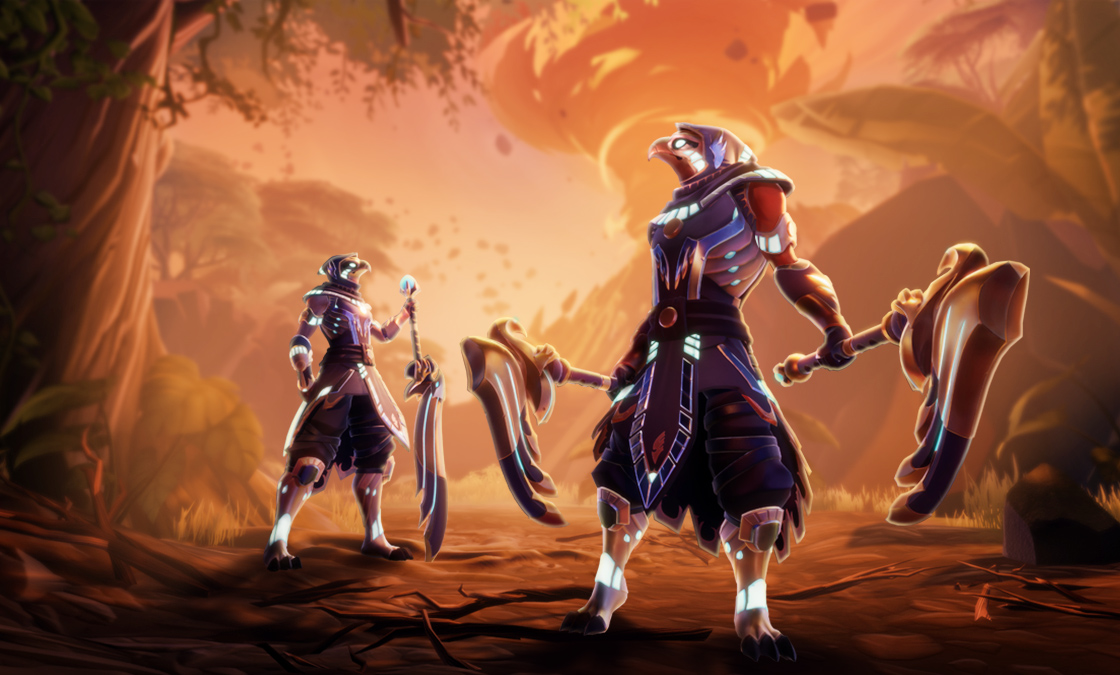 Inspired by the Blaze Hawks — a faction of Slayers accustomed to the Shattered Isles' more severe blaze biomes — this Hunt Pass delivers keeping-it-cool looks across fifty levels of Elite track.
GET TO 50 FASTER
With this Hunt Pass, we're also expanding the ways that you can earn Hunt Pass XP, making it easier than ever to reach level 50 and the new Vault rewards that lie beyond.
What's "the Vault"? Where's this new XP coming from? It's all in the Hunt Pass Prestige and XP blog:
Hunt Pass / Systems Hunt Pass Prestige Launches Alongside…
WHEN CAN I PLAY?
The Scorched Earth update arrives tomorrow, March 19! We'll start patching around 10am PT.
For updates as we patch, follow @playdauntless on Twitter.