In Brief
A writing contest is running from June 18 to June 30.
Submissions must be under 1000 words.
Participating gives you a chance to win a prize bundle featuring 5,500 platinum.
Five winners will be featured on our official website and shared on social media.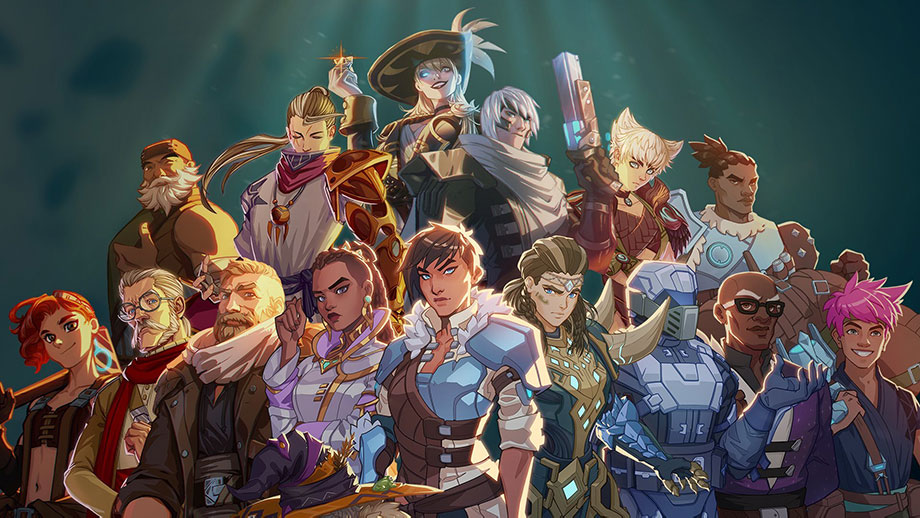 The Pen is Mightier than the Sword
Do you love creating rich stories in vibrant worlds?
Well, this contest is for you!
Welcome to the first ever Dauntless writing contest. You can use any style you'd like. Create your own canon through fanfiction, a poem to your favourite Farslayer, or a screenplay for a one-man show featuring Wils. The sky's the limit and your imagination is your airship, Slayer.
We'll be collecting your written submissions from June 18 to June 30.
We can't wait to see what you cook up!
The Prize
Each of our five Dauntless writing contest winners, picked by our panel of developers, will receive the following in-game rewards:
5,500 platinum!
An Elite Hunt Pass upgrade for the next Hunt Pass.
A 30-day Escalation boost.
If you're one of the winners, we'll be in touch to let you know how to claim your prize.
Be sure to check your email on July 9!
Submission Guidelines
In order to submit your piece, follow these steps:
Your piece must be under 1000 words.
All submissions must be in English.
All styles are welcome: poetry, screenplays, short stories, you name it!
For the love of Ramsgate, keep it PG. This means no graphic imagery. We are rated T for Teen / 12+, and we expect these submissions to represent these ESRB and PEGI ratings as well.
Submit to

[email protected]

Submissions must be in the email's body or an attached PDF.
All submissions are due by 12 p.m. PT on June 30, 2021.
Please include:
Your email address.
Your Epic username.
Entries that do not contain all of the above will not be accepted.
Terms and Conditions
Eligibility
Participants under the age of 18 are required to seek permission from their parents or legal guardian prior to their submission.
Submission Period
Submissions will be accepted from June 18, 2021 to June 30, 2021.
Submissions
Participants are to ensure that their submissions are original and shall not contain any obscene, blasphemous, libellous, offensive, pornographic or otherwise unlawful or inappropriate material or activity, including but not limited to references to trade marks, logos or branding of any names, products or services of a third party. Submissions should not use any copyrighted music, video or images. In particular, the entries must not infringe any other person's intellectual property rights.
Licence
Each participant understands and agrees that by submitting his/her submission, he or she grants a royalty-free, perpetual, irrevocable, worldwide and non-exclusive licence to Phoenix Labs Canada ULC and its affiliates to reproduce, publish, publicly perform, communicate to the public, adapt, and use the contents of the submission in any way whatsoever, whether in whole or in part, in connection with the game "Dauntless", and each participant waives are right to any credit.