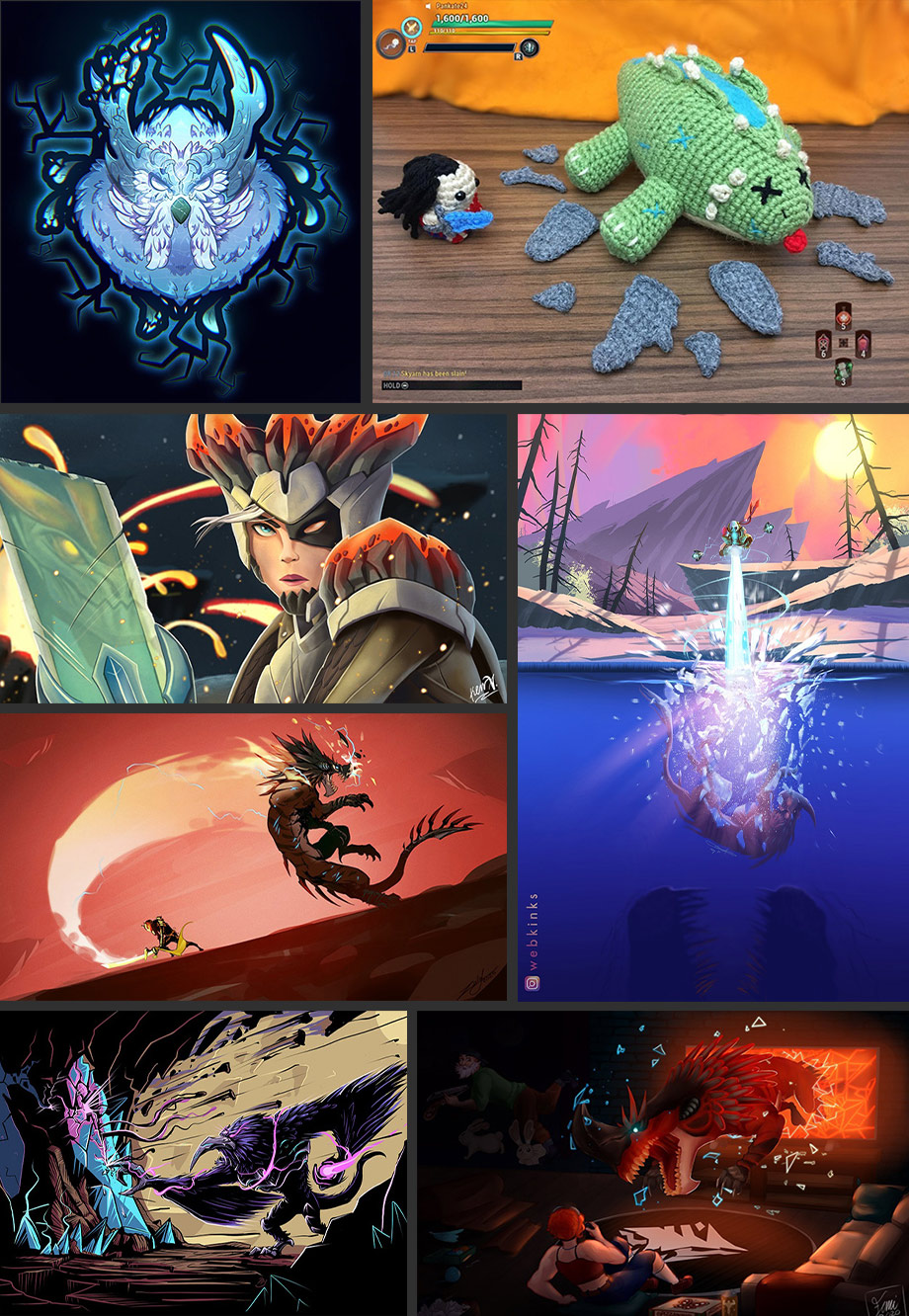 We are still buzzing from the overwhelming response to our inaugural Dauntless art contest. You absolutely killed it.
That's why we're doing it again.
THEME
Starting today, we're opening up submissions for our second art contest, this time themed around "Squad Goals." If you're unfamiliar with the term, a quick search on social media should help illuminate things, and maybe provide a few laughs.
As with the previous contest, the interpretation is totally up to you.
RULES
The rules for the Dauntless art contest are as follows:
Everyone is limited to one submission per person.
Only individual submissions will be accepted. No group work, please.
All work you submit must be original. If you've submitted it to a previous contest or used it elsewhere, we can't accept it. And please, no copying, art theft, or other bad behaviour. You're better than that.
All submissions are due by noon (Pacific) on August 13, 2020.
Once we hit the deadline, we'll present each eligible submission to our fine Dauntless art team, who will serve as our panel of judges.
The panel will choose three winners, to be announced at noon (Pacific) on August 27, 2020.
REWARDS
Each of our three Dauntless art contest winners will receive the following in-game rewards:
5,500 platinum!
500 Vault coins
An Elite Hunt Pass upgrade for the Clear Skies Hunt Pass
An Elite Hunt Pass upgrade for our next Hunt Pass in September
A 30-day Escalation boost
If you're one of the winners, we'll be in touch to let you know how to claim your prize. Be sure to check your email on August 27!
SUBMISSION GUIDELINES
While we love physical pieces of art as much as anyone, we're limiting this contest to online entries only. JPEG, PNG, MP4, and GIF (animated or still) are all acceptable formats for submissions.
That said, as long as you can submit your work in one of the file formats above, you can use any medium you want.
Don't forget — as Dauntless is a T-rated game, submissions that contain obscenities, adult content, or other illegal or inappropriate material will be disqualified. Same goes for entries that feature content from other games or copyrighted materials.
In short: Keep it original. Keep it clean. Keep it Dauntless.
HOW TO SUBMIT
All entries must be submitted by email to [email protected].
Please include:
Your email address
Your Epic username
The piece you are submitting (as an attachment)
Entries that do not contain all of the above information will not be accepted.
SQUAD UP
We can't wait to see what new creations you'll dream up for the "Squad Goals" art contest. Good luck!
Have a question, comment, or idea for a future theme? Stop by the Dauntless subreddit or follow us on Twitter @PlayDauntless.