Our Slayer Journey
This month marks the third anniversary of heroic Slayers taking a stand against the Behemoth threat in the Shattered Isles – on all platforms with true cross-play.
More than 30 million Slayers have spent upwards of 300 million hours adventuring in the Shattered Isles. Together, we've conquered 40 elemental Behemoths, climbed 5 vibrant escalations, and mastered hundreds of powerful weapons. We are so proud of everything we have achieved together with you!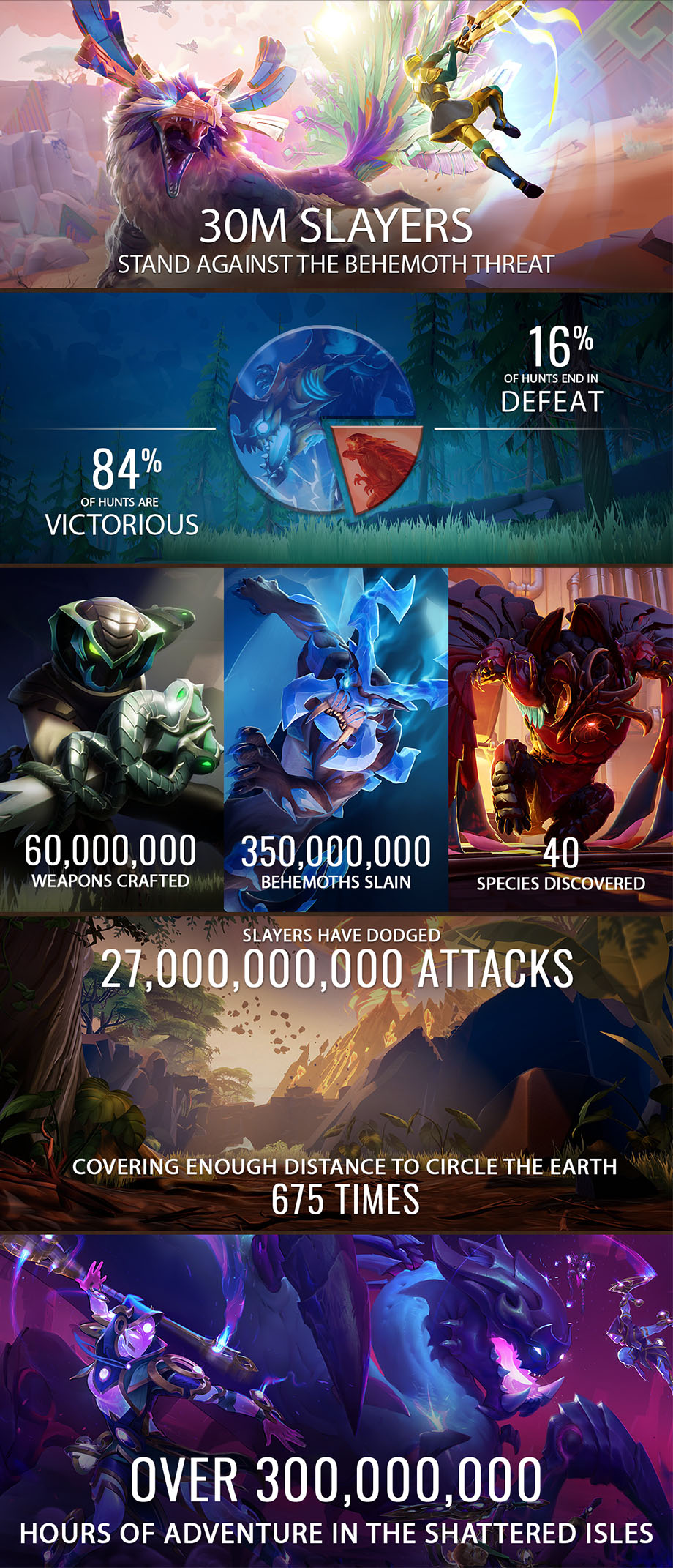 Since the release of our beta version in 2018, the Dauntless community has been instrumental in our growth. We truly value your feedback as we continue to evolve and secure our place as an engaging, free-to-play adventure that players know and love.
Looking ahead, we are excited to bring you Radiant Escalation and a brand-new Behemoth in patch 1.10.3. Following that, we will focus our efforts on parts of the game that could use some extra attention. This means rolling out fixes to long-standing issues, and working on getting all of the in-game systems to a place where they're smooth, clear, and most importantly – fun! We want to make sure that every encounter, system, and experience in Dauntless is of the highest quality – because you deserve that from us!
In the coming months, look out for changes that will give you more effective ways to hunt the Behemoths you want to hunt, including a refresh of tonics and grenades – to make them more interesting as combat tools. We will also be looking at adding new status effects and investigating fixes for the in-game social system.
Further along on our roadmap this year is a brand-new endless game mode. This new mode aims to provide an exciting challenge to Slayers of every level.
Stay tuned for regular updates on our Community Roadmap.
Anniversary Activities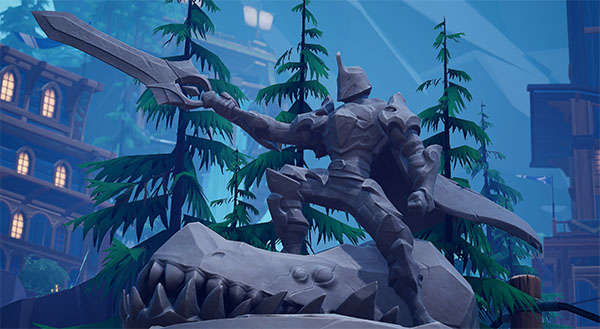 To kick off this year's anniversary celebrations, head to Ramsgate plaza and speak with Bosun Markus Boehr. Just beside him is the First Slayer's statue, a prominent landmark in Ramsgate. This statue is a symbol of true courage, and serves to remind all Slayers about what you are sworn to protect. Walk the path of the First Slayer by embarking on four new quests.
Completion rewards include exclusive Firelight Phoenix cosmetics, the Legend of the Phoenix title, and the Firelight sword skin.
In addition to the above quests, you can also relive the First Slayer's epic double Behemoth battle against both a Shrowd and a Rezakiri in a limited-time event hunt. Only the most skilled Slayers will unlock the elusive Firelight Phoenix crown!
Anniversary Bundle and Sale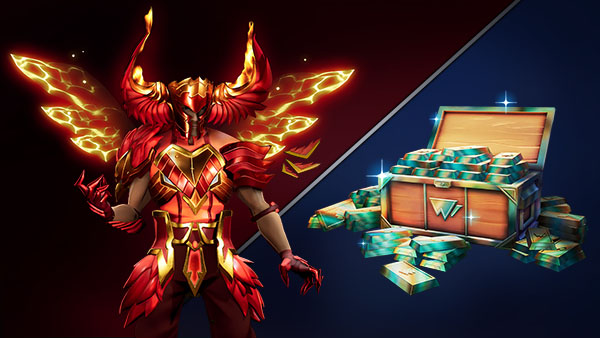 To round out your Firelight-themed anniversary collection, step into a flaming abyss with the Firelight Phoenix bundle. This exclusive bundle contains the Firelight Phoenix helm and chest armour skin set and 5,400 platinum. Now you too can possess the eternal flame of the firelight!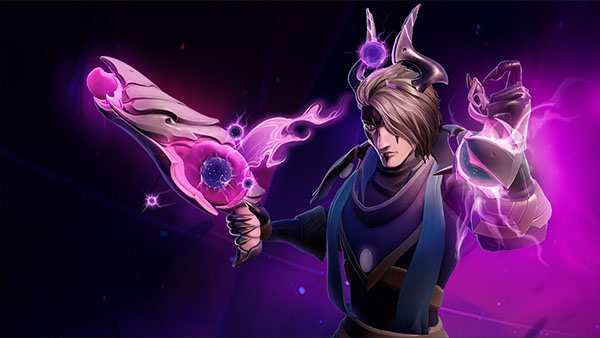 Get decked out with your best builds this anniversary, with our week-long anniversary sale! From May 12 to 19, enjoy 30% off style kits and featured weapon transmogs!
Be sure to stop by the store to pick up your favourites before the sale ends on May 19 at 10 a.m. PT!
Community Celebration
Stay tuned for special community events we'll be hosting throughout the month of May, including a developer AMA, a secret activity, themed contests, and giveaways!
As always, feel free to reach out to us on Twitter, Reddit, and Discord — we love hearing from you.
Happy anniversary, and clear skies, Slayer!