In Brief
Ramsgiving returns November 25 through December 3.
Revisit Ramsgiving favourites in the store.
Flip coins to earn bonus bounty tokens.
Complete bounties to earn golden rams.
Redeem golden rams for Ramsgiving rewards in Ozz's shop.
After many hard-fought battles on the Arbourhome Blight, the denizens of Ramsgate deserve a little reprieve from all the action.
Ramsgiving will soon arrive to offer seasonal cheer and plenty of ram-themed store items and rewards.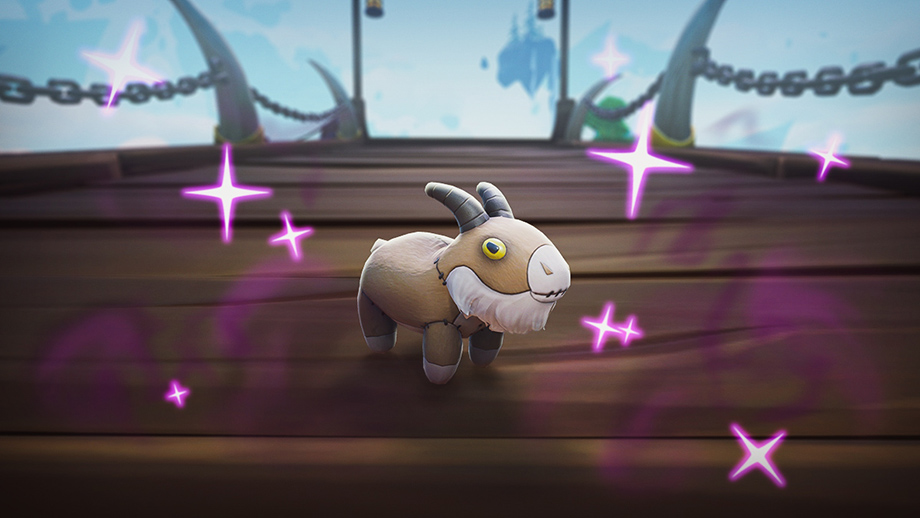 Ramsgiving Reigns
You can join in the festivities starting Wednesday, November 25, when the annual Ramsgiving event begins. If you took part in last year's event, you know that Dauntless storefronts will be chock full of items celebrating the much revered rams of the Shattered Isles.
This year, we're introducing a number of new offerings to the store, as well as bringing fan-favourite items and new curiosities to the shop of a returning vendor in Ramsgate: Honest Ozz.
Additionally, you'll be able to earn golden rams to spend in Ozz's shop by completing bounties during Ramsgiving week. You can earn four extra bounty tokens with every daily coin flip, on top of the usual two daily bounty tokens. You can earn between one and three golden rams each time you complete a bounty.
Be sure to use these bounty tokens before they expire on December 3 with the end of the Alchemy Of War Hunt Pass.
Celebrate With Ozz
Honest Ozz is celebrating Ramsgiving with a number of limited-time items and new curiosities.
Be sure to check out curiosities like the Li'l Big Ram transformation and Benson's Beacon sparkler, as well as returning favourites like the Benson's Basher hammer skin and Benson's Disguise helm skin.
You'll also notice that a number of classic items from last year's Ramsgiving are now available as rewards in Ozz's shop, so don't miss out!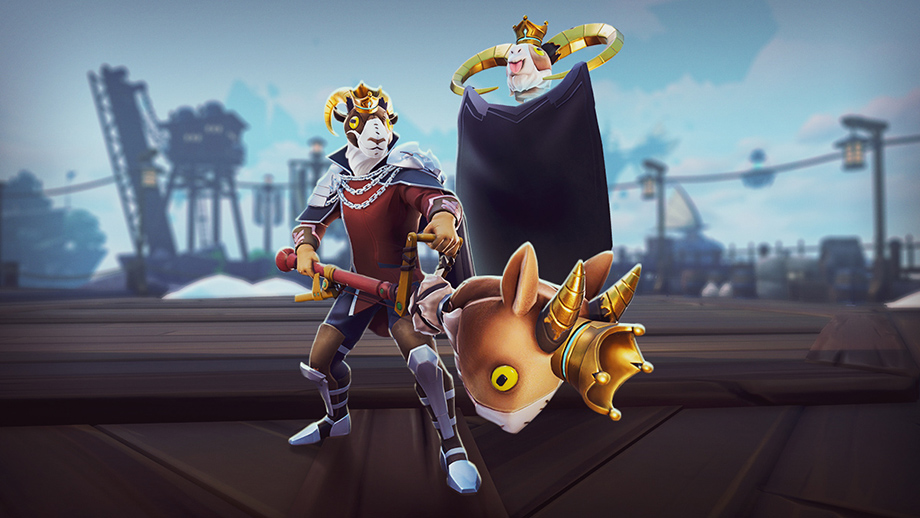 Ram Royale
You can find plenty of ways to celebrate Ramsgiving in the in-game store. New this year are our Ram Royale-themed items, which include cosmetics like the Good King Benson helm skin, Prince Benson lantern skin, and more.
As with Ozz's items, these offerings will leave the store when Ramsgiving concludes on December 3.
Event Dates
Ramsgiving 2020 runs for one week, from 10 a.m. PT on November 25 to 10 a.m. PT on December 3. Be sure to redeem your bounty tokens and golden rams before the holiday ends.
We hope you enjoy this year's Ramsgiving!