In brief
The repeaters refresh arrives on August 26.
Expect a crafting overhaul, aiming and camera refinement, and quality of life improvements.
All resources used for crafting repeaters prior to 1.7.3 will be fully refunded.
Dauntless' first ranged weapon
As Dauntless' first ranged weapon, the repeaters were originally designed to challenge your ingenuity during crafting and offer universal appeal regardless of your skill level.
Unlike other weapons, repeaters had to be crafted from four different components: barrels, chambers, grips and prisms. Each of the parts could be swapped out and put together in various combinations, allowing you to customize your build to fit your preferred playstyle.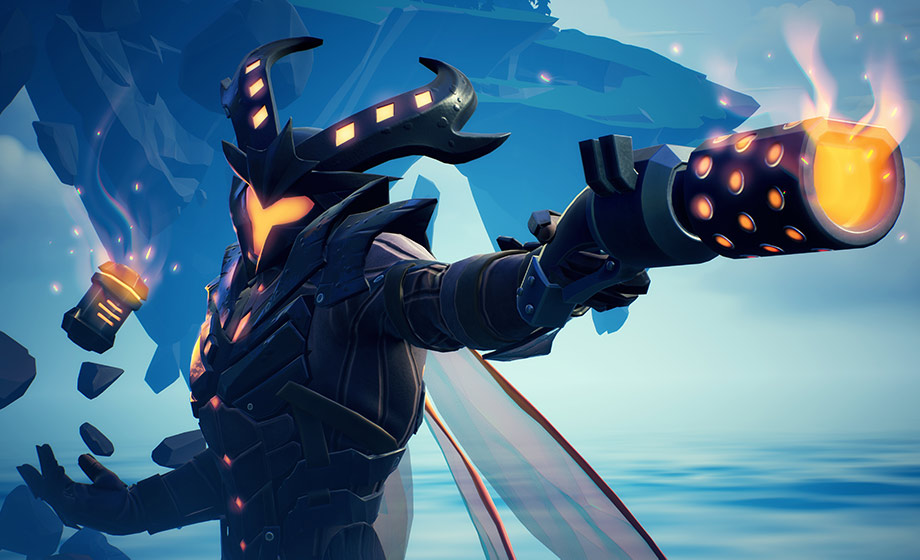 "We really wanted to design a unique weapon that had a breadth of useful parts that players would want to widely invest in as they level up," says game designer Dan "Dibs" Gibson. "Essentially, if you maxed out all of your barrels, grips, and chambers, you'd always have the right and most effective tool for the job."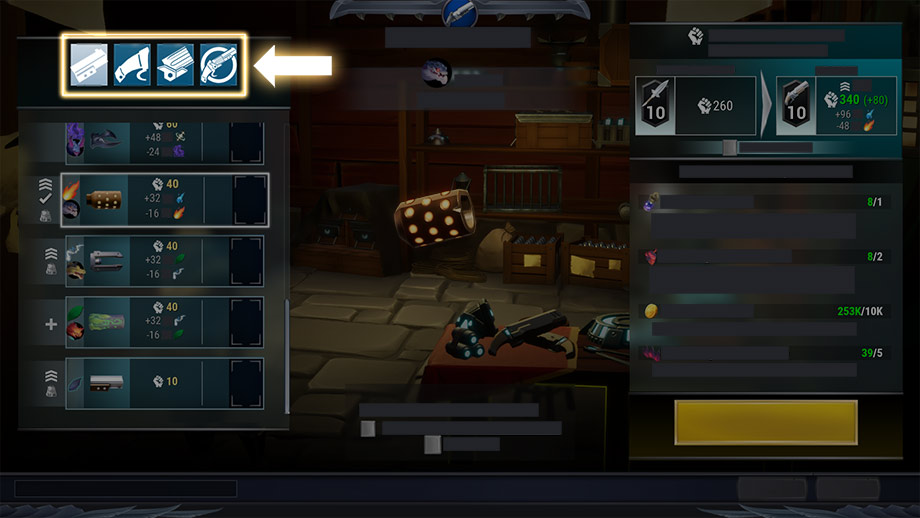 To keep players continually engaging with Behemoths at closer range, we came up with the concept of empowered reload for repeaters. Empowered reload pushes you to enter the danger zone so that you can gain more powerful ammo for your repeaters, creating a risk/reward scenario. Do you get up close for more powerful ammo but run the risk of getting downed? Or do you want to play it safe but endure a potentially longer battle? The choice is yours, Slayer.
Empowered reload, grip/chamber abilities, and choice of prism were all factors that you had to consider if you wanted to maximize the effectiveness of your repeaters in battle.
The drawbacks of being different
While aspirational, the highly customizable and modular characteristics of repeaters came with some drawbacks. The crafting process was more complicated than that of other weapons.
The build options for repeaters were far more limited in terms of unique effects and cell slots. In particular, repeaters did not have access to the prismatic cell slot, a versatile slot that allows for the placement of any type of cells.
There was also a lack of visually distinctive repeaters you could earn from each Behemoth.
As a weapon that relies on aiming and camera angles, the inability to change the camera's field of view while using repeaters was a source of some frustration.
The refresh
With the above considerations in mind, we approached our repeaters refresh with three main goals: Simplify the crafting process, refine the camera aim and field of view, and make balance adjustments that would improve your overall experience around using repeaters.
A new way to craft repeaters
To simplify the crafting process, we decided to make crafting repeaters the same as crafting any other weapon. No more parts — just a cohesive unit that would be crafted as a whole.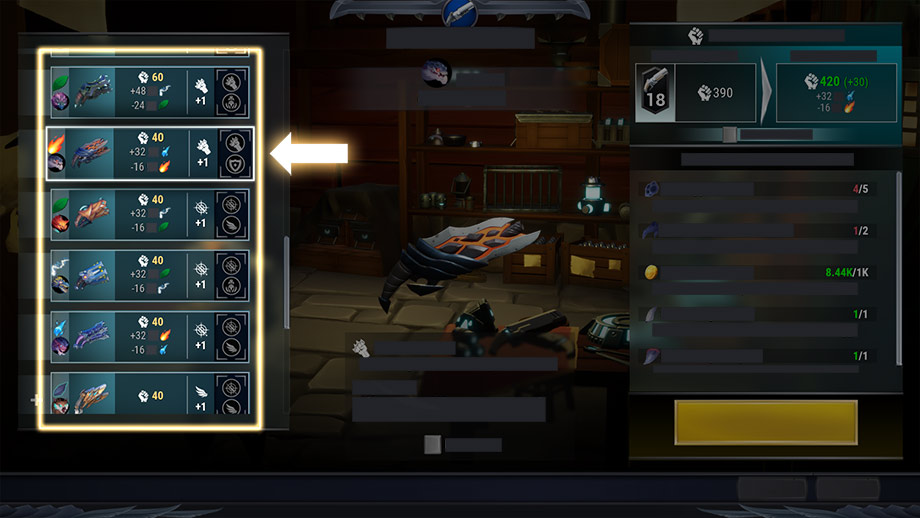 After the refresh launches, you will have the opportunity to fine-tune your repeaters collection, using parts and resources refunded back to your inventory.
Anyone who had previously crafted repeaters prior to 1.7.3 will see full refunds for all of their crafting materials, including any aetherhearts and rams spent on power surging. In addition to streamlining the process, the new way of crafting repeaters will cost you fewer resources.
As a result of the crafting overhaul, you will be able to access a full set of unique effects for repeaters and show off brand-new cosmetic designs based on each Behemoth.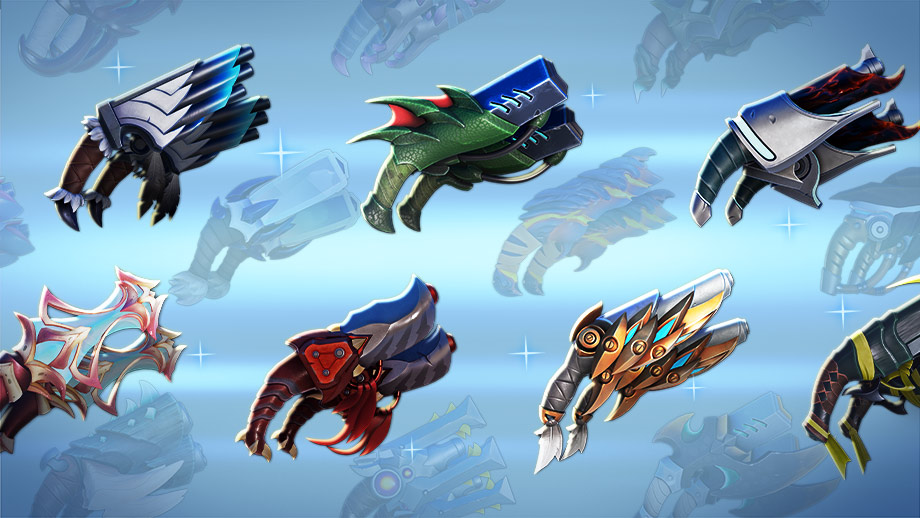 Another benefit that comes with this new way of crafting is that repeaters will no longer have a mobility cell locked. With access to different cell slots (including prismatic slots on legendary repeaters), you will have far more options to further customize the cells for your new repeaters.
Aiming and camera refinement
We made improvements to the general Field of View (FOV) slider and added new option sliders for the aim mode. Aim mode FOV and zoom settings can now be changed independently from the main camera, allowing you better awareness of your surroundings during battle. We also added a screen shake toggle so you can enjoy a more stabilized view.
To improve visual feedback, we tweaked the aiming reticle so that you will now receive clear on-screen indication of the level of damage depending on your current position — smaller when you are far away from a Behemoth, medium-sized when you are in decent range, and large when you are in the range of empowered reload. You'll also see a small grey reticle to let you know when you are too far away and your shots won't inflict any damage.
Quality of life improvements
To add to the appeal of the new repeaters, we made several quality of life improvements, including overall increases in damage for basic and empowered shots, and balance adjustments for various mods and chambers. Check out the 1.7.3 patch notes for specific figures and details.
The future
Following this refreshing update to the repeaters, you can expect new repeaters to accompany the release of any new weapon set. Like every other weapon, repeaters will now be included whenever there is a new Behemoth to hunt down, slay, and convert to weaponry.
We will monitor these changes and make adjustments to ensure the new repeaters are balanced and on par with other weapons.
When can I play it?
The Dauntless repeaters refresh launches Thursday, August 26 as part of our 1.7.3 update.
Patch notes 1.7.3 - Ostigaard Justice
Visit Admiral Zai in Ramsgate to begin crafting your all-new repeaters!
As always, let us know what you think. Once the repeaters refresh goes live on Thursday, we'll be on the lookout for your feedback on Twitter, Reddit, and Discord.