New to Dauntless
New Hunt Pass: Alchemy of War
With 7 Archonic weapon skins, 2 new cosmetic armour sets, and the Molten Edict exotic weapon on the Elite track, there's no better time to go all-in. You can even earn 100% platinum back by completing both Hunt Pass tracks!

Plus, go Elite before October 29 to get a limited-time bonus: the Flash of Courage lantern transmog with crimson aether trail effects.
Dark Harvest
This year, Dark Harvest begins on October 26 — and there's more to enjoy than ever before. Brush up on your Unseen glyphs and keep an eye on your inbox. We're keeping the event shrouded in mystery for now, but details are coming soon!

ΣЭЭ­ YΩU­ ­ИN ­TㅎЭ­ ­TㅎЭ ­ΣΠㅏCЭ ­БЭTWЭЭN­ ­ㄹЭㅏΛㅁΣ, ­ΣΛㅏYЭㄹΣ.
New seasonal tonic
Turn poison pools into healing opportunities with the Granny's Poison-Puller tonic.

The recipe for this limited-time brew is waiting for you on the Alchemy of War Hunt Pass. Look for it on Elite track level 2 or free track level 16.
Farslayer's refuge
It looks like Xeyla and the Farslayers are putting down roots in Ramsgate. Drop by their new home in the upper city and say hello!
Weapons

Chain Blades
LLLH combo attack duration has been extended to achieve the same number of hits it did before patch 1.4.0.

Repeaters
Remapping the controller buttons assigned to sprint, fire, reload, and legendary ability will now work while repeaters are equipped — before, the legendary ability only worked if the two inputs overlapped with sprint, fire, and/or reload and nothing else.

Hammer
Fixed a bug where the UI showed four ammo indicators when the extended clip mod was equipped, instead of the proper six.
Behemoths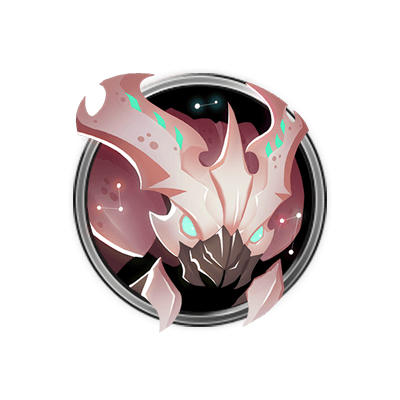 Rezakiri
Rezakiri beams will now correctly play their audio. Pew pew pew!
Quality of life

Gameplay
Pressing an attack button while your weapon is sheathed now unsheathes the weapon without forcing you into an attack.

Cosmetics
Players who own the Survival Goggles helmet skin can now claim the Survival Goggles (Raised) skin from the store for free. This concludes The Goggle Saga of 2020.

Performance
Performed an optimization pass on Terra Escalation to improve performance across all platforms.
Bug fixes

Gameplay
Keystone Behemoth break parts will no longer be replaced with charged aether, including Agarus' Ruptured Stalks.

Cosmetics
Drask armour now has the correct default dye scheme.

Survival Goggles will no longer wobble.

Fixed a bug where the Alchemancer's Scalpel's glow would vanish when hit.

Alchemancer's Waistcoat now displays correctly on the Style 2 model's torso.

The green orbs on the Alchemancer's Bootstraps can now be dyed.

UI
NPC names on the HUD will now scale smoothly in size as you approach them.

The Dauntless desktop icon is now larger & clearer. Now 110% more clickable!

Removed … extraneous ellipses from … cell tutorial slate …

Fixed a bug where changes to the player's tracked items or quests in the objective tracker would not be saved.

All Agarus armour icons now match stylistically.

Fixed an issue where tutorial screens would not close with the correct button. The initial tutorial screens will now close with gamepad A button by default, and B button when opened through the Journal.

Miscellaneous
Accepting and redeeming the Granny Strega's Revitalizing Tonics and Experiments in Terra quests now plays the proper VO lines from Granny Strega and Xelya