New to Dauntless
New Behemoth: Sahvyt
Ostia has unleashed a new foe across the Shattered Isles. The latest shock Behemoth, Sahvyt, is wreaking havoc in the Hunting Grounds. Take down this swift foe to unlock new craftable gear.
Chain Blades Refresh
The chain blades have received some tender love and care. With updated combos and new animations, these stylish weapons are now more deadly than ever. Check out all the exciting new changes to this weapon on our official website.
Island Refresh
Coldrunner Key and Boreal Outpost have been refreshed in order to tell a more captivating story. Explore these two drifting islands, build up their defences, and help Linnea Silver combat the Behemoth threat!

This is just the beginning of adding more adventure, story, and player activities into the Hunting Grounds.
Hunt Pass: Krolachi Warlords
Ramsgate is looking to the Krolachi people for help in the coming conflict with Ostia. Unlock their brutal wastelander cosmetics in the latest Hunt Pass and explore the ongoing story through weekly quests.
Reward Cache Refresh
We've added a slew of items to the Reward Cache. Collect Orrery Coins to unlock a host of new cosmetics for your Slayer.
Balance

Chain Blades
A fixed amount of meter is now generated with each individual attack, instead of by damage dealt.

The little pips under the weapon meter now have an official name — momentum.

Blade Spin now allows you to move about during the combo so you're not immobilized in a single spot when the Behemoth moves while you're mid-combo.

Lacerating Blows, a new heavy attack combo, now deal wound damage.

Removed the Chain Pull from the Reaper's Dance and Insatiable Dance specials.

Added Chain Pull to the basic move set. Forward + heavy attack will now perform Chain Pull.

Removed the Swinging Blades combo.

All specials and mods have received mechanical and balance changes. Head to the Training Grounds to explore these improvements.

Repeaters
Salvo Chamber damage increased from 400/450 (default/empowered) to 450 /500.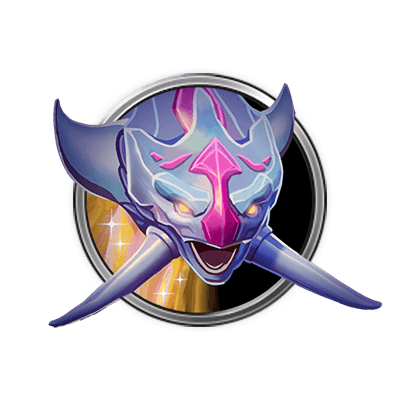 The Chronovore
Slightly increased the amount of time the Chronovore is staggered for.

Reduced the active damage window on its body while entering its enraged state.

Increased the size of its AoE attack while entering its enraged state.

Further reduced the amount of unintended player collisions while moving around the Behemoth to prevent players from being launched.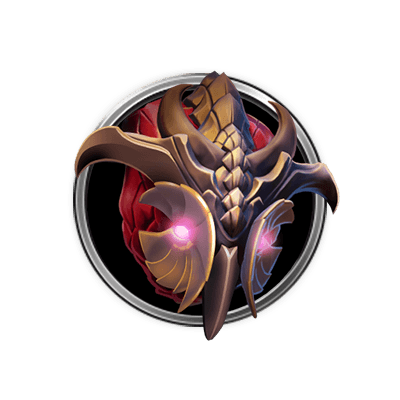 Phaelanx
Slightly increased the amount of time a projectile stays on the ground before exploding. Better start running.

Currencies
Ace chips are no longer in the game and have been replaced with aetherdust. Any remaining ace chips have been automatically converted to aetherdust at the rate of 12 aetherdust per ace chip.

Combat merits and exploration merits are now combined into just combat merits.

Gameplay
Increase Relentless' aether rush effects from 20/30/50% to 40/70/100% at ranks 4/5/6.

Increase Barbed's bonus wound damage on hit from +5/10/15/20/30/40 to +10/20/30/40/50/60.

Increase Barbed's bonus wound damage on the next hit after dodging through an attack from +200/200/400 to +250/360/500 at ranks 4/5/6.

Increase Merciless' wound damage vs staggered Behemoths from +25/40/55/70/85/100 to +40/60/80/100/115/130.

Merciless now increases wound duration by +20%/40%/60% at rank 4/5/6.

Frost smollusks now apply the chilled debuff instead of the frozen debuff.

Escalation
Slayers will now need to be both weapon level 18 and Escalation Level 20 of the same Escalation type as the current Heroic Escalation to matchmake publicly.

The Hunting Grounds
Sahvyt now spawns on Brightwood, Coldrunner Key, and Cape Fury.

Flameborn Quillshot is no longer guaranteed on Brightwood, but still spawns.

Nayzaga now spawns on Brightwood.

Valomyr and Rockfall Skarn no longer spawns on Brightwood.

Deepfrost Embermane is now guaranteed on Coldrunner Key.

Shockjaw Nayzaga and Valomyr no longer spawns on Coldrunner Key.

Riftstalker no longer spawns on Cape Fury.

UI
Cores bought at Lady Luck's shop will now appear in a separate category at the core breaker.
Quality of Life

UI
Added a map of Ramsgate to the main menu.

Added a progress bar and a "completed" state to the weekly sections in the challenge screen.

Improved the quest interface displayed when interacting with NPCs.

Players can now see their Escalation level and progress directly from the hunt menu when selecting an Escalation.

Performance
Improved performance during store purchases.

Improved load times across platforms.

Improved performance when navigating menus.

Miscellaneous
Removed blood VFX from hits to reduce clutter.

Removed racing from Ramsgate due to it being underused and not meeting our quality standards.
Bug Fixes

Quests
All players that take part in an island event will have their corresponding objectives complete.

The Shadow Scythe rumour will now drop from aether-charged Bloodshot Shrowd on all islands and not just The Blazeworks.

Fixed bug where some challenges would reset when entering Ramsgate after the weekly reset.

Gameplay
Self-damage sources like Revenant and Parasitic no longer consume stacks of the Bulwark Tonic buff.

Stamina regen from Aether Rush now correctly grants +15 stamina per second.

Players can no longer change their loadout while activating the Thrax ability.

Fixed excessive camera shake during the Reaper's Dance slam attack.

Other sources of damage used while repeaters are equipped now properly respect their intended damage types.

Aether Strikers
Fists of the Firebird no longer appear craftable when they're not yet available.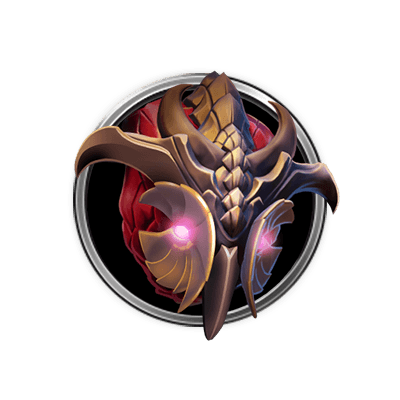 Phaelanx
Fixed a bug where Phaelanx's projectiles would be destroyed on the very first hit they received instead of by damage applied.

Fixed a bug where projectiles would not play an explosion effect if they were destroyed before expiring.

UI
The Reward Cache no longer displays incorrect prices.

Fixed all cases of negative numbers appearing in the challenge menus.

The Gruk-Gruk Rumble event has been translated to all supported languages.

Fixed a bug where the quest tracker could switch tabs during combat.

Key bindings and controller button icons now switch immediately when the controller preset changes.

Fixed cases of incorrect notifications icons showing in-game.

The Middleman's screen now correctly references aetherdust instead of ace chips.

Legendary repeater abilities now properly show in their movelist.

Slayer hair will no longer clip through helmets when previewing them in the store.

The prestiged weapon overlay now appears after the sparkforge animation has finished.

Fixed a bug where party invites from players on the same platform would only come in-game.

Fixed cases of text breaking out of their UI.

Fixed various typos.